Easy Kids Craft – Bookworm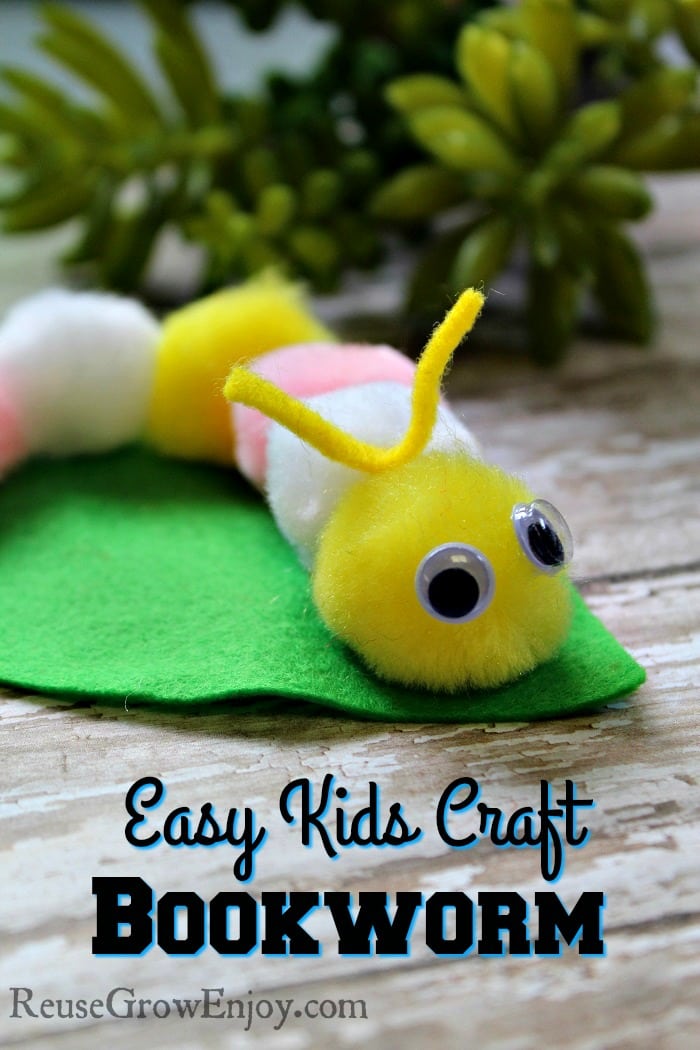 Are you looking for a fun and easy kids craft to do? If so, I have one for you to check out. This is an easy kids craft for a pom pom felt bookworm. They can use it to put on their bookshelf to look at, or they can use it to mark their pages in their books when they are reading. Don't worry, this is super easy to make and does not take hours to do either. Great way for them to have something to do on those rainy days.
So gather the kiddos and all your supplies and let's get started having some fun!

Kids Craft Supplies Needed:
Kids Craft Directions:
Begin by cutting out a leaf shape from the green felt. You can just freehand an oval for quick and easy results.
Add a dab of glue to the back of each crafting pom pom. You can use craft glue or even regular white school glue will work. Start pressing them to the felt leaf in a line. The body of your bookwork will start to take shape. You can assemble them in any order you wish, making any pattern of your choice.
Once the body is assembled, add a dab of glue to the google eyes and press them to the first pom pom.
Finish the bookworm by snipping out a small strip of felt and folding it into a v. Add some glue and press it to the first pom pom. Then allow all the glue to fully dry.
The kids craft bookworm can now be displayed / used.
If you liked this craft, here are a few others to check out.