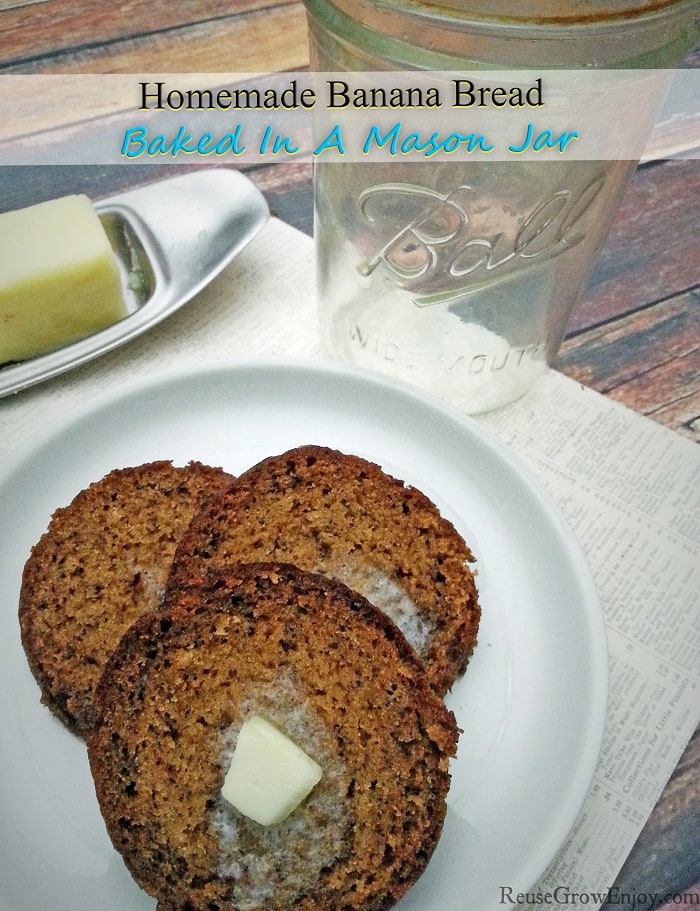 Homemade Banana Bread Baked In A Mason Jar
There is nothing like a fresh slice of homemade banana bread! I love to have mine with some homemade honey butter, lightly covering the top. Did you know that you can bake right in a mason jar? You can! It makes for a cool way to give someone their own loaf.
If you already have wide mouth jars, you can use those. If you need to buy some, they can be found at many stores or even online at places like Amazon. While the below homemade banana bread baked in a mason jar recipe, is baked in jars, you can use your everyday loaf pan too.
Note: You must use wide mouth jars or your bread will not be able to slide out.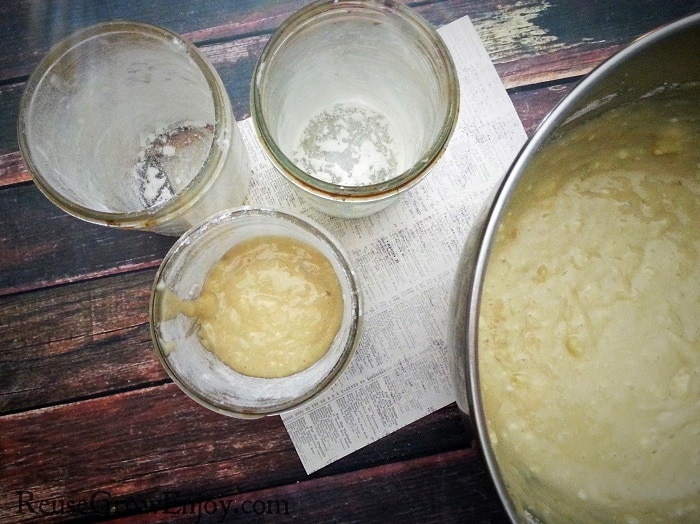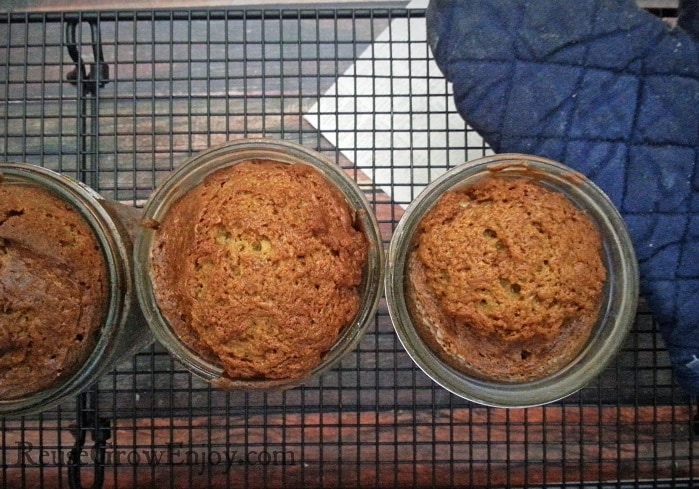 Homemade Banana Bread Baked In A Mason Jar
Ingredients
1/3

Cup

Softened Butter

1

Cup

Sugar

2

Eggs

3

Medium Ripe Bananas Mashed

1/3

Cup

Water

1/2

tsp

Salt

1/4

tsp

Baking Powder

1

& 2/3 Cup Flour

1

tsp

Baking Soda

Crisco

Flour

3

Pint

Sized Wide Mouth Jars
Instructions
Mix sugar and butter together. Then add in the eggs and mix well. Now add in mashed bananas and water, mix well for about 30 seconds. Add remaining ingredients and mix well.

Heat oven to 325 F.

Lightly grease your jars with Crisco, you can use your fingers or a paper towel to do this.

Add a tsp of flour, put hand over jar top and shake to coat the inside of the jar.

Pour your batter in the jars until it is about 1/2 full (no more than 1/2 full).

Put jars directly on oven rack (middle) and bake for an hour and 10 minutes, or (little more or less depending on oven) until you can put a toothpick in and it comes out clean when inserted in the bread.

Using two oven mitts, carefully take out one jar at a time.

Cool upside down on a wire rack.

If they don't slide out, use a butter knife to score the sides so it will slide out.
Like this recipe idea? You may also want to check out my recipe for Blueberry Oatmeal Cookies That Are Healthy And Gluten Free!