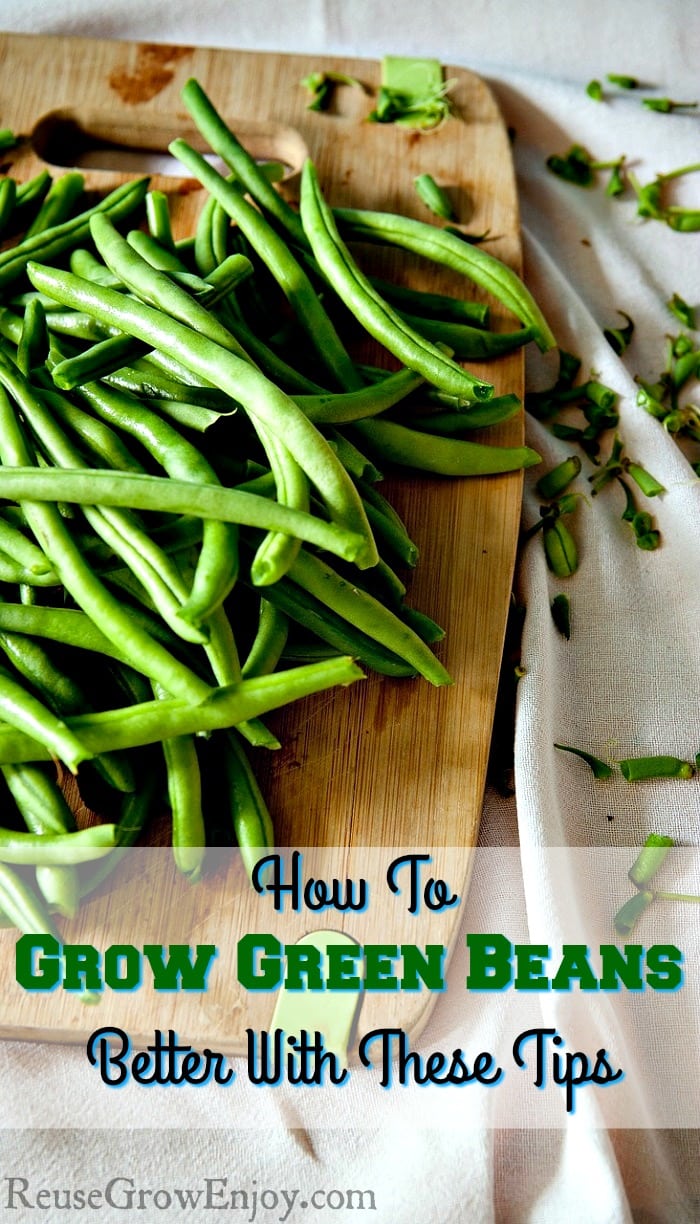 How To Grow Green Beans Better With These Tips
Green beans are one of those garden veggies we all have fond memories of. Snapping the ends of fresh picked beans from the garden. But do you know how to grow green beans?
Green beans are always a great side for dinner and preserving through canning means garden fresh green beans are perfect for feeding your family year round with a little hard work each season.
When you learn how to grow green beans, you will have a hearty and adaptable vegetable for your garden that can grow and flourish in nearly any zone.
How To Grow Green Beans
They do not take a lot of work making them a good option for beginners. They love sunny areas. You do not have to start indoors but directly in the garden after the last frost has passed. Plant green bean seeds about 4 inches apart with a thick layer of mulch.
Water at the base of the plant to protect leaves from damage. It takes roughly two months from seed to harvest, so this does take time but the reward for growing your own green beans is well worth the wait.
One of the best tips on hot to grow green beans is to stagger your planting for continuous harvesting throughout the season. Planning a large planting for your canning and preserving. A little planning goes a long way with green beans.
To feed your family for one year you need 10 to 15 green bean plants per person. Staggering allows you to grow this in less space as your last plants can go in where the first ones did. Stop sowing seeds 10 to 12 weeks before the first frost.
Companion Plant:
Use companion plants with your green beans to help your entire garden thrive. This allows you to grow more green beans because they can share space with other plants. Pole beans can be grown up trellises along the back of garden beds without any other climbing plants. In beds with climbing plants, you can fill in garden bed gaps with bush beans for variety.
Beans plant well with beets, cabbage, carrots, catnip, cauliflower, corn, cucumbers, marigolds, potatoes, savory, and strawberries.
Soil, Pests & More:
Beans add nitrogen to your soil making them a great plant to grow in spent soil from other crops between seasons. They do not take a lot of work simply start right in the garden, fertilize, and control pests like leafminers and aphids.
Green beans are a favorite of the Mexican bean beetles but companion planting will help protect your plants. Mildew on the leaves is a common problem but with diligence can be controlled by spraying plants with neem oil regularly in the evening.
A great way to give your beans power to fight off pests and flourish is to leave your banana peels the base of your bean plants.
If you liked these tips on How To Grow Green Beans Better, here are a few others to check out.