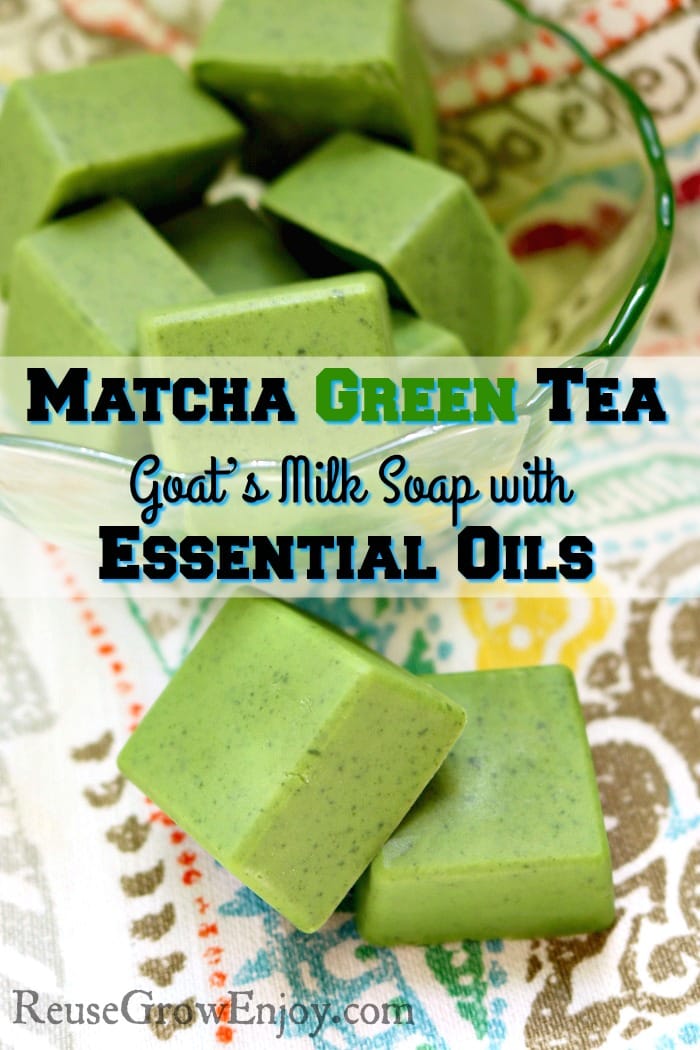 Matcha Green Tea & Goat's Milk Soap
with Essential Oils
Using an all-natural soap base that comes ready to go is a great way to make up some custom soaps without a huge hassle. You can use your favorite essential oils, choose to add in something for color, or add in a powdered tea like Matcha Green Tea, or some petals to make them look pretty, but also for health benefits that your body will thank you for.
This recipe combines that goat's milk with sweet almond oil and Matcha Green Tea powder, in addition to the essential oils. This combination was chosen because all of those are great for the skin and will benefit your overall health in a great way.
The frankincense and geranium oils are in many skin products that contain essential oils, and the grapefruit can be used in them many times as well. They help reduce fine lines, keep age spots down, reduce inflammation and cleanse as well.
You will find this Matcha Green Tea & Goat's Milk soap very easy to make & you can make up a bunch in no time. Keep it for yourself or give it as a gift or favor at a party!
This recipe will make 9 of the square size molds. If you use another size mold, just try to guesstimate how many blocks of soap it would take to fill. You can do so by placing them on the mold as you cut.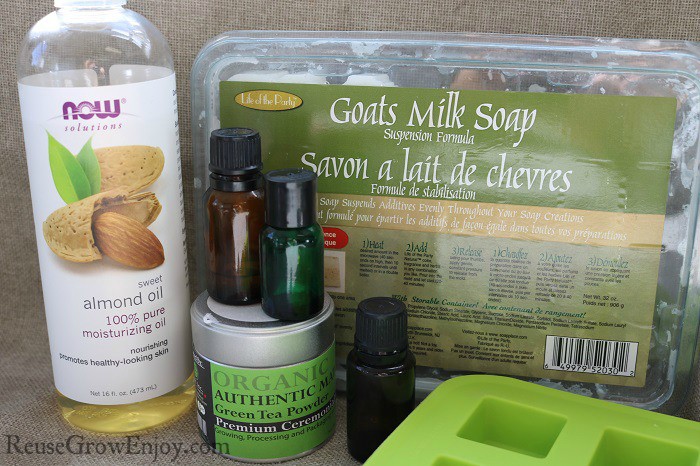 Supplies Needed To Make Matcha Green Tea & Goat's Milk Soap:
Directions:
Using a glass measuring cup/ mixing bowl, you will microwave the soap base first. Chop up the soap into the amount of blocks you will need for the recipe. I used 1 block per every 2 molds, plus one to top it off, so it was a total of 5.
Place in microwave for 45 seconds and then use a rubber spatula or scraper to stir, turning the melted part over well. Then place back in microwave for 30 seconds and stir again. It should be pretty smooth after the second turn.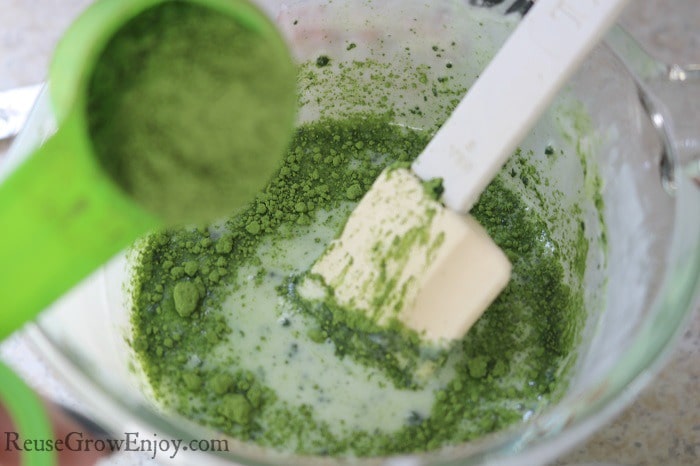 Make sure all lumps are out and then add in your tea powder. Shake it into soap base a little at a time, mixing in well. You may need to push some of it against the side of the bowl to get it smoothed out if there are lumps in the tea.
Once it is well blended, go ahead and add in your almond oil and mix, and then your essential oils last. Mix them well and then you are ready to pour.
The goat's milk base will set up fast, so if you feel like it has started to before you finish mixing it all, stick it back in the microwave for 10 or 15 seconds.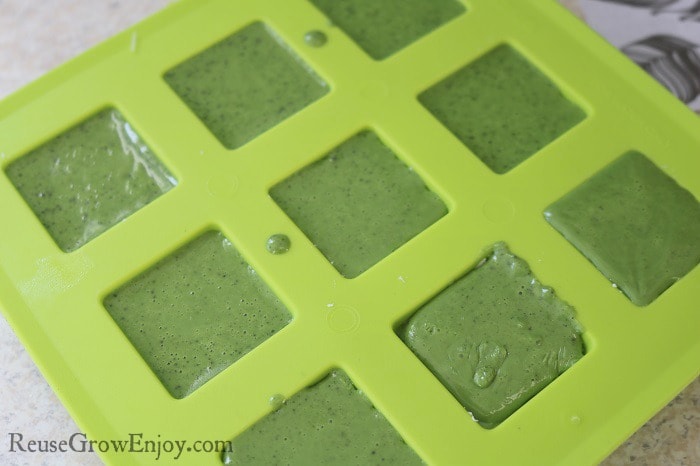 Go ahead and pour into molds, coming close to the top as possible without going over. Now, just let them cool all the way down at room temperature. It should take about 30 minutes.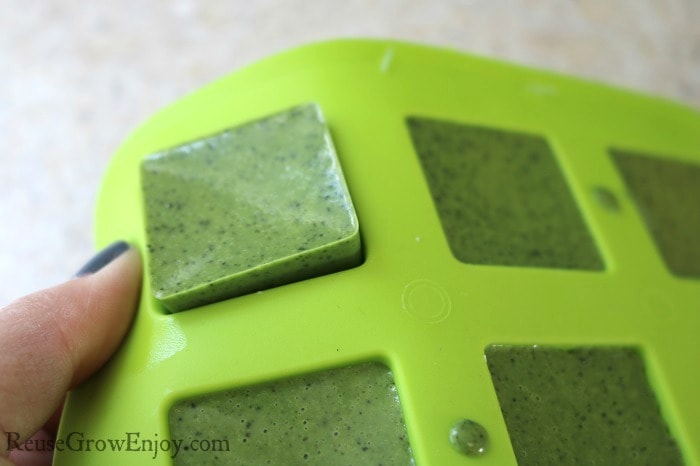 They will pop out of the molds fairly easily and the molds should be clean as well. Put them in glass jars or in a soap dish by the sink for use.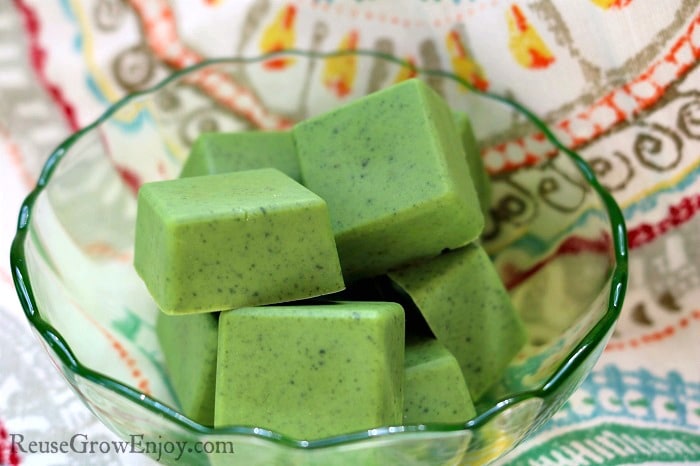 If you liked this DIY Matcha Green Tea & Goat's Milk soap, here are a few other things you may like.