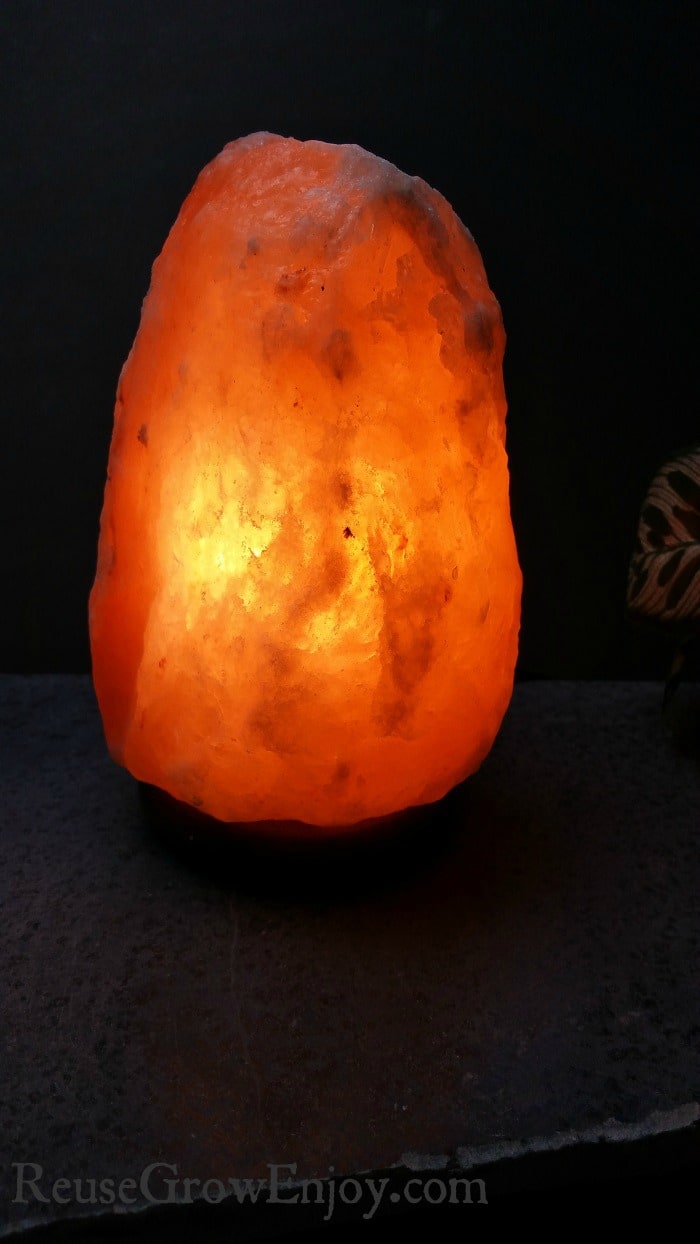 Salt Rock Lamp – What Is It And Do They Work?
Have you been hearing everyone talking about a salt rock lamp? Have you wondered what they the talk is all about? Or maybe wondered if they really work? Well, you have to to the right place as I am going to talk about just that!
What Is A Salt Rock Lamp?
A salt rock lamp is a large rock of salt. The salt is much like table salt but also has many mineral impurities.
The impurities and minerals help to make up the color of the salt. These rocks are normally an off white or transparent color. However, the impurities do show up and can also give the sale a reddish, pink or even a reddish color.
They are made in a few different forms and come in many different sizes.
Some come with a hollow center where there is a low watt light bulb in it. Others are made simply of the rock of salt with an area cut out of the top to make it flat enough to put a candle in it. Something like a tea light or a votive candle. There are even ones with the light at the bottom of a metal basket with a bunch or salt pieces piled on top.
When you take the pretty color of the salt and then light it up with a bulb or a candle, they are really very beautiful to look at. Gives you a very calming feeling.
Where Do Salt Rock Lamps Come From?
While it can vary where the salt comes from most of it is made with Himalayan rock of salt often from Poland, Pakistan or India.
What Are The Benefits Of Salt Rock Lamp?
There have been many claims to the health benefits that a salt rock lamp can provide. Some of those claims include,
Cleaning The Air
Emits Ions
Helps With SAD
Neutralizes Electromagnetic Radiation
Calming
Boost Immune System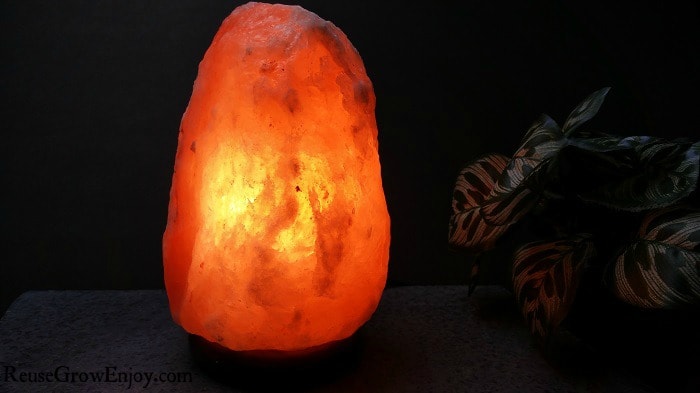 While it has been said that a salt rock lamp can do all of these things, there has been NO scientific evidence that they do any of the claims.
Do Salt Rock Lamps Really Work?
Like I said above, there has been no scientific evidence that they really work. My take on them? Well, my answer to the question would be yes and no.
Why do I say yes and no? This is why.
I DO have a salt rock lamp. I actually have this one found here. So let's break down my answer of yes and no and why I say that.
We will start with the no.
I say no because I do have one and have tested running it, I do not really feel like it cleans the air or puts of ions. If it really does, it is most certainly not a high enough level that you will notice a change if you are looking to get those benefits from one of these lamps.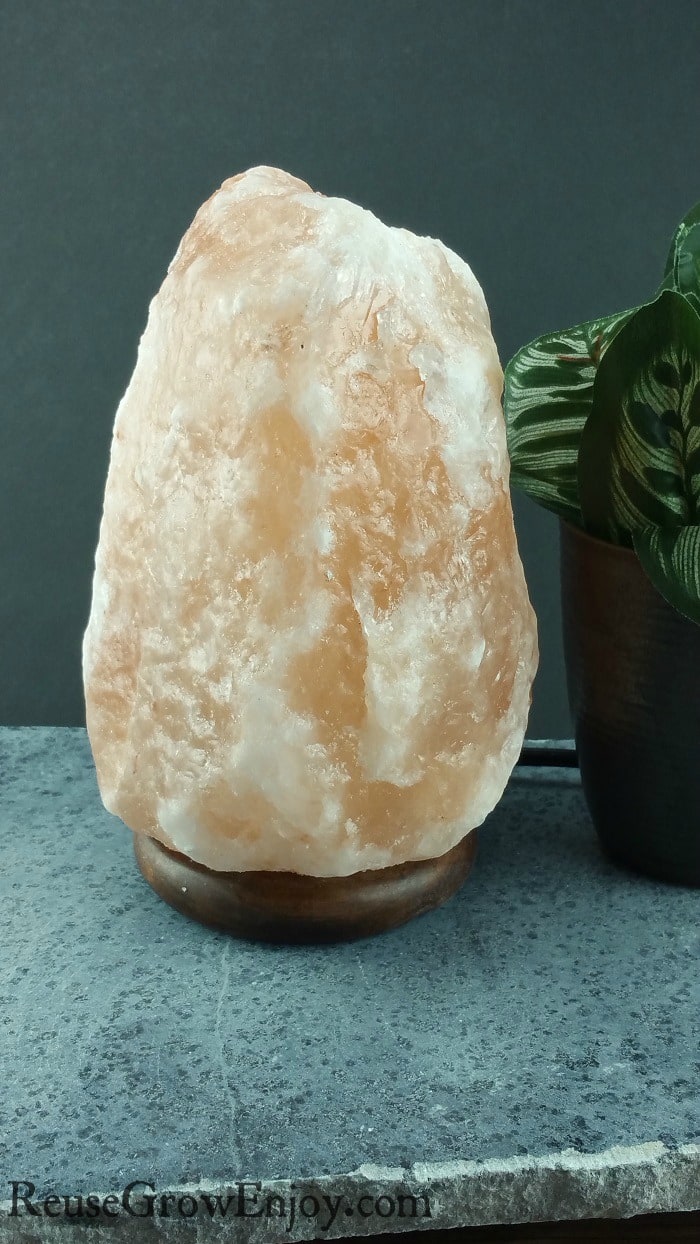 So now for the yes.
I say yes because after having mine for a little while and having it running right near where I work all day, I feel it has a very calming and relaxing feeling.
Whether that has anything to do with the fact that it is salt, I do not know. It may just give this feeling because of the color and light. The warm color of the orangeish red just gives a warm feeling. Now, could I get that same feeling from just plugging in a light that color? Maybe!
Guess my whole take on it is, if I can find one at a good price (not crazy pricey like some can be) I say why not? I mean "if" there is a slight chance that something that is natural can have even a small health benefit to the good, I will take it!
If you liked this post, here are a few others you may want to check out.