When you twist off a cap to enjoy your next cold drink, be sure to save it. This sunflower bottle cap craft not only turns out super cute, but it is also easy to make!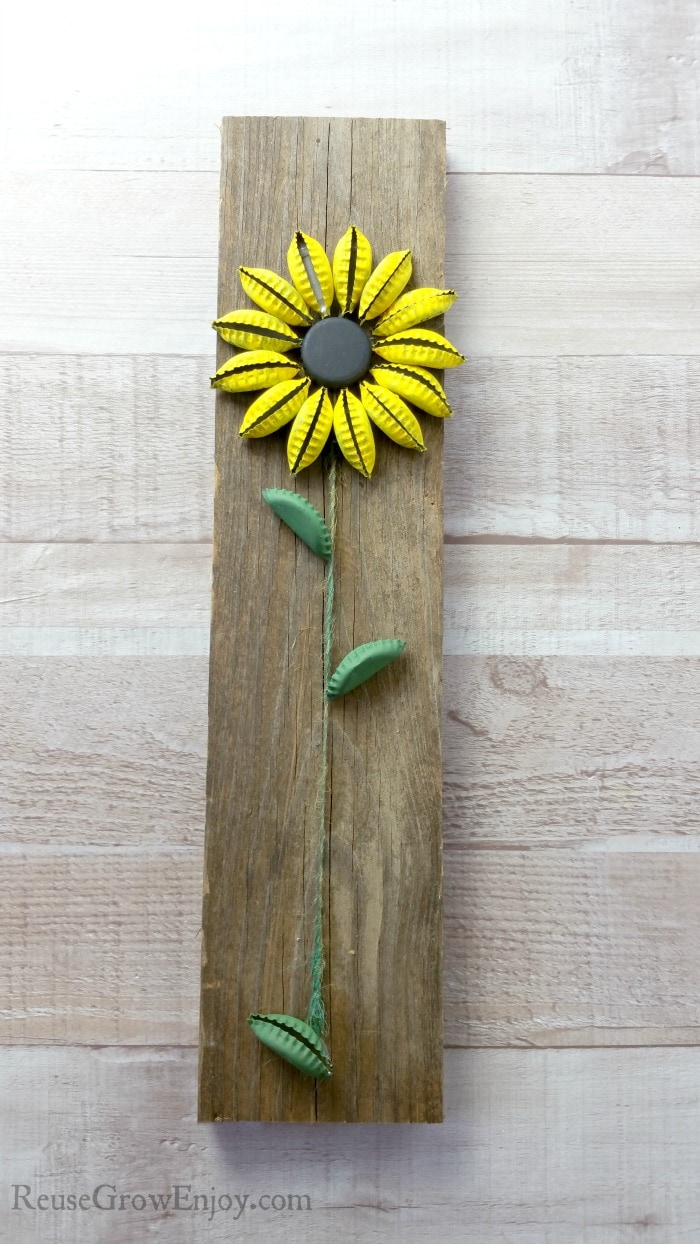 Sunflower Bottle Cap Craft
This sunflower bottle cap craft can be made using the tops of beer bottles, old style soda bottles, and so on. However, if you don't use those types of bottles, you can also buy packs of caps too.
To make one sunflower you will need seventeen bottle caps.
We used yellow and black paint to make this a sunflower. You could also use other colors to make other flowers such as purple coneflower, daisy, and so on.
This one was just made to prop up next to decorations. If you want to hang it on the wall you can either put a hanger on the back or drill two small holes in the top and tie some twine or rope to it.
If you like this upcycled craft, here are a few others to check out.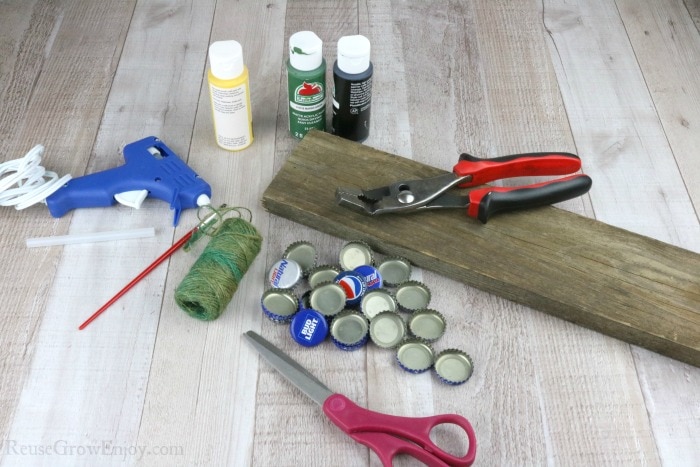 Supplies Needed:
Pliers
Hot Glue Gun & Glue Sticks
Paint Brush
Scissors
Yellow Craft Paint
Black Craft Paint
Green Craft Paint
16 Metal Caps
Piece of wood (needs to be at least 3.5″ wide, pallet wood works. Mine was also 15″ long)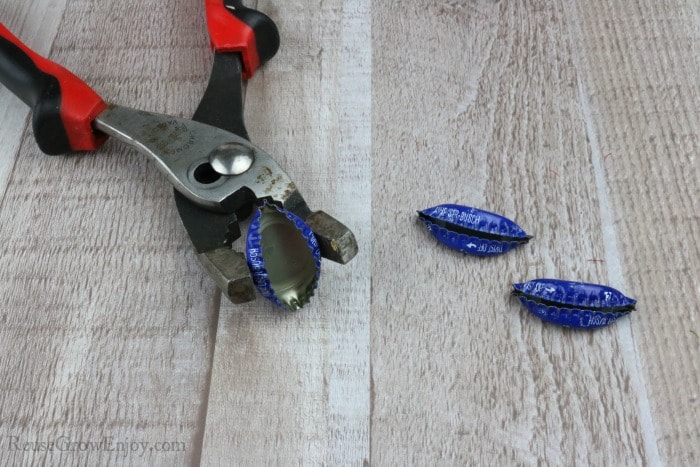 How To Make This Upcycled Craft:
Start by folding all but one of the caps in half with the pliers. You want the edges to just touch but you don't want it to be flattened.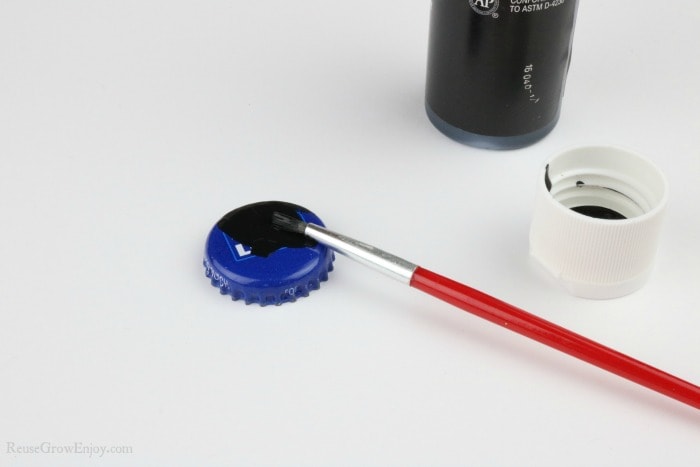 Then paint the one unfolded cap black. You only need to paint the outside of the cap.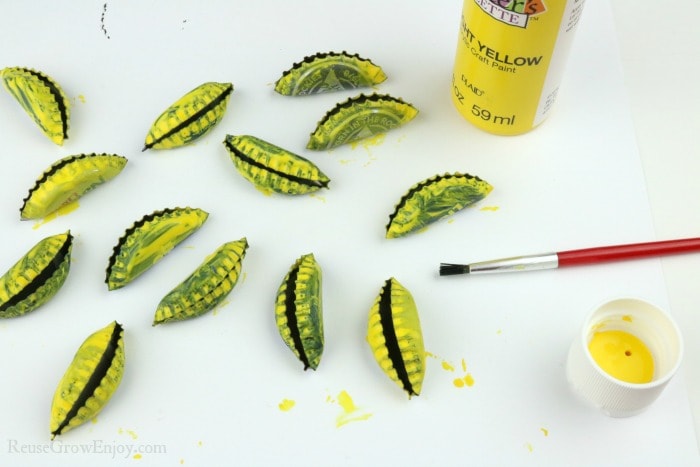 Paint 13 of the folded caps yellow.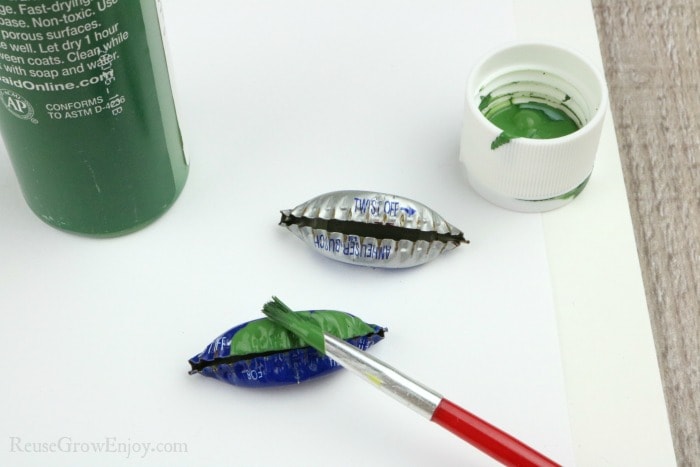 Then paint the rest green. You will need to allow all paint to dry and then give it a second coat of paint and then allow it to dry again.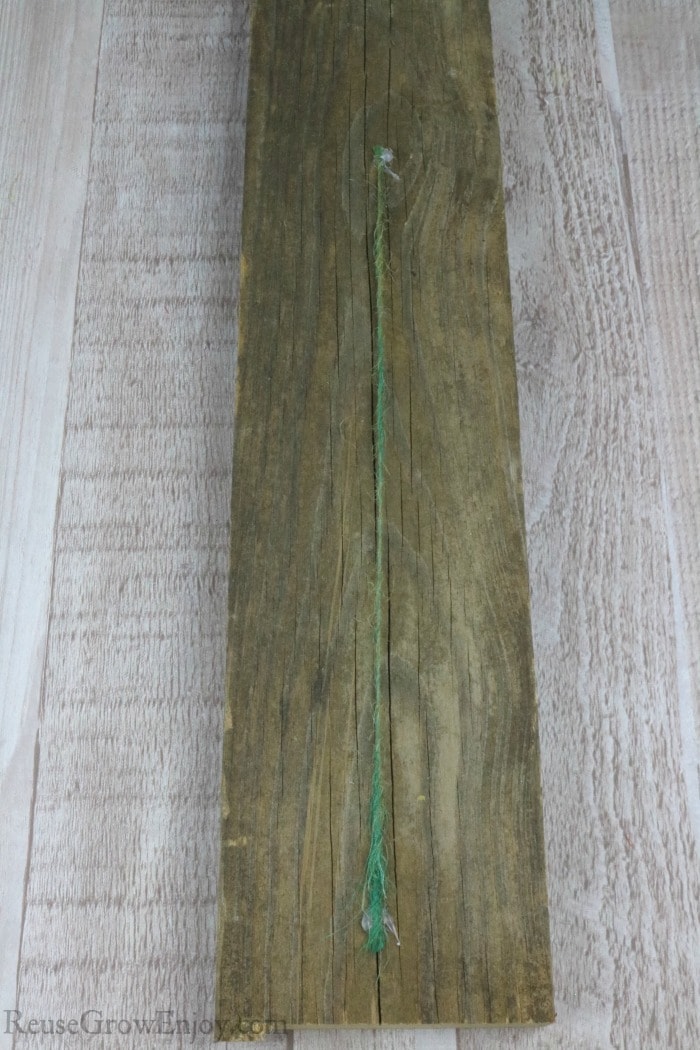 Cut a piece of twine that is about 10.5 inches long. Glue one end about a half-inch from the bottom of the board in the center and the other end tightly at the other end.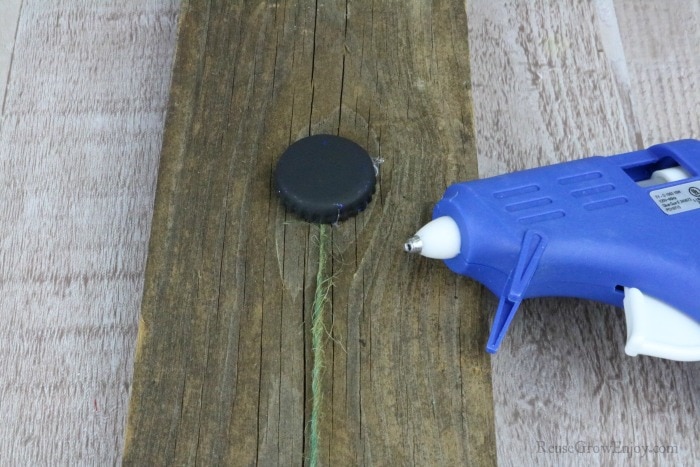 Glue the black cap over the top center part of the twine.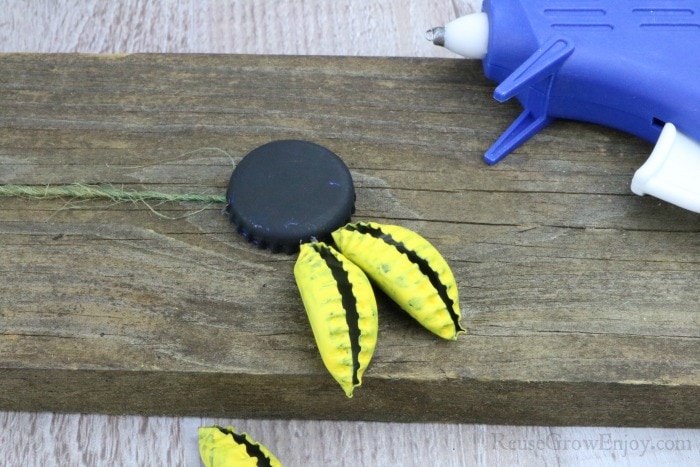 Then slowly add the yellow ones around the black one to form the petals gluing them in place as you go. Make sure they are tight together.


Place the green caps along the twine to look like leaves. Make sure you have one or two to add at the bottom to cover where the twine is glued.
That is it! You are done and now have a super cute sunflower bottle cap craft to display. You can leave it as just one single flower or do a few to display together as a bunch.