Super Easy DIY Lazy Susan
Have you ever been cooking and try to find a spice and have it be deep in the back of the cabinet? Finding the things you need is so much easier when you have the on a lazy susan. But buying one can be a little pricey sometimes. Did you know you can make a super easy DIY lazy susan in about 1 minute?
You can! Plus not only is it easy and fast to make, it is super low price! Making a DIY lazy susan just takes a few cake pans and some marbles.
This is a great way to use old cake pans that are no longer safe to cook with. Like the ones that maybe have surface rust or scratches in the non-stick coating. Or if you don't have any old ones, you can find them at yard sales or your local thrift store such as Good Will for super cheap.
You may even have the marbles in the kids toy box that they no longer play with.
With these DIY lazy susan being so low priced and so easy to make, I would make a few of them. Not only do they work great in the kitchen for spices, they also work great other places too. Such as the bathroom for holding toothpaste, makeup and shaving needs. Another place they come in handy is in the office or craft room.
Enough chit-chat, let's get to how to make it!
Supplies: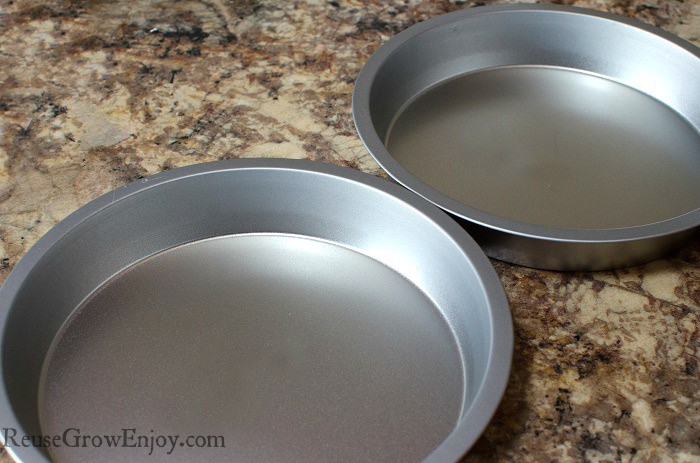 Directions:
1. Clean and dry both cake pans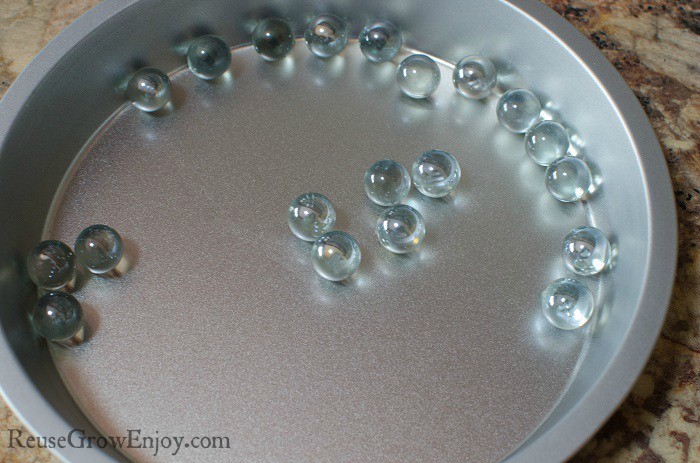 2. Lay one on the counter and empty all the marbles into the pan.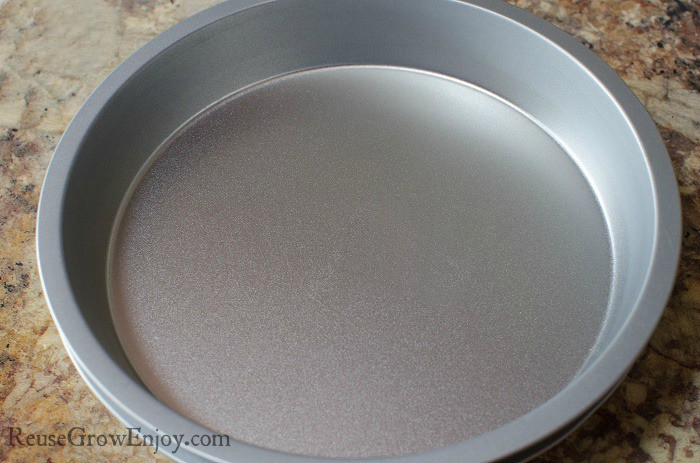 3. Place the other pan on top. Give it a spin. If you feel it has a slight wobbly spin, add more marbles.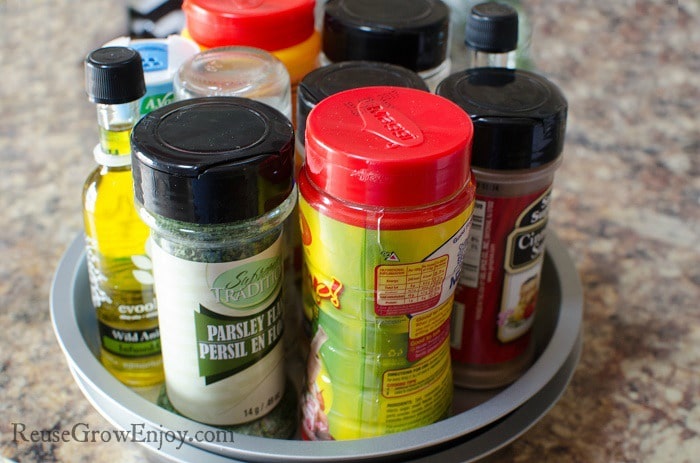 This can be done with any-sized round cake pans. It's especially handy as a lazy susan as the higher sides of the cake pan corral all the extra spice or dust that might fall into it.
This idea can be used for spices, makeup brushes, condiments in the fridge, medicines in the cabinet, etc. The list is endless!
If you liked this craft, here are a few others to check out.