Do you love the look of a cactus? If you are looking for a fun and easy project to add a little cactus decor to your home, check out this water bottle cactus craft!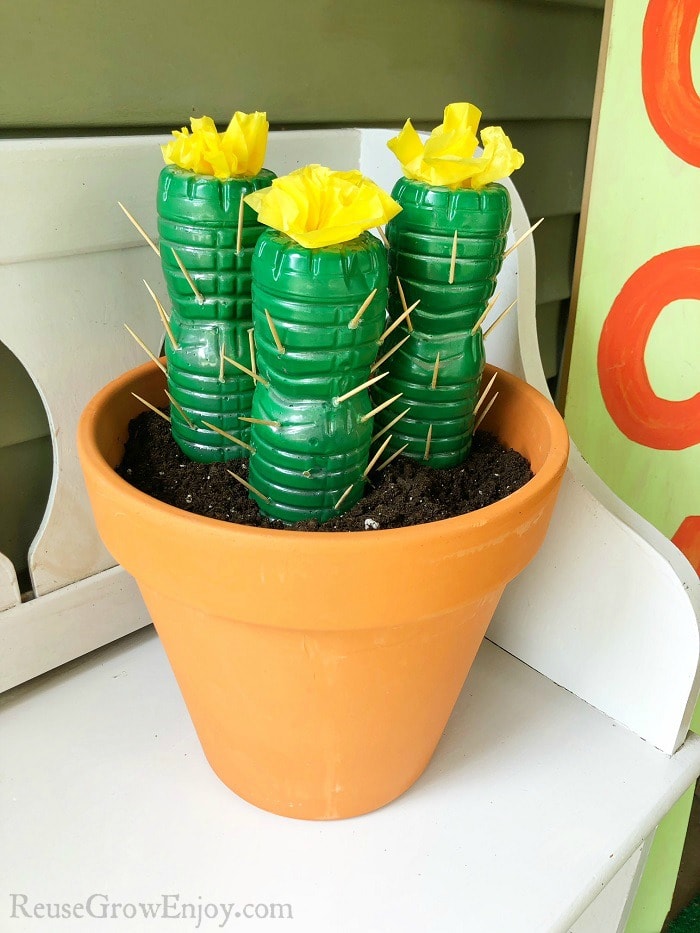 Water Bottle Cactus Craft
Plastic water bottles are something that many homes always have. Hopefully, they don't just toss them out and they recycle them. However, they can be used for craft projects too. Like this easy to make water bottle cactus craft.
There are a few variations you can do with this project. Like if you will be placing your new cactus decor outside on the porch, you will not want to use tissue paper for the tops. That's because the tissue paper will fall apart if it gets just a little damp. Instead, use a yellow plastic shopping bag. Chances are if you have a Dollar General around you, you have a yellow bag in the home.
The other option you could do is to not use toothpicks as your spines. If you have an old toothbrush that you are tossing out, you could use the bristles from that. You would simply want to wash it well and then use some pliers to pull out the bristles.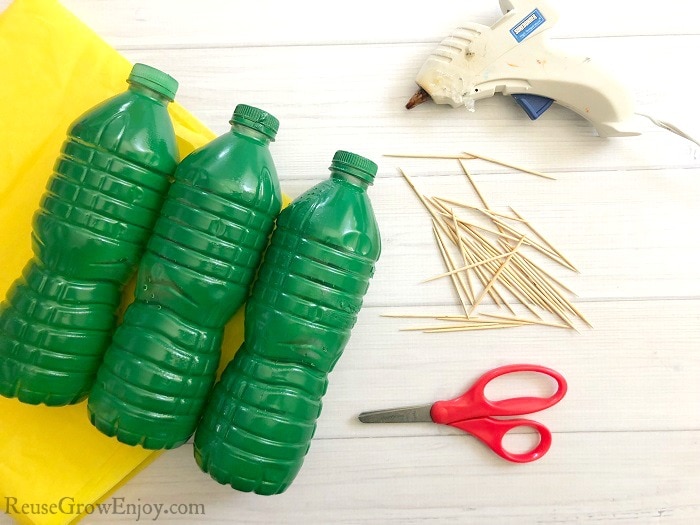 Cactus Craft Supplies:
Soil (sand or small rocks will also work)
Plastic water bottles
Yellow tissue paper (or yellow plastic bags if you will be placing it outside)
Green spray paint
Toothpicks
Scissors
Hot glue/hot glue gun
Terracotta Pot
Directions:
The first thing you need to do is to lay out a few pieces of newspaper or cardboard outside or in a well-ventilated area. Then place the empty bottles on the paper and spray them with the spray paint and allow to fully dry. You may have to do a few coats depending on the paint you use.
TIP: To get all sides of the bottles without it sticking to the paper or cardboard you can place the bottles upside down on sticks. Then stick the sticks upright in the ground or use upside down box to push the sticks in. That way you can get the paint all the way around for a good coating.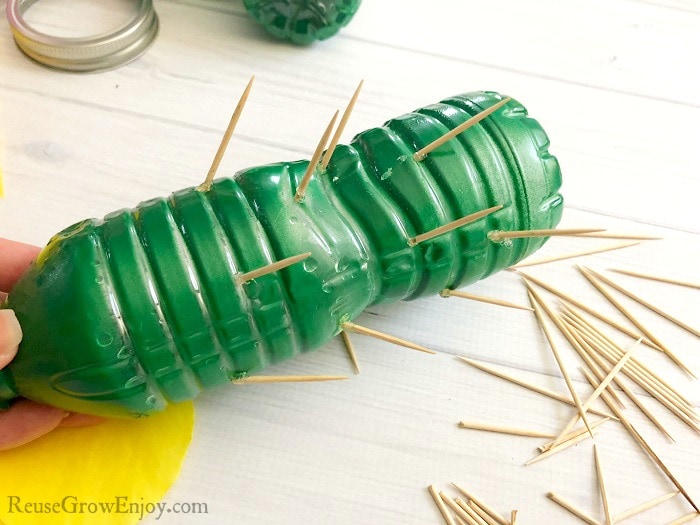 After the bottles are dry turn them upside down. Cut your toothpicks in half and hot glue about 15 of the non pointed ends of the toothpicks all over the sides of the green bottles slightly tilting up.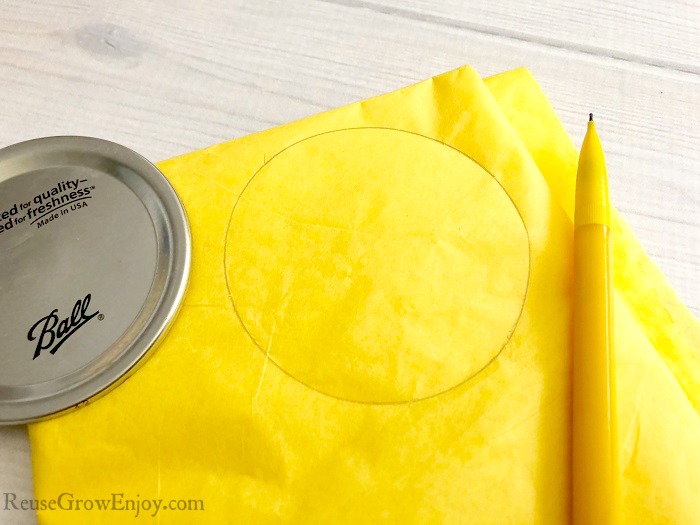 Now to make the flowers, trace a mason jar lid (or some other small round object) onto the yellow tissue paper, fold the paper and cut out about 20 circles. Remember if you will be putting it outside, skip the tissue paper and use a yellow plastic bag for this.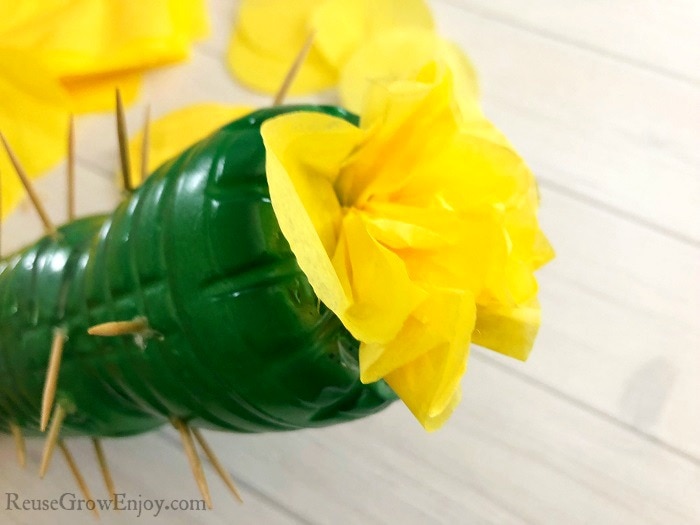 Now carefully glue the center of about 5-7 circles on to the top of the bottom of the green bottles. You want them to be kinda bunched looking so they look like a flower.
Next, fill a large terra cotta pot with dirt, sand or small rocks and stick the tops of the bottles down into it. Then you can display your adorable cactuses anywhere you want.
If you liked this craft idea, here are some others to check out.