7 Benefits of Bentonite Clay
Have you ever heard of Bentonite Clay? If not, don't feel bad. Bentonite Clay is considered a healing clay and healing clays have fallen out of popularity over recent years. It is aged volcanic ash that is ground into a super fine powder. It is gray in color and primarily comes from Fort Benton, Wyoming. There are quite a few uses for it that make learning about this healing wonder well worth it.
Bentonite Clay is worth adding to your family's routines because of its alkalizing effect on the body. It carries a strong negative charge that binds to toxins in the body which makes it perfect for detoxing and healing. It is for this reason that when you use bentonite clay, you need to take care to keep it from having any contact with metal objects such as cups or spoons. Metal is porous, so the clay will absorb toxins from it if you're not careful.
Soothe Itchy Skin:
If you suffer from Eczema, dry skin or have a bug bite, this clay can help. Simply make a paste mixture of clay with water and apply it to the itchy area. Allow it to dry fully and rinse if needed.
Soothe Burns:
Not only can it help with itchy skin; it is also great for soothing minor burns. The process is the same as it is with itchy skin. Make a thick paste and apply it to the burn. If you want to add a little bit of extra healing to the paste, aloe, and vitamin e are also great for helping to treat minor burns. Add 1 or 2 drops to your Bentonite pasta and apply.
Soothe Heartburn:
If you suffer from acid reflux or even just the occasional bout of indigestion, mix up a drink with 1 teaspoon Bentonite Clay and water in a plastic cup with a plastic lid. Shake well to combine then drink to help soothe the burning in your chest.
Face Mask:
Because this clay is a healing clay, it is fantastic for helping with acne. To make an acne face mask, mix up a paste of clay and water. Spread it over your face and keep it on for 20 minutes or until it is fully dry. Rinse your face well with warm water. After a few uses, you should see improvement in not only your acne but your skin health overall.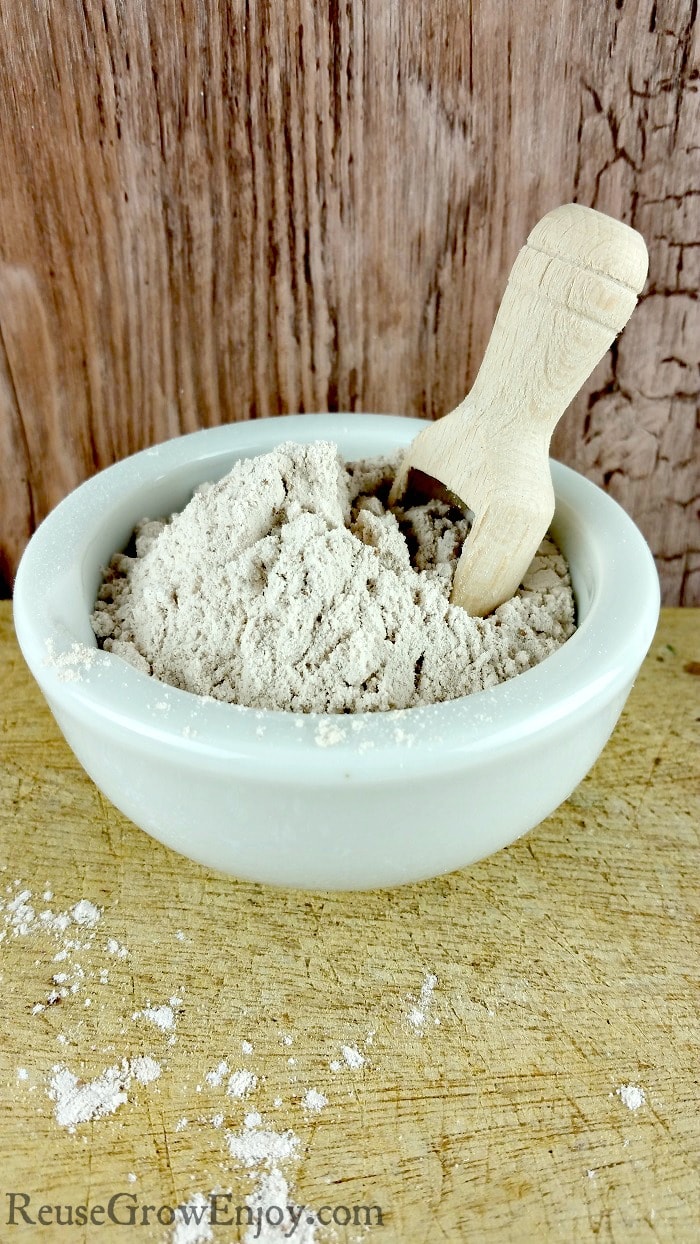 Whiten Teeth:
If you want your teeth whiter, you can make a homemade toothpaste with Bentonite Clay. Not only will the clay help whiten your teeth, but it will also help to re-mineralize any areas that need it. Once you've brushed your teeth with your new toothpaste, make certain to rinse your mouth so that you don't have any clay particles left having around.
Stop Vomiting:
No one likes to vomit, but having this clay on hand can help the next time you're hanging over the toilet. Mix up a drink with 1 teaspoon clay and water and slowly sip it. The clay will help soothe your upset stomach. This use of Bentonite Clay also works for pets that may be vomiting. Simply add the clay to their water bowl, but make sure they aren't using a metal water bowl.
Detox Bath:
Everyone should detox their body from time to time and a soothing bath is a perfect way to do so. To make a detox bath add ¼ cup clay to your hot bath water and stir around a bit. Soak in the tub and allow the clay to wash your body's toxins down the drain…literally!
Looking for more natural ideas to treat things? Here are a few others to check out.
Please note that I am not a medical professional and this post is not meant to replace your medications. As with any health treatment, be sure to consult your doctor before trying anything new.