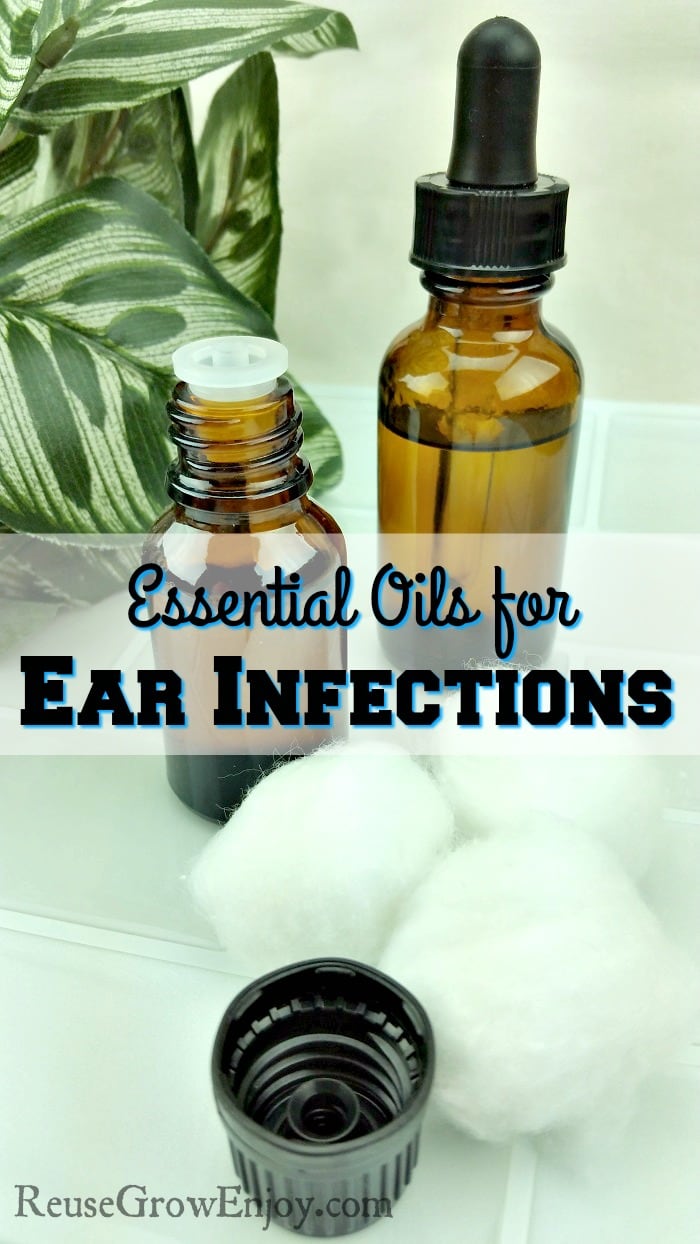 Top 10 Essential Oils for Ear Infections
Most people know that essential oils have become a big thing lately, but it isn't just another "fad". Essential oils have so many beneficial properties that they should no longer be ignored. Everyone had an ear infection at least once in their life and you have to agree, they SUCK! That's why I am going to be telling you about the top 10 essential oils for ear infections. These oils can not only help relieve the pain but also help cure the ear infection.
Tea Tree Oil:
Tea tree oil has antiviral and antibacterial properties which means it is very effective on ear infections caused by bacteria or viruses. It's also an anti-inflammatory so it can help to reduce inflammation and pain. That makes it one of the best essential oils for ear infections. To use it, take a small pan and add 3 drops of tea tree oil, 2 tablespoons of olive oil, and a teaspoon of apple cider vinegar and heat it slightly until it's warm. Test it on your skin, make sure it doesn't burn. Place a towel under your head and lay with the affected ear towards the ceiling, take a dropper and pour the warm mixture into your ear. Leave it in the ear for up to 10 minutes, then change sides to drain it out. It is recommended to do this a couple of times a day for about 3 days.
Oregano Oil:
Oregano oil is by far one of the most effective of the essential oils when it comes to an ear infection. But before you use it, be sure to dilute it and also avoid the oil if you take in drugs for thinning the blood. To use the oil just take a little drop (after it's been diluted) and on the outside of the ear, rub it around, never put it in the ear canal because it can be harmful.
Peppermint Oil:
Peppermint oil is another great oil to help relieve the pain of your ear infection with its anti-inflammatory properties. This oil needs to be used just like the oregano oil, dilute it and rub it around on the outside of your ear being careful not to get it into your ear canal.
Bishop's Weed Oil:
A pretty uncommon oil (also known as Ajowan oil)  to most people even those that use essential oils regularly. But it is definitely one of the best essential oils you can use to help with ear infections. To use mix 3 teaspoons of sesame oil and one teaspoon of the bishop's weed oil, once you have your mixture ready pour at least 5 drops into the affected ear for relief.
Thyme Oil:
Thyme essential oil has antimicrobial, antibacterial, and anti-fungal properties caused by an active compound called thymol that the oil contains. You can use it regularly which will help clear your ear infection fast and relieve any pain. To use it take and mix 2 drops of thyme oil, a tablespoon of almond oil and 2 drops of lavender oil, then apply a few drops of the mixture on the outside of your infected ear. DO NOT use this mixture inside your ear canal, it may worsen the condition.
Basil Oil:
Basil oil is amazing! It is an anti-inflammatory, antiviral, antibacterial, antispasmodic,and a muscle relaxant. It's not only effective at treating ear infections but also throat and lung infections too. You can use it by dipping a cotton ball in the basil oil or placing 4-5 drops of the oil onto the cotton ball to get it wet. Then you put it in your ear, don't push it into the canal, just put it over the canal to allow the vapors to penetrate the infection. You will want to do this several times a day to clear your infection. Just be sure to use a new cotton ball each time.
Lavender Oil:
Lavender oil not only smells great but it offers quite a lot of health benefits. It helps to relieve pain, remove nervous tension, enhance blood circulation, and treat respiratory issues. You can also experience its calming properties when you use it for aromatherapy. It works so well for relieving the pain of an earache from an infection. All you need to do is take a few drops of lavender oil and rub it on the outer ear, lightly rub it in for a few minutes. It is recommended to repeat this several times a day for the best results.
Eucalyptus Oil:
Eucalyptus oil has so many benefits and as most know it helps to relieve congestion. But it also works great for ear infections, just take and dilute the oil then apply 1-2 drops behind the ear running down to your throat and then chest. What the eucalyptus oil does is uses its anti-inflammatory properties to help open the eustachian tube which lets the ear drain and relieves the pain.
Rosemary Oil:
Just like the eucalyptus oil this oil needs to be diluted and once it is, add 1 to 2 drops on the outside of your ear, you could also use it on a cotton ball and place it in the ear (not the ear canal) like with the basil oil, changing it several times a day. Rosemary oil helps fight bacterial and viral infections, it is great to use this oil right after using the eucalyptus oil.
Lemon Oil:
Last but not least there's lemon oil which has all the same properties as lavender oil. This is best used to help relieve pain and you can use it by placing a few drops onto a cotton ball and placing the cotton ball in your ear, once again make sure it does not get into the ear canal. You can also just rub it onto the outside of your ear.
Essential oils are a medical gift, they can help with SO many things it'll blow your mind just how useful they are. These are the top 10 essential oils for ear infections and now that it is fall,  it's the time where colds and infections seem to thrive. So this will help you be prepared for any unwanted ear infections. Do you know of any other essential oils to help with ear infections? Share in the comments!
Did you like this post on essential oils for ear infections? If you are looking for more uses for Essential Oils, here are a few others you may want to check out.
Please note that I am not a medical professional and this post is not meant to replace your medications. As with any health treatment, be sure to consult your doctor before trying anything new.