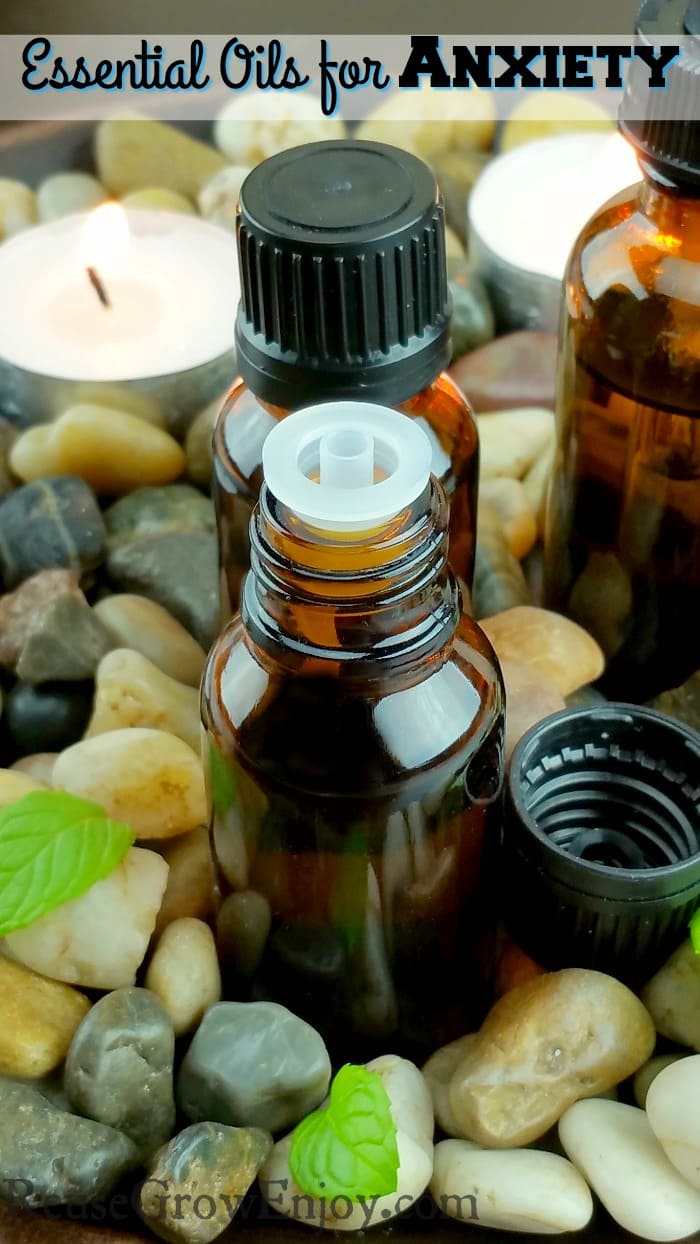 Essential Oils for Anxiety
If you suffer from anxiety, you might struggle to find solid relief from your symptoms. You may even feel like your anxiety gives you more anxiety. It's a problem that compounds itself. You start to worry and stress that your anxiety might appear, or that certain situations might trigger it. You might avoid certain places or things that you once loved doing. It can be bad for your health as well. Did you know there are essential oils for anxiety? You can give them a try and see if the help your symptoms.
It is important to know that essential oils are not a cure for your anxiety and they don't replace medications or other treatments from your health care professional. Certain talk therapies are helpful for many people with anxiety and you might find using therapy and essential oils for anxiety together will make your therapy more effective. However, it's important to note first and foremost that oils are not a magical cure.
With that said, let's look at some essential oils for anxiety. What oils should you use? Here are some of the most popular and commonly used essential oils for anxiety:
Each works to help with anxiety symptoms in a different and unique way and sometimes they can be mixed to get even more benefit from it. These are not the only oils that can help with anxiety, but it's a good solid list to start from.
If you're new to using essential oils, it will be extremely important that you learn to use them properly. Take some time to study up on best practices because some oils are very potent and you could harm yourself using them when you don't know what you're doing.
There are also different ways to use essential oils and when using them for anxiety, most experts agree that inhaling it is best. You will feel the effects of the aromas immediately and it works great if you feel a panic attack or anxiety creeping up on you. You can do this with a diffuser that helps spread the oils throughout the room, by adding some to your warm bath water and breathing in the aromas, or by spraying the oils into the air with a spray bottle and then breathing it in.
Most people will experiment with different ways to use the oils and then use whichever one is best for the given situation. Maybe you don't have time for a bath, or you happen to need it when you're not at home and the spray bottle option will work best. Maybe you use a variety of the methods. The best part about essential oils is that you can experiment and find the ways and the oils that help you the most.
If you liked this post on essential oils for anxiety, here are a few others you may want to check out.
Please note that I am not a medical professional and this post is not meant to replace your medications. As with any health treatment, be sure to consult your doctor before trying anything new.