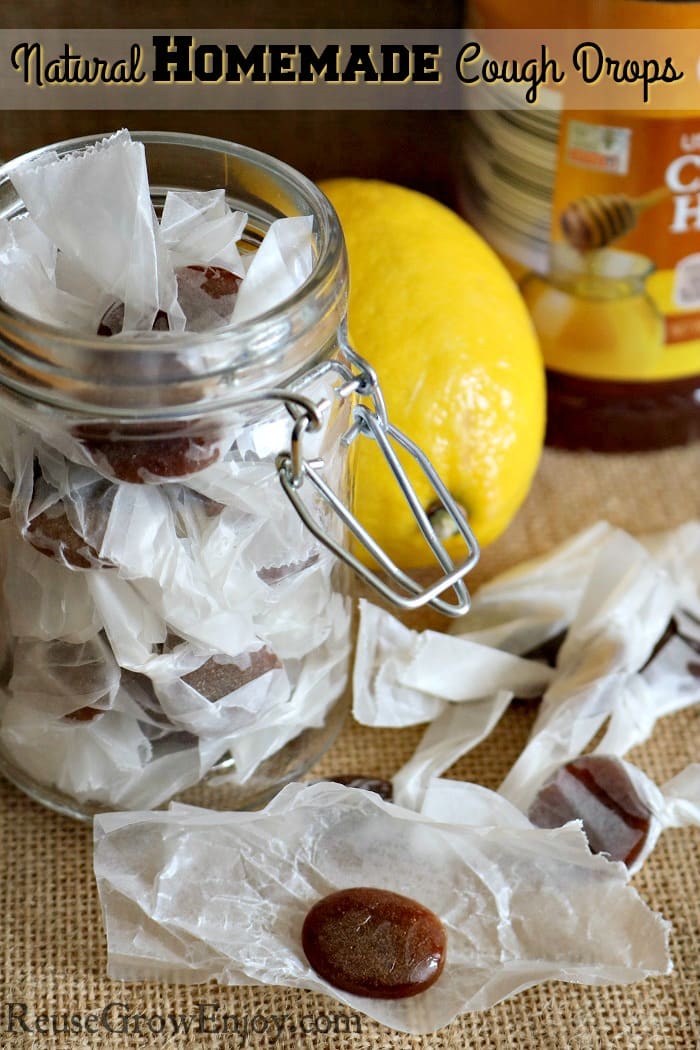 Natural Homemade Cough Drops
It is that time of year when everyone starts to get coughs. There are tons of over the counter cough medicines, but some have things in them you may not want in your body. If you are looking for a more natural option, check out my natural homemade cough drops.
These are not too hard to make either. You really only need a few things other than a pot. You need a food or candy thermometer. Baking mats or silicone molds.
Oh, you will also need something to wrap them when you are done. Wax paper works really well and that is what I use.
My natural homemade cough drops are 100% natural. You will need honey, water, fresh lemon juice and Horehound.
Horehound is a herb that is great for coughs and the respiratory system. You can find it at your local health food store or GNC. Or if you are not near one, you can get it online at GNC here or Amazon here.
This recipe will make about 40 cough drops depending on the size you pour them. I made most of mine a little larger than a nickel.
Ready to get started and make your own natural homemade cough drops??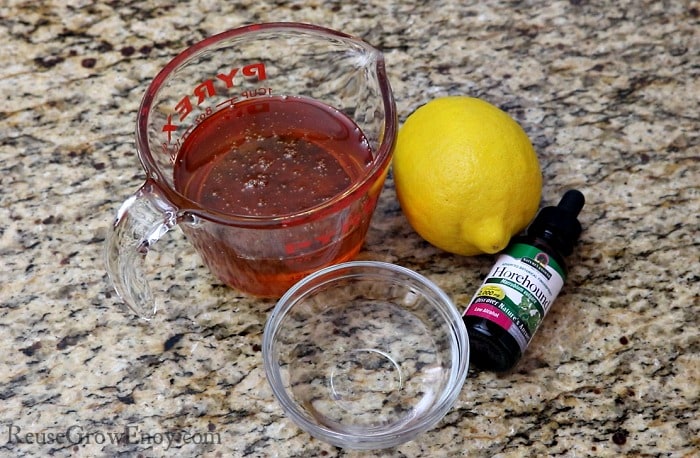 Supplies Needed:
1 Cup Honey (local raw works best but others will do)
1 oz Water
1 oz Fresh Lemon Juice (about juice from one lemon)
1 Dropper Full Or Horehound
Small Sauce Pot
Spoon To Stir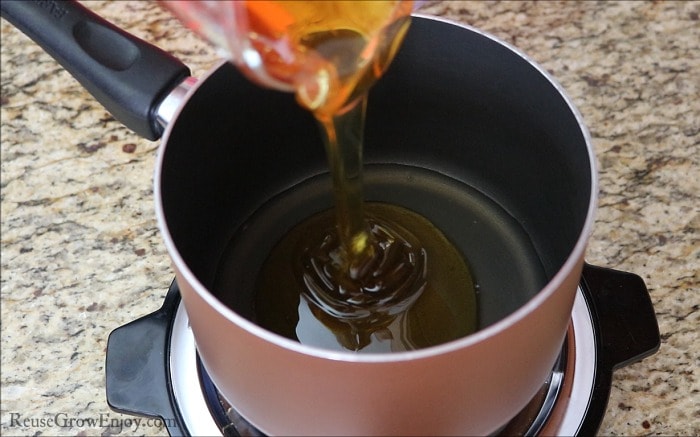 Directions:
First, add in your water and fresh lemon juice. Then add in your honey. Cook on medium heat. Be sure to keep stirring it every few seconds so the honey does not scorch.
You will cook it at this temp for about 15 min. Be sue that it hits 300 degrees. It will have a hard boil and will thicken slightly.
After it you have thickened it, remove from heat and allow to cool for about 2 min. Then add in the dropper full of Horehound and mix well. Do not add this in until after you have removed it from heat. It will cook out all the goodies that help coughs.
It should be thick but still pourable.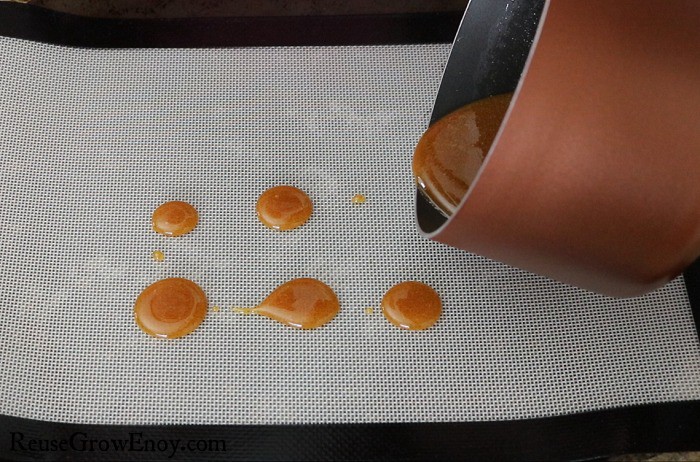 Now pour the mix into small dots on a baking mat. Or if you want them to be more of the same size, you can pour them into a small silicone mold like this one here.
Allow to fully cool and harden. Takes about 30 minutes or so. After they are fully cooled and hardened, you can wrap them in wax paper and twist each end closed.
That is it! You now have natural homemade cough drops ready for when you need them.
If you liked this post on Natural Homemade Cough Drops, here are a few others to check out.
Please note that I am not a medical professional and this post is not meant to replace your medications. As with any health treatment, be sure to consult your doctor before trying anything new.