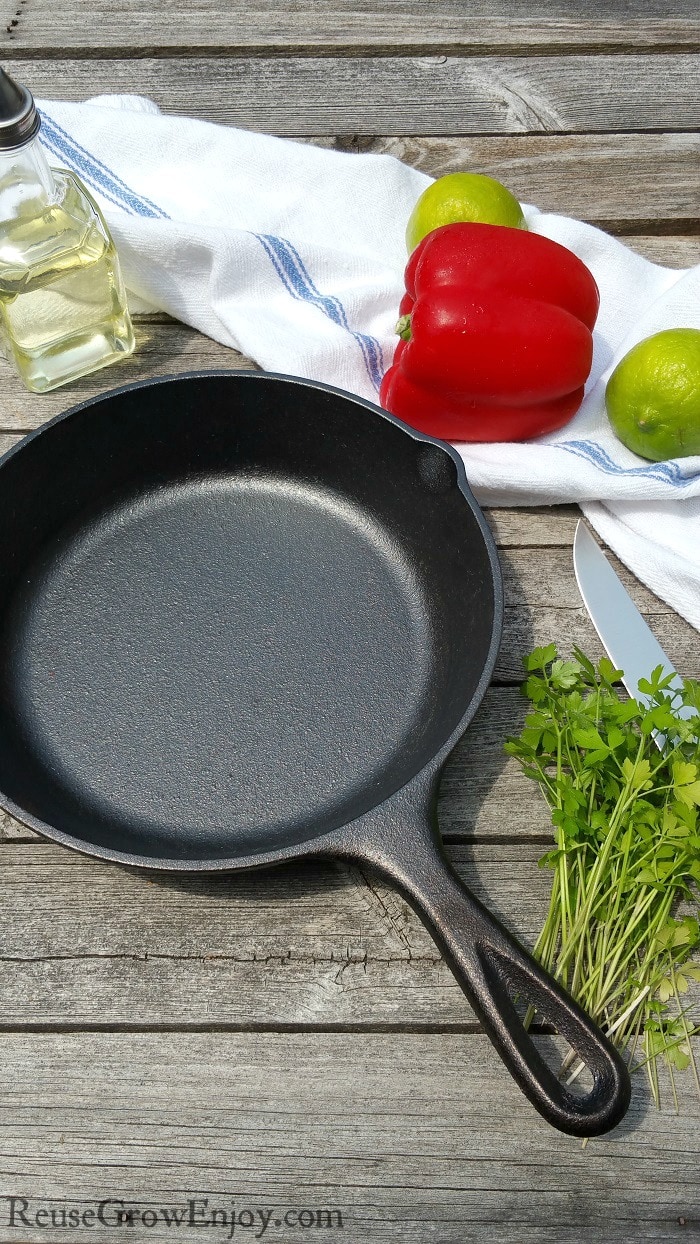 8 of the Best Plants to Cook With
Wouldn't it be fun to grocery shop right in your own garden? The truth is, you can! When you know the best plants to cook with, you can be sure you are creating a garden space that isn't just pretty, but functional too! Look below at these 8 best plants to cook with, and see which plants are ideal for your cooking garden.
1. Rosemary
Rosemary isn't just good for you, it is easy to cook with too. Use it to marinate meats and fish, add it to olive oil, or even dry it for use during the winter months. It smells amazing, has health benefits, and adds so much flavor.
2. Cilantro
Cilantro is so easy to grow you can do so right in your own windowsill garden. It is amazing to add to soups, chili, tacos or even to make your own salsa! It is a plant that will keep regrowing so you have a never-ending supply. Simply use a pair of scissors to cut some off as you need it.
3. Chives
If you love the flavor of fresh onion, chives should be in your garden. They are inexpensive and easy to grow, and can be used in homemade dips, soups, marinades, and more. Just snip the chives off with scissors and rinse and you are ready to cook. If you need a recipe to get you started on cooking with chives, check out my recipe for Baked Egg Recipe with Fresh Herbs & Bacon.
4. Dill
Dill is such a great flavor, and can be used in so many of your canning recipes. Try making your own dill pickles, dill green beans, or even dill potatoes. You can use fresh dill in salads, marinades, and dip recipes as well. If you are looking for a recipe that uses dill, be sure to check out my recipe for Easy Homemade Refrigerator Dill Pickles!
5. Mint
Mint gives you serious bang for your buck because it spreads like crazy! Use it in dessert recipes, in tea recipes, or even in your crafting. You can dry it and use it during the winter months as well. Grow all kinds of mint, such as lemon mint or even chocolate mint.
6. Kale
This superfood is easy to grow and so good for you. Bake your own kale chips, use it in salads, or add kale to your soups and casseroles. It is easy to grow and has a rich, healthy flavor that you are sure to love. Plus, it will grow well into the cold months.
7. Swiss Chard
Swiss chard is another leafy green that grows in a rainbow of colors. You can grow it all season even into the cooler months and use it much like you use kale. Add it to casseroles, soups, stews, and so much more for some healthy flavor.
8. Basil
This is an herb with some Italian flare! Add it to marinades, salads, olive oil, and so much more. You can add it to pizza or even top sandwiches with it. And since basil is a perennial, you plant it once and can enjoy it for years. Need a recipe that uses basil? Check out my recipe for Caprese Grilled Cheese Sandwich.
Are you ready to start cooking with fresh ingredients? I know I only have 8 plants listed here, but your options really are endless! You can use these 8 plants to cook with to get you started and see how beneficial they can be to your home and garden.
If you found this post helpful, here are a few others to check out.