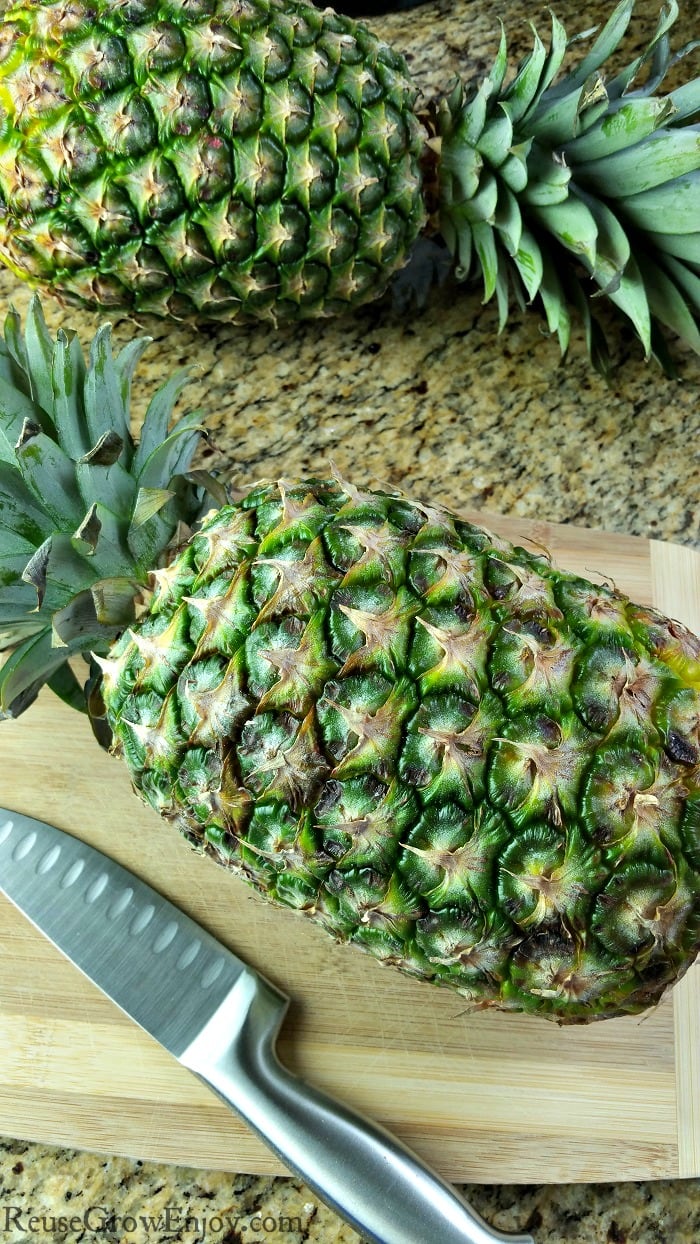 Can You Freeze Pineapple?
Yes, You Can And I Will Show You How!
This time of year many start to wonder can you freeze pineapple? That may be because it is in season and on sale everywhere. Just last week I snagged a few for just $0.89 each. The short answer to the question can you freeze pineapple, is yes!
So no more asking the question can you freeze pineapple. But now you may be saying, ok, but how do you do it? It is super easy and is pretty much the same way you can freeze other fruits. I will show you step by step below just how to freeze pineapple.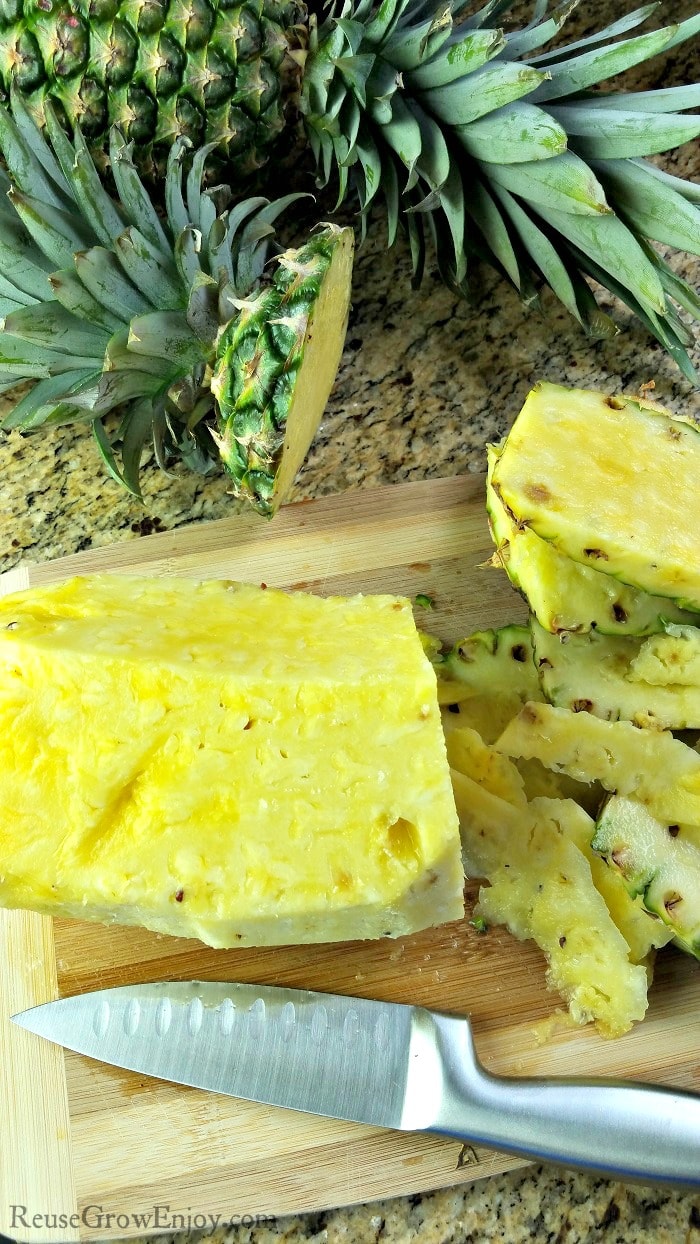 The first thing you need to do is remove the outer parts of the pineapple. You can either do this with a knife like I did or use a pineapple cutter/corer. Either way, just make sure you remove the core.
Next, you will need to decide if you want your pieces in rings or chunks. I like to do mine in chunks as it makes it easy to work with to add it to things like smoothies.
After you have your pieces cut, in my case it was into chunks, lay them out on a cookie sheet. I like to use a nonstick silicone baking mat on mine as it makes them easier to take off after frozen. You want to be sure that they are in one layer and not all piled up on each other.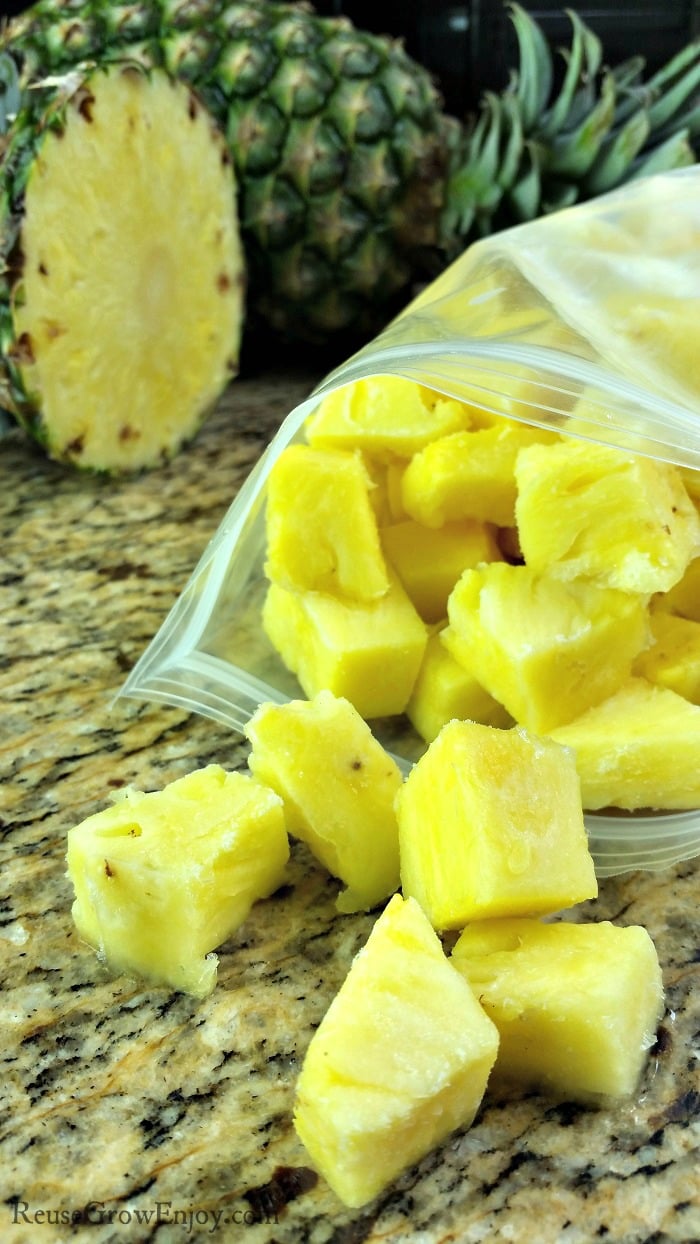 Place the cookie sheet in the freezer and allow them to freeze. It takes about 3 hours for them to freeze. Then you can remove the sheet from the freezer and place the frozen pineapple in a freezer safe dish with a lid or in a freezer bag. If you will be storing for a long time I would put it into a food saver pack where you can seal out the air.
By freezing it on the sheet first, it makes it so you can easily pull out a few chunks at a time to toss into a smoothing or whatever you may need it for. If you would have just frozen it all in a bag to start with, you would end up with one large chunk.
If you found this post on can you freeze pineapple helpful, here are some others to check out.