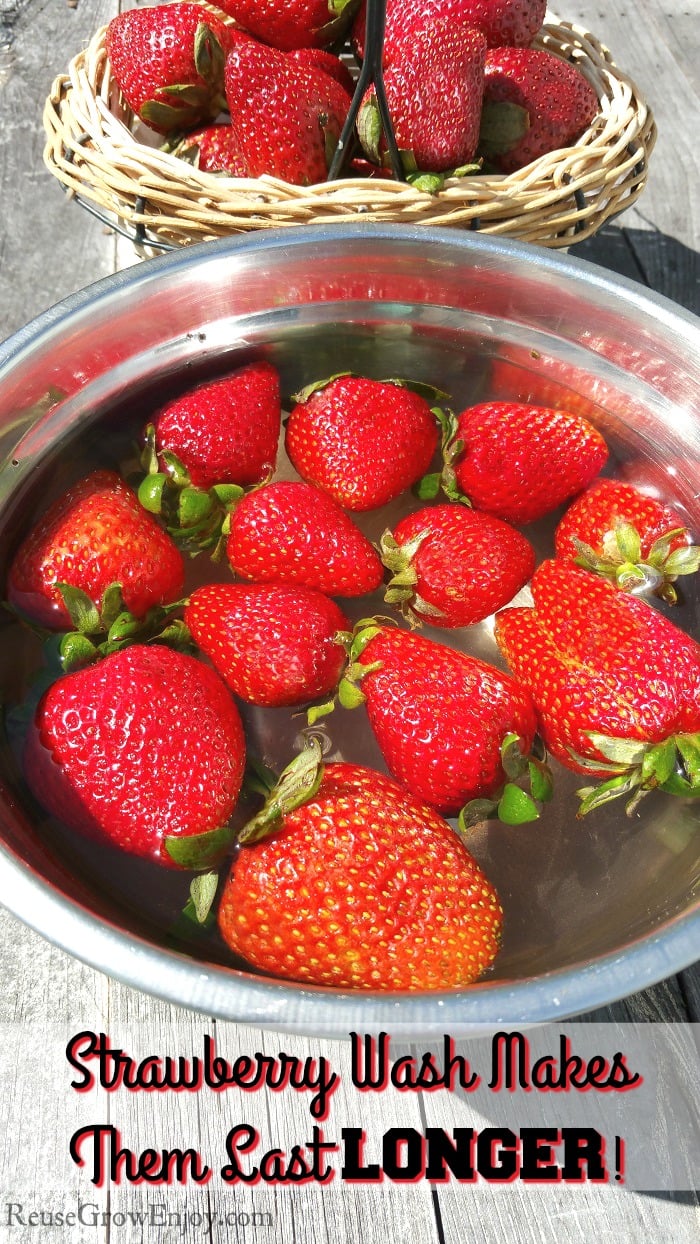 Strawberry Wash – Also Great For Other Produce
Have you ever bought fresh strawberries and the very next day go to use them and they are molded? Did you know there is an easy fix for that? You simply need to wash them in a strawberry wash, well it is also good for other produce and berries.
Lots of produce have natural mold spores on them. Berries, especially strawberries are at a higher risk of the mold to grow. When they are all stored together, it just takes one to start turning before the rest of the batch is also spoiled. That is where the strawberry wash comes into play. It will kill off the spores that are already on the fruit. By doing that, it makes the fruit last a lot longer. No, I am not saying this strawberry wash will make them last for a month, but it will make them last a heck of a lot longer than they normally do.
One of the best things about this strawberry wash is that it is all natural! That means you don't have to worry about chemicals going into your body when you eat them. Plus, I am pretty sure most of you will already have the items on hand to make it. It is super simple and only uses two ingredients.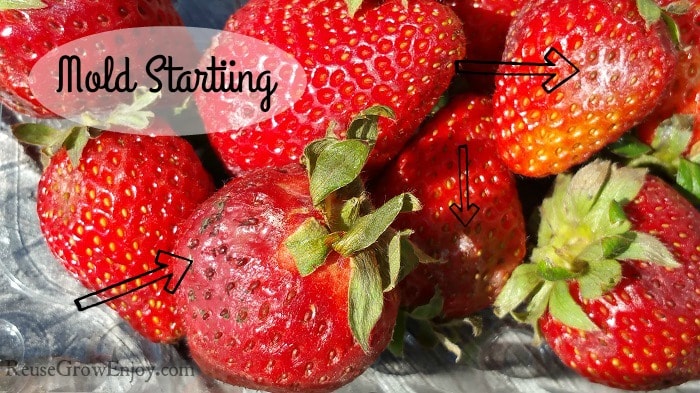 What you do is, mix equal amounts of water and white vinegar into a mixing bowl. I normally try to use a smaller bowl and wash in small batches. That way I don't have to use up a half of a gallon of vinegar for one container of strawberries. After you have the mix in the bowl, simply add your strawberries in. Wash them around in the mix using your hands. Be sure to let them stay in the mix for about one minute. Then remove from the mix and place on a towel or paper towel and allow to air dry. DO NOT rinse them with water after they have been in the mix. After they are pretty much dry, you can put back into a clean container and place them in the fridge. You can use the container that came in after it has been washed with the same mix or there are some great produce containers on Amazon.
I am sure some of you may be thinking, will my berries taste like vinegar after being in the strawberry wash? The answer, no! After they have dried, I did not taste it at all on the berries! You can just eat them like you normally would, whole, sliced, on top of a dessert or with whip cream, it is up to you.
Ingredients:
White Vinegar
Water
Directions:
Mix equal parts water and vinegar in small to medium bowl. Then dunk the strawberries in the mix and wash around with your hand. Allow to stay in the mix for one minute. Then remove and allow to air dry on a paper towel. Place dried berries into a clean container and place in refrigerator.
If you liked this post and liking for things to do with your fresh strawberries, check out these posts DIY Strawberry Lip Scrub, Strawberry Lemon Foot Scrub, How To Make Homemade Strawberry Sauce or Strawberry And Pineapple Protein Smoothie.