Need a cute and easy craft project for the kids? This cardboard snowman made from upcycled TP tubes is a good place to start. Chances are you already have most of what is needed to make it.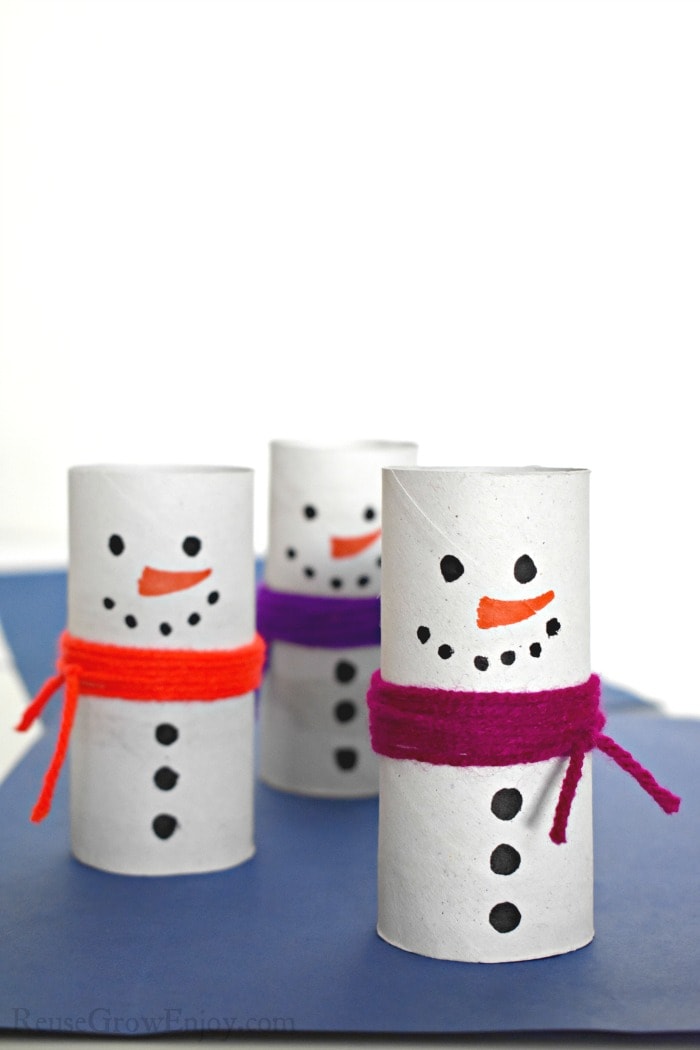 Cardboard Snowman Made From Upcycled TP Tube
Finding things to keep the kiddos busy can sometimes be a challenge. But when you round up a few things from around the house they can make a cute cardboard snowman to pass the time.
These even make for a cute little winter display in the house when you make a few of them.
If you want to make different size snowmen, just cut a little of the toilet paper (or paper towel) tube off so they are different lengths.
If you like this craft project, here are a few others to check out.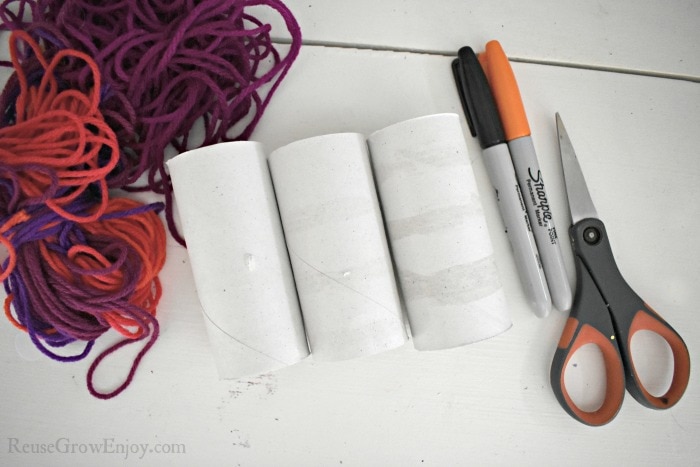 Supplies Needed:
Cardboard rolls
Markers – black, orange
Colorful yarn
Scissors
White Paint (if your rolls are not white)
Paint Brush
How To Make This Craft Project:
Begin with a toilet paper size cardboard roll. Ours started white, but if yours are brown then paint white and allow them to fully dry.
Another option if you don't have white paint is to wrap them in white paper. Then use a small piece of tape or dab of glue to hold it on.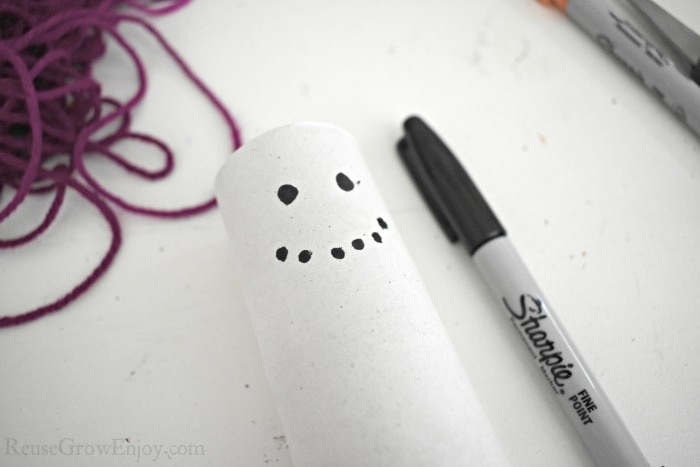 Use a black marker to begin drawing dots for the eyes and mouth.
Use the orange marker to draw a triangle carrot nose.
Then, snip a long strand of yarn. Position one end just long enough to tie, and begin wrapping the other end around the snowman for a scarf.
When finished wrapping, meet the two ends and tie together. Trim any excess.
Now, use the black marker to draw buttons going down the rest of the snowman.
So easy and so cute! Use different colors of yarn to wrap as scarves around more snowmen!