Coffee Popsicle Pick Me Up Pops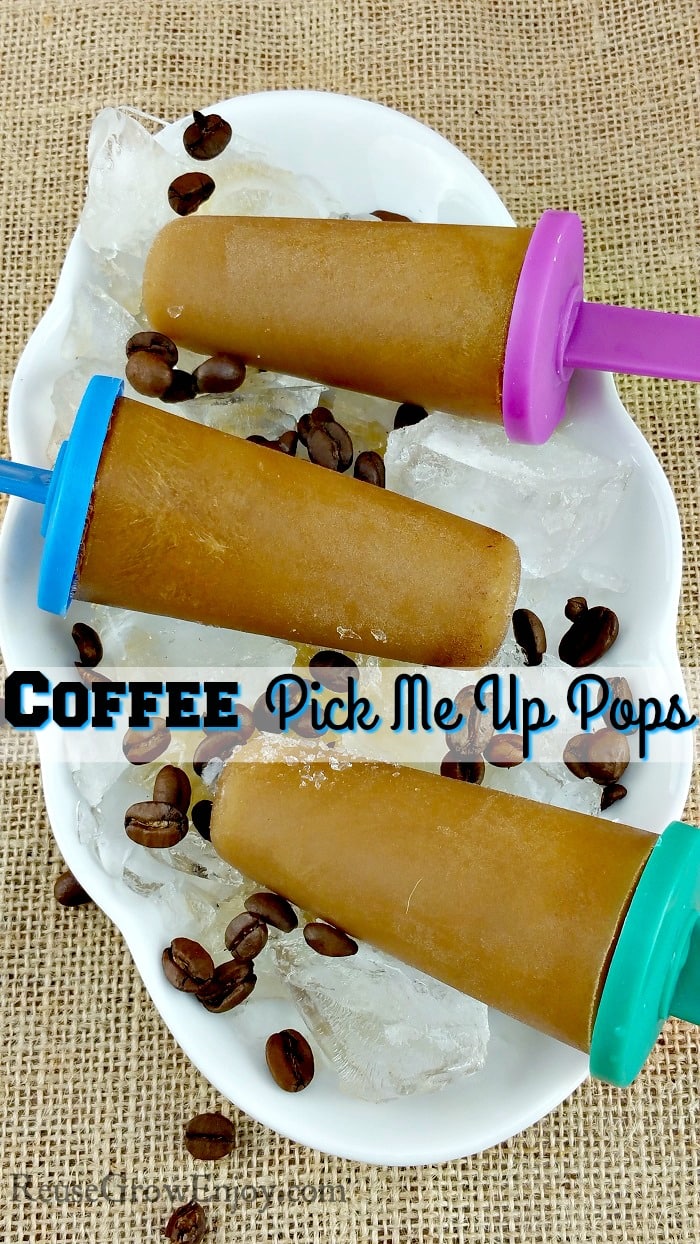 Hey moms and dads, it is hot out and you have been chasing the kids all day, could you use a little pick me up? Well, I have just the recipe for that! I have taken the pick me up beyond having an ice coffee. You can enjoy a nice ice cold coffee popsicle! It is such a great treat to give you that extra little boost to help get you through the rest of the day.
I made this coffee popsicle recipe using fresh ground coffee (I have a coffee grinder) but you can make it with pre-ground if that is what you have and use. I also made my coffee in a coffee press, you can make yours in a coffee pot, just be sure to only make one cup. You can also just soak the coffee grinds in hot water and then strain with a coffee filter. They all will get you to the same end result. While you could make the coffee using a K-cup, I would not recommend it if you are really looking to get a caffeine boost from these pops as K-cups give you a weaker coffee.
This coffee popsicle recipe can be changed to your liking. If you normally have your coffee super sweet, feel free to add a little more sugar. Also if you like flavored coffee, you can mix in a little vanilla, caramel or another flavor that you like.
This recipe will make eight 2 oz popsicles. So it will give you enough frozen treats to last you for a few days. Not sure that I would let the kiddos have these as they do have a good amount of caffeine in them, that is unless you want them to stay up all night.
If you liked this recipe, here are a few others you may want to check out.
Coffee Popsicle Pick Me Up Pops (Dairy Free)
Ingredients
1.5

oz

Coffee Grounds

12

oz

Water

4

oz

Almond Milk

3

Tbsp

Organic Sugar
Instructions
Pour 6 oz of hot water over grinds and allow to set for 5 minutes.

Press and pour into a large glass measuring cup.

Add sugar into hot coffee and mix until fully blended

Now mix in the remainder of water and almond milk.

Mix well and then pour into pop molds.

Place caps on molds and put in freezer.

Allow to fully freeze (about 8 hours)