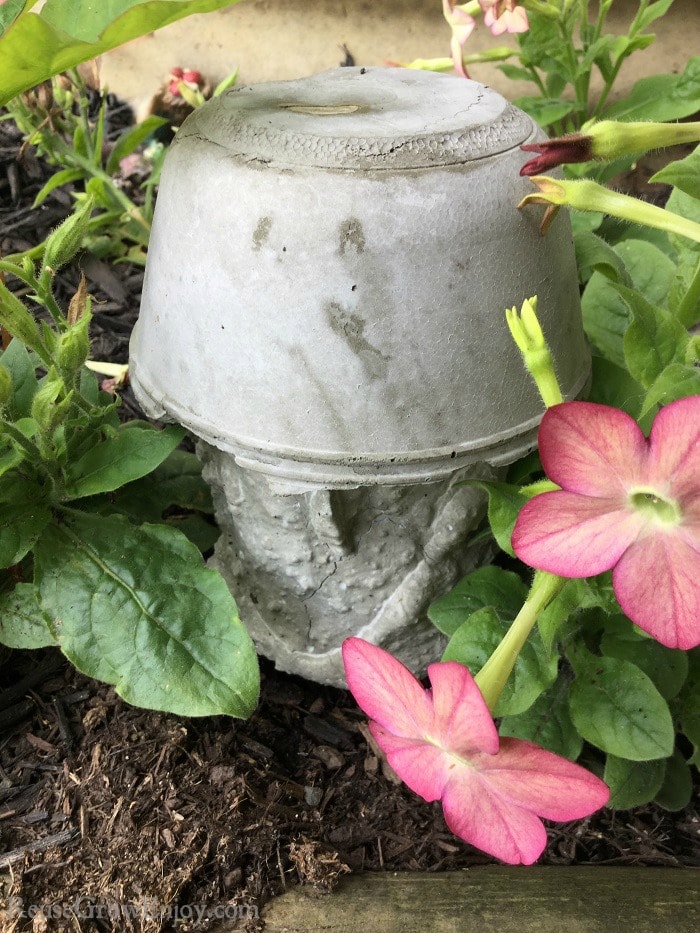 DIY Concrete Mushroom
Are you someone that likes the look of mushrooms? If you are looking for a way to add a little mushroom art your garden or flowerbed, this just may be the project for you. I am going to show you how to make this cute DIY Concrete Mushroom!
If you want to change the shape or hight so you can have a few different ones to sit next to each other, you can simply follow the same directions and just change the containers you use. Like if you want a taller one use a chip can or a taller tin can like for pasta sauce.
You can leave it just the way it drys or feel free to paint it if you want.
Supplies Needed:
A scraping tool with a flat edge or a small section of scrap cardboard
A small plastic bowl
1 ½ cup of Portland cement (or other cement of your choice)
½ cup of water
1 empty soda can
A bucket and mixing tool
DIY Concrete Mushroom Directions:
The first thing you need to do is mix the cement with water in a mixing bucket. Make sure that it is mixed well.  After you have it mixed, the cement should be the consistency of pudding.
If the cement is too thick, you can add a little more water. Just be really careful to not add too much, if you get it to thin the cement will crack. A little cracking is ok, you just don't want deep cracks.
You can mix the cement by hand but it is so much easier if you use an old mixer beater on a drill in place of a drill bit. Or use a mixing tool on the drill.
Next, pour about ¾ cup of the cement into a plastic bowl or a plastic container like a butter or sour cream container.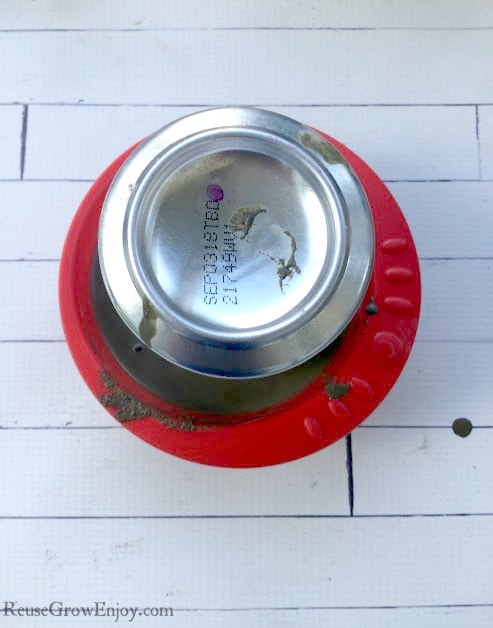 Remove the tab from the soda can and place can top side down into the cement in the bowl.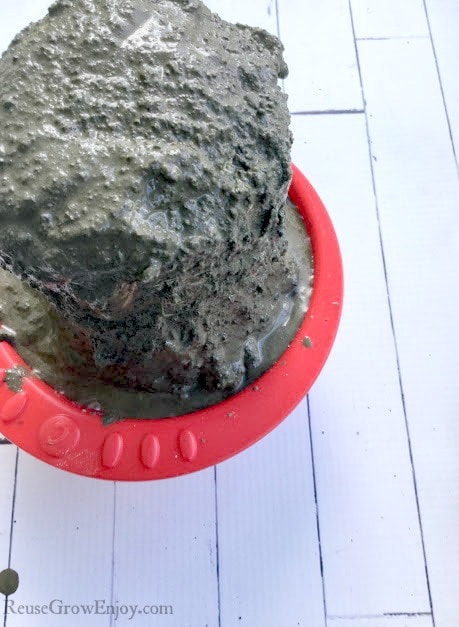 Pour the rest of the mixed cement slowly over the soda can. You want to allow the cement to drip down the sides of the can.
After you have completely covered the can, carefully scrape the end of the can with a scraping tool. You can also use a flat edge of a piece of cardboard to scrap if you do not have a scraping tool.
You need to level the bottom of the can to that it can stand upright when dry, as it will become the stem of the mushroom.
Now you need to let the cement to dry for a good 6 to 8 hours or longer in direct sunlight.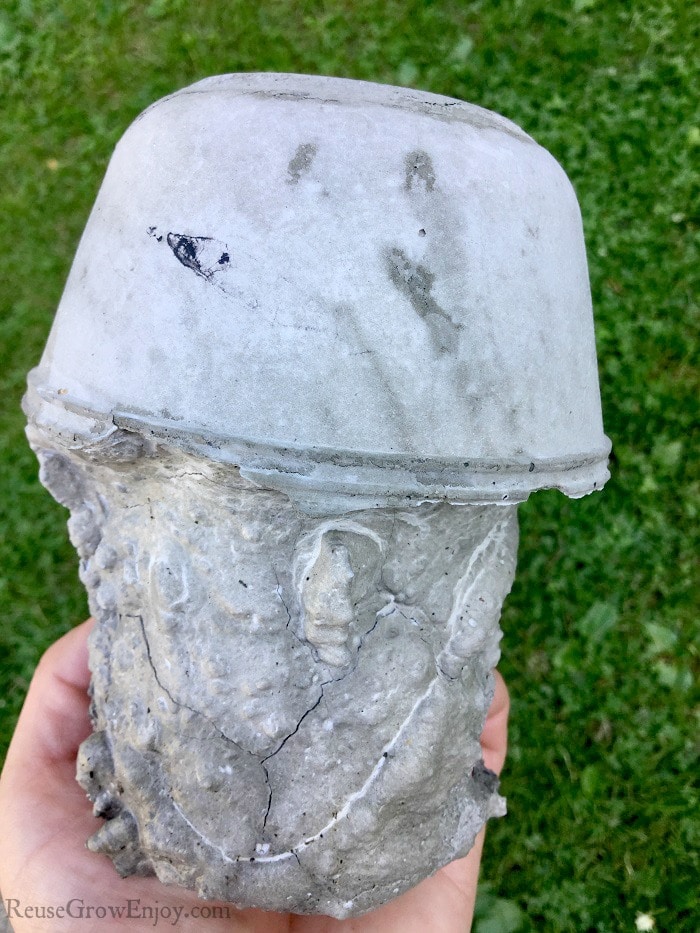 After it is completely dry, the cement will effortlessly pop out of the plastic.
Leech The Cement:
One thing to note about adding cement items to your garden. It contains lime, which will raise ph levels of soil. If you will be using it right around flowers or in the garden, be sure to leech the cement first for the health of your soil.
You do this by simply soaking the mushroom in water for several days. Change the water several times a day to remove as much lime as possible.
Now you can place in a garden or flower bed and enjoy your DIY Concrete Mushroom!
If you liked this idea, here are some others to check out.