Looking for a fun project to make for you or even the kids? These DIY fuse bead daisy earrings are not only easy to make, but they also make a great gift!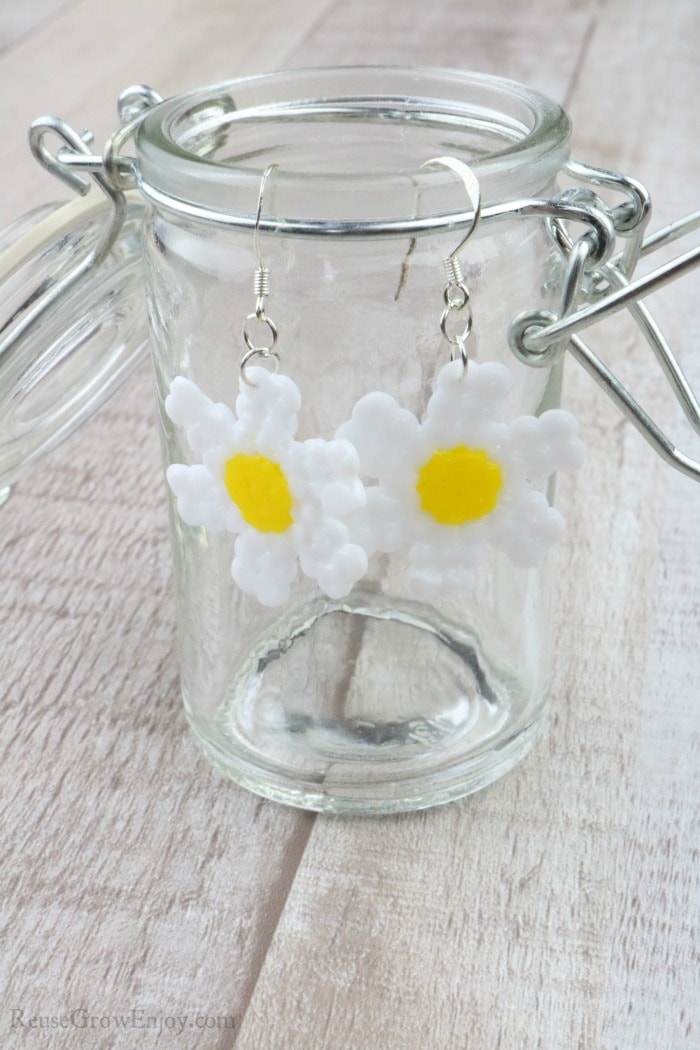 DIY Fuse Bead Daisy Earrings
These fuse bead daisy earrings only take about fifteen minutes to make! If you are not a daisy fan you could also use the same shape with different colors to make other flowers such as a black-eyed Susie, purple coneflower, and so on.
While I made these using the mini fuse beads (this is the kit I used) you could make with the larger ones if you wanted to make a necklace or a keychain if you wanted to.
These are made using fish hook style earrings. If you are wanting to make them for someone without pierced ears, you could use something like these clip on here.
Here are a few other earring crafts to check out too.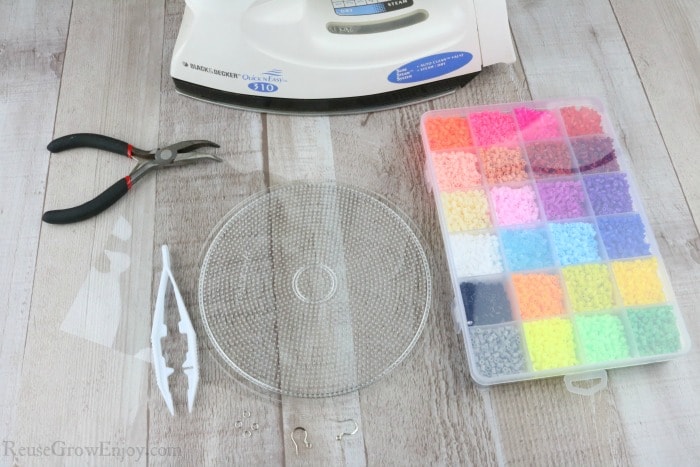 Supplies Needed:
How To Make These Earrings:

Start by putting a yellow bead on the center peg of the board. Then put 6 yellow beads around it in a circle.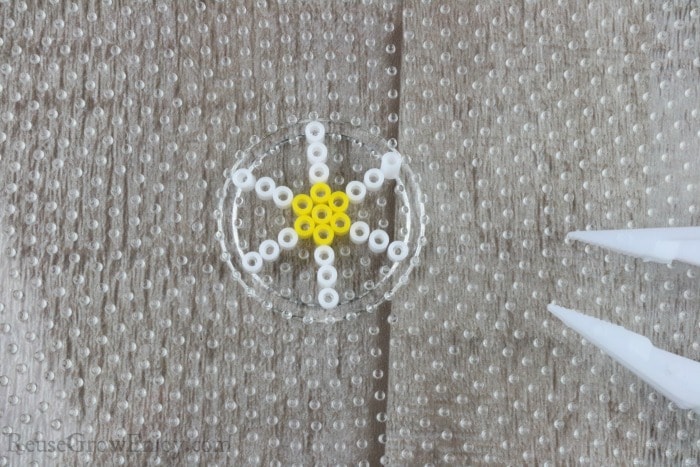 Now put 3 white beads straight out from each of those yellow beads.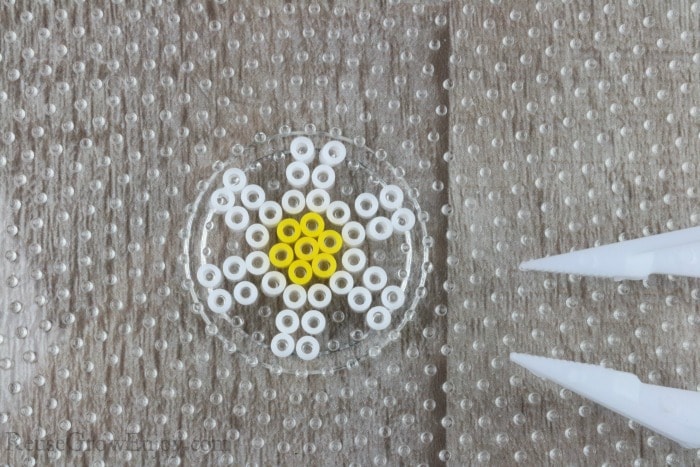 Next, put 3 white beads to the right of each of those other white bead sections.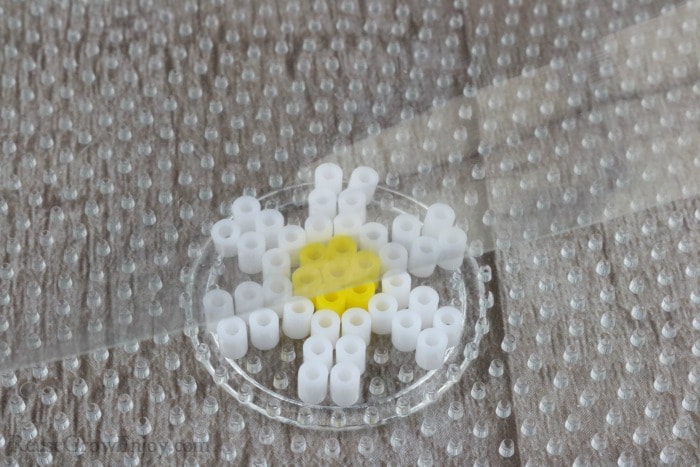 Cover the beads with the ironing sheet.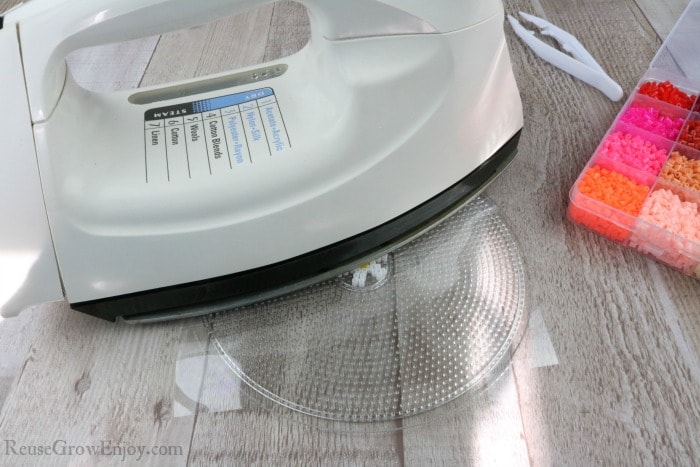 With the iron on medium, iron over the beads for about 30 seconds. Then carefully remove it from the board and flip it over and iron the other side just the same.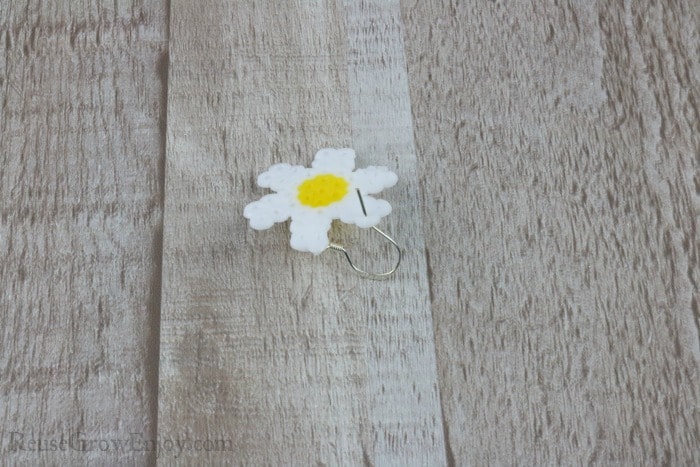 Using the end of an earring hook (or stick pin) clear the hole of one of the end white beads.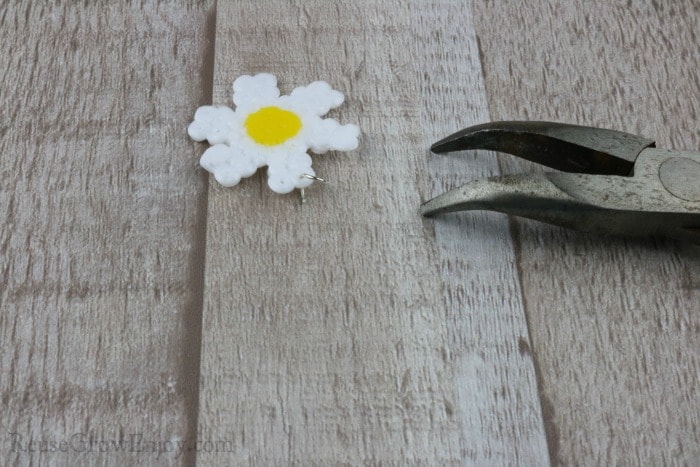 Open a jump ring and slide it through that open hole and pinch closed. Now open the other jump ring and run it through the first jump ring. Slide the end of the hook on the ring and then pinch it closed.
Repeat the steps to make the second earring and you are done. Keep for yourself or give them as a gift.