If you have some old clothing or scrap fabric kicking around, this is such a cute way to reuse it. I am going to show you how to make this DIY reused fabric wreath.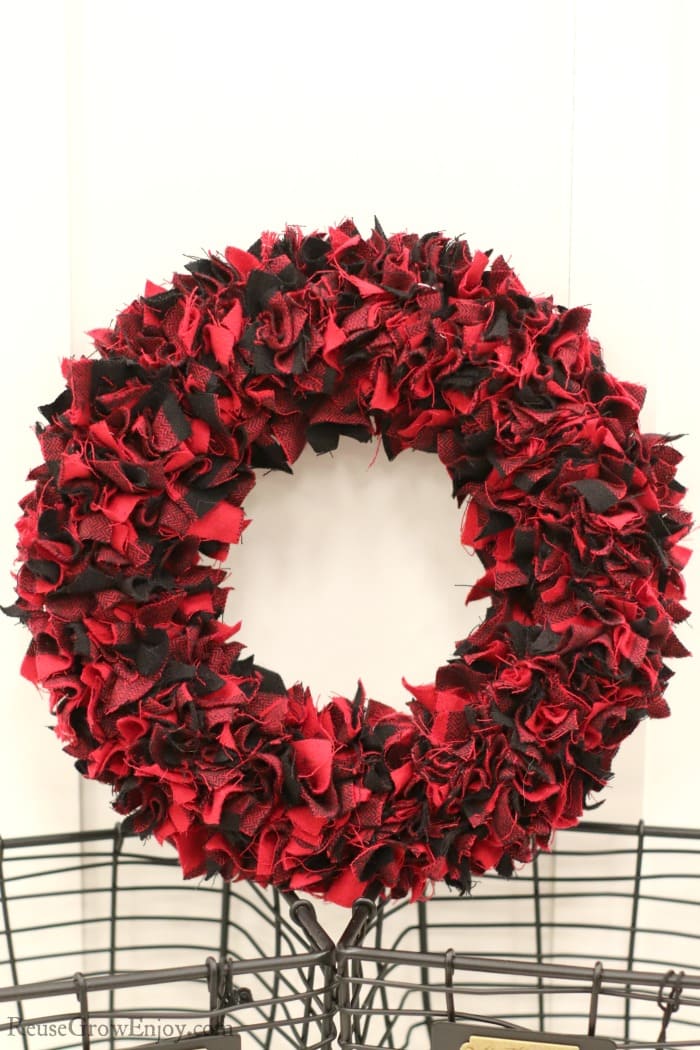 DIY Reused Fabric Wreath
This wreath is super easy to make. It makes for a great craft project for the kids too. You can whip up this DIY reused fabric wreath in no time at all.
We made this one as a ten-inch wreath. You could make it in any size you want, you will just need more fabric if making a large one.
If you like this idea to reuse fabric, here are a few other ideas to check out.
Supplies Needed:
10" Styrofoam Wreath Ring or size of choice
Scissors or rotary cutter
1/2 yard scrap fabric. Used buffalo plaid flannel
Glue Gun or Floral pins (optional)
Ribbon or String (optional)
Wooden chopstick (or similar item)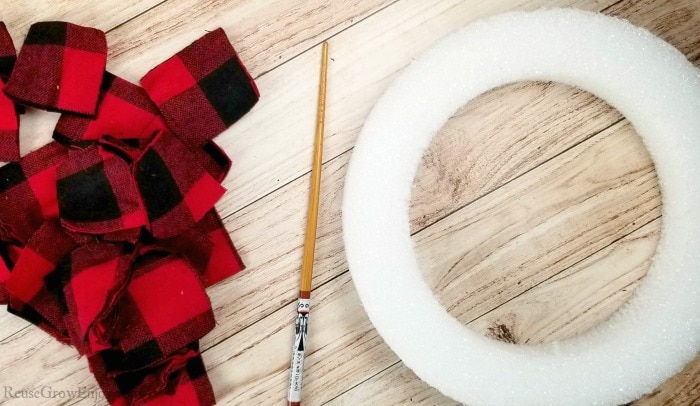 How To Make This Easy Wreath:
You want to start by cutting the fabric into 2-inch squares. It is ok if they are not all perfectly the same size. You will not notice when they are all on the wreath.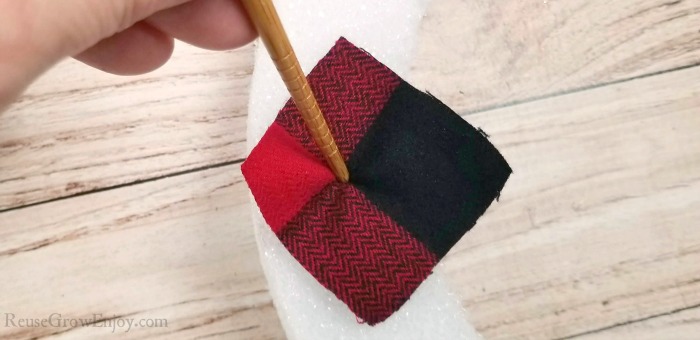 Next, using the pointed end of the stick, place it into the middle of a fabric square then push it into the foam wreath.
You need to push it in about 1/3 of the way in making sure not to push it in too far. If you push it too far you will not get the fulness you want and it will also weaken the form too much.
But if you don't push it in enough, it will not hold the pieces and they will fall out. After a few, you will get into the rhythm and will be able to "feel" the right depth to push the fabric in.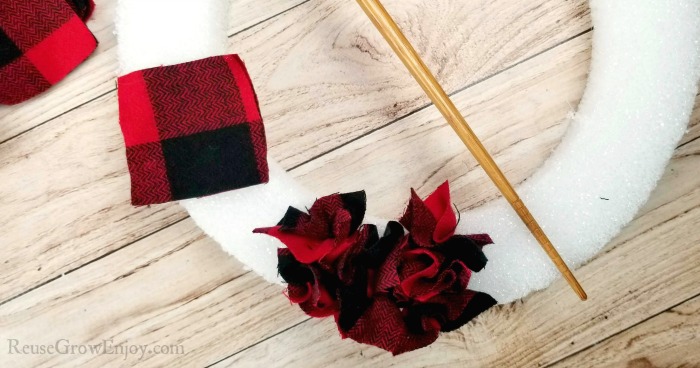 You do not have to put the fabric on the backside of the wreath. Just keep adding to the front and sides. Keep repeating that motion until the wreath is filled.
Now, this last step is optional. If you will just be laying the wreath on a shelf or table you do not have to add a hanger.
However, if you need to hang it on a door or wall you do. But don't worry it is easy to add.
Simply cut a piece of the ribbon or string. Make a small loop with it and tie it in a knot. Then attach it to the back top of the wreath with either your glue gun or floral pin.
That is it! You now have a cute new reused fabric wreath to display!