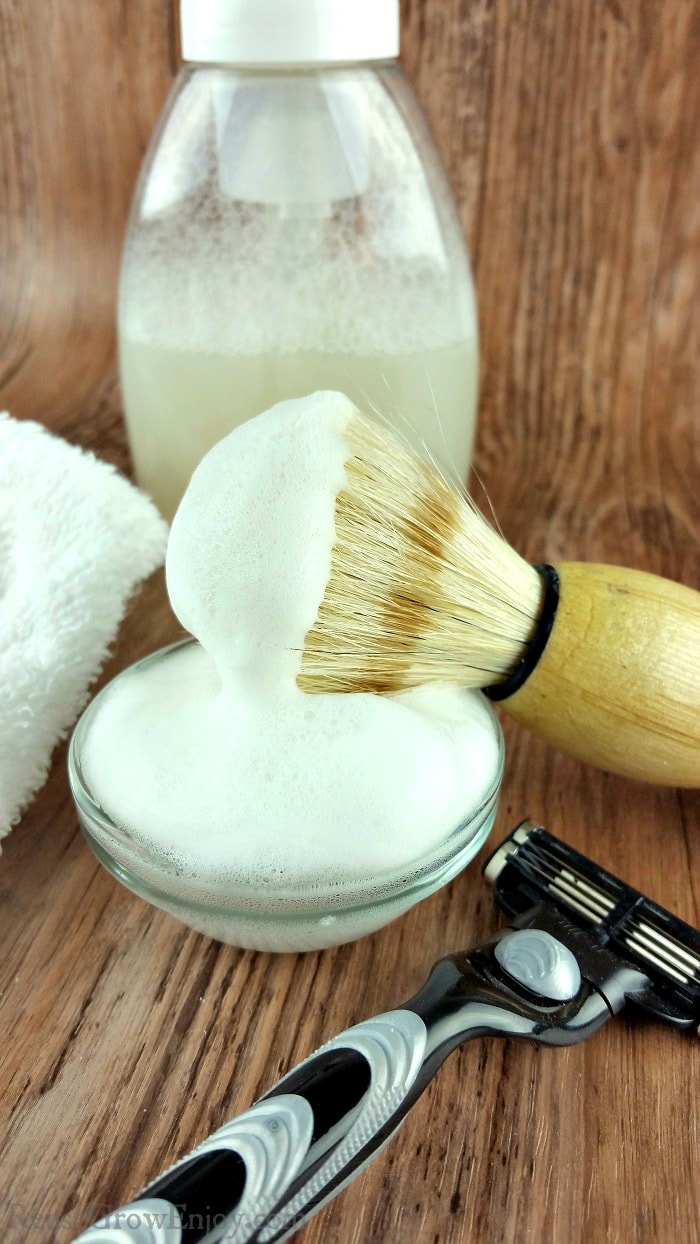 DIY Shaving Cream – For Men or Women
Are you trying to cut down on personal care products that are toxic and have lots of extra chemicals added in? That is on area in the house most do not think to check for chemicals and you would be shocked to find out what is really in some of the stuff we put on our bodies. Anyways, I am going to show you how to make DIY shaving cream.
This DIY shaving cream works for both men and women. You can either leave it as fragrance-free or add a few drops of your favorite essential oils such as rose or lavender. Or if using it for men, you may want to add a few drops of Sandalwood, Frankincense or Cedarwood.
You will need a foaming soap dispenser for your shaving cream. You can either rinse out one that you may have from your last bottle of soap, or you can buy them pretty cheap here.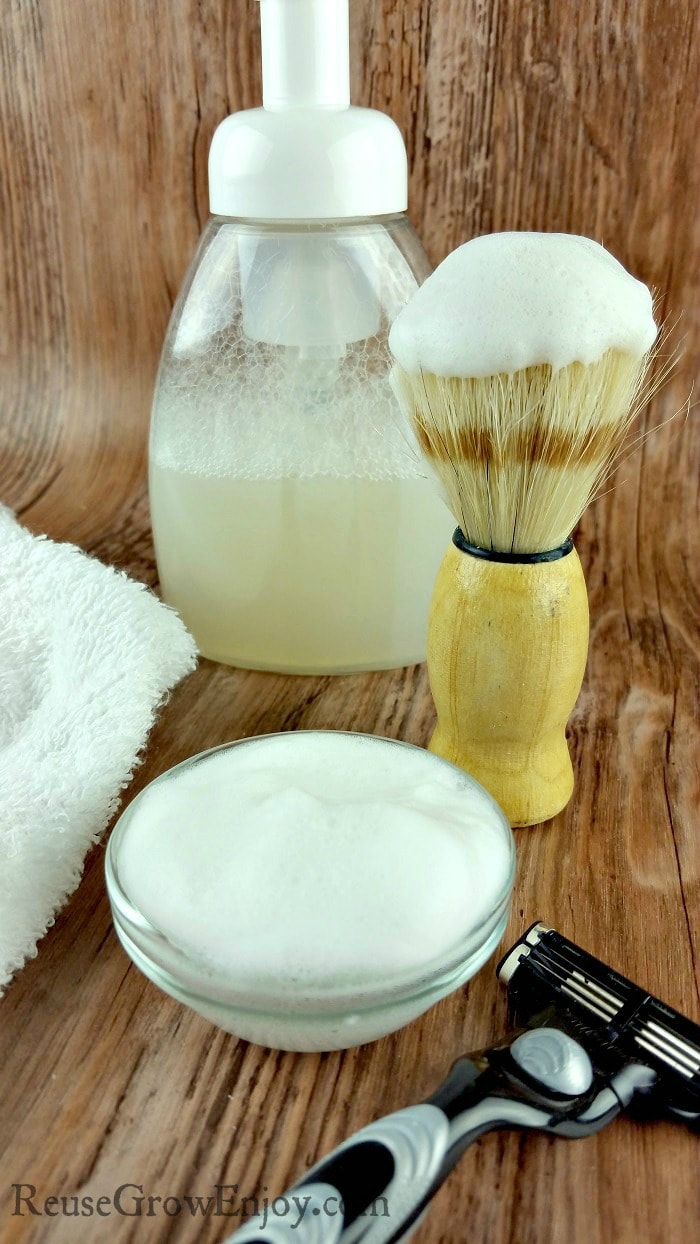 DIY Shaving Cream Supplies:
To make this homemade shaving cream it is really pretty simple. All you need to do is add all of your ingredients listed above into your foaming soap dispenser. Then put the top on and give it a little shake to mix everything together.
Now you have a bottle of foaming shaving cream for whenever you need it. Keep it by the bathroom sink or in the tub or shower and you are ready to go.
This looks like it does not make a lot, but you would be surprised how long it really lasts. That amount of liquid lasts a few months (depending on your shaving habits) when you use a foam dispenser.
If you liked this DIY, here are a few others to check out.