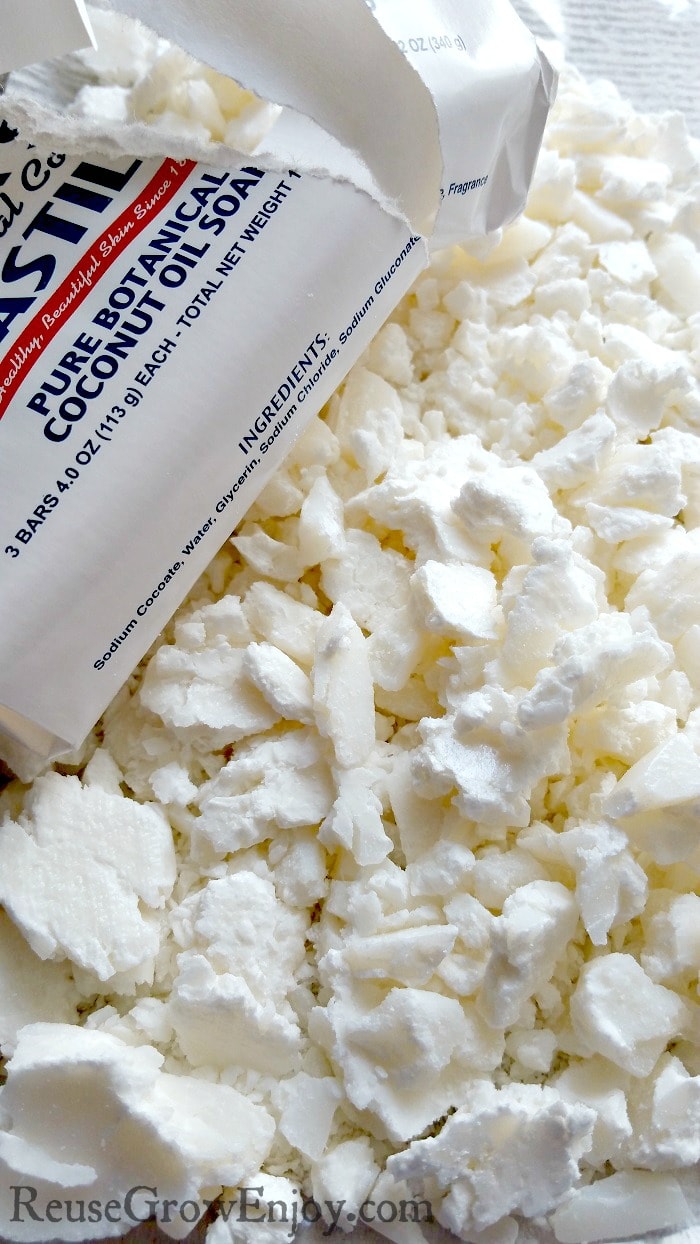 How To Make Liquid Castile Soap From A Bar
Do you use liquid castile soap? It is such a great soap to use when you are looking for a more natural option that is not full of extra toxic additives. But it can be a little higher to buy than other soaps.
While you can make your own liquid castile soap from scratch really cheap, it takes a very long time to do. More time then I have to sit and stir soap lol. So I was looking for other cheaper options so that I can still use the soap and stay on a budget.
So I wanted to try and make liquid castile soap from a bar. It turned out amazing! Not to hard to do either and it is so much cheaper than pre-made! I was able to make mine for around $0.14 per ounce (depending on the price you find bars for.) by doing it this way. So I guess I know how I will be making it from now on!
Liquid Soap From Bar Supplies:
The first thing you want to do is get a heat safe container that will hold about 3 cups. A large canning jar or better yet a large glass measuring cup work well.
Now remove your soap from the wrapper. You need to chop it into small pieces. The smaller the better and faster they will dissolve. You can either use a sharp knife or a grater to do this.
Heat 1 cup of your water in the microwave until it is boiling. Takes about a minute or a little more depending on your microwave.
Put your soap pieces into your heat safe container and then pour the boiling water over it. Allow to sit for a few minutes and then give it a stir.
After about 20 min have passed, heat the other cup of water to boiling and then pour it into the mixture. Let it sit for a few minutes and then stir every now and again. When all the soap is fully mixed and no more little pieces are in there, it is ready.
If you do not chop your soap small enough it may take a while before it is all mixed.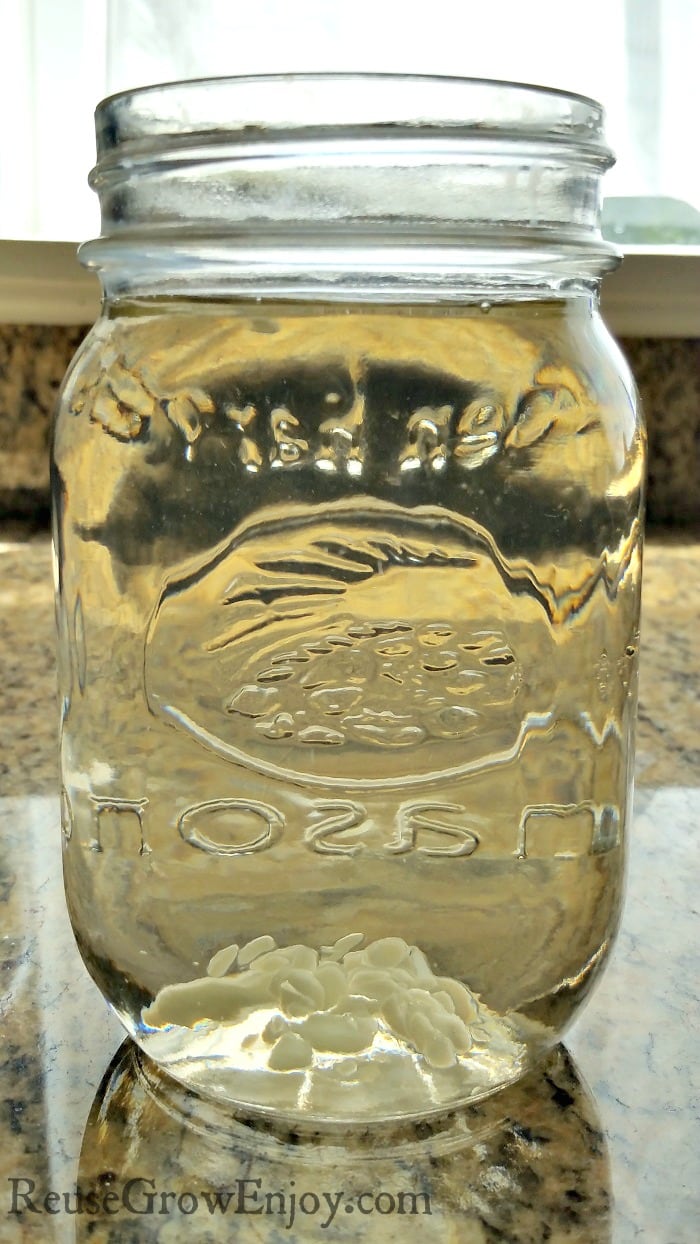 Storing The Soap:
After it is fully mixed and has completely cooled, you can pour it into a container to store. This can be anything from a clean reuse wine bottle, glass jar, soda bottle or dispenser. Just be sure that ever it is there is a lid to seal it from any bugs or anything getting in it.
If you liked this post, here are some others to check out.