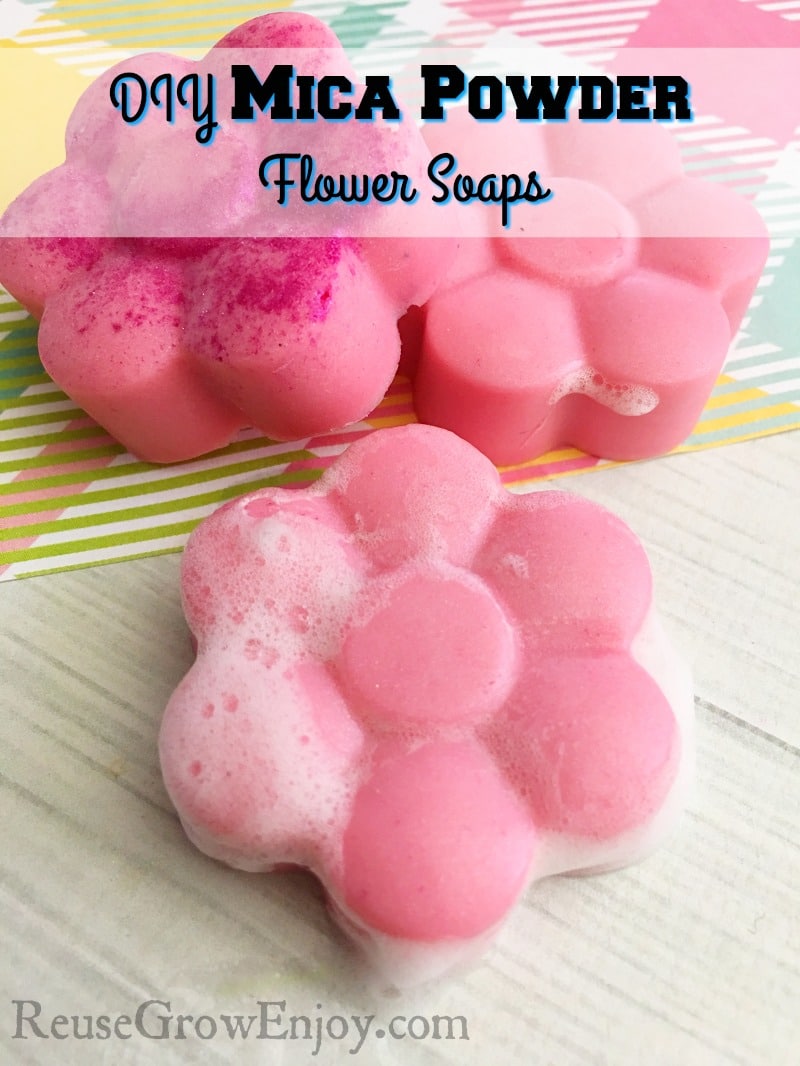 Mica Powder Soap Making
Do you like making your own soaps? Have you ever tried mica powder soap making? It is a way to color your soaps. Below, I will show you how to make these pink mica flower soaps.
These are a great way to add a splash of spring and color to your bathroom. They also make great gifts.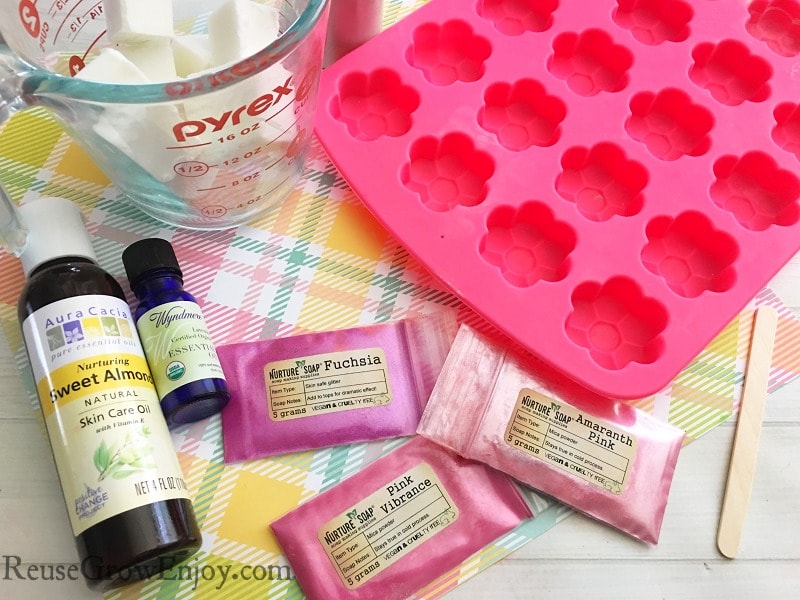 Mica Powder Soap Supplies:
Note: Mica Powders will stain so make sure you lay newspaper down before using.
While mica is natural, it still is colored in a lab. If you are looking for a 100% natural option for coloring your soap, you can color with natural clay powders. You will not get the glitter look unless you also just add natural mica that is not colored in with the clay.
Directions:
First, you want to melt about 8-10 ice cube sized blocks of soaps in the microwave. You can do this by putting them in a glass measuring cup. You need one cup of melted soap. So you may want to start with 8 and add in a block at a time until you get to a cup.
After completely melted, now you can mix in sweet almond oil and the essential oil.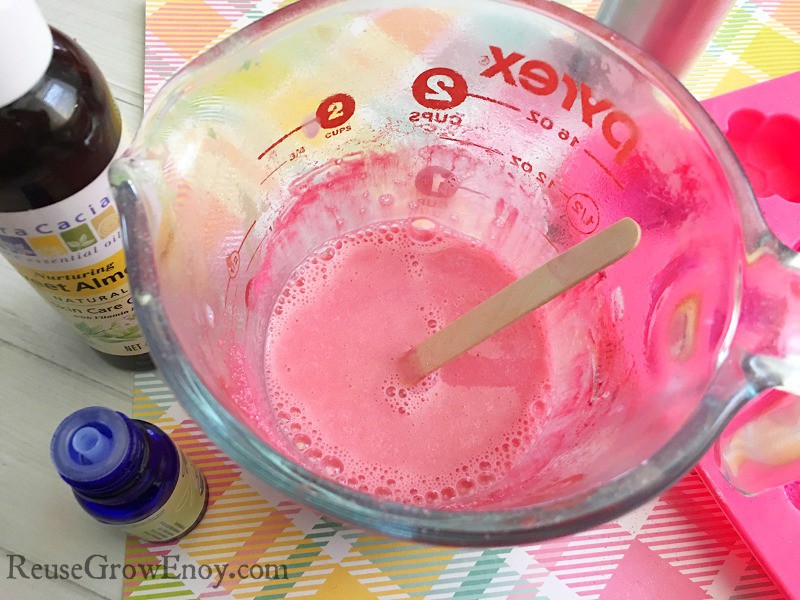 Next, mix in your mica powder and mix with a craft stick until the mica powder is completely dissolved.
Add a small amount of the mica body safe glitter into the bottom of each flower mold. Or you can do some with and some without the glitter like I did.
Then you want to carefully pour the melted soap mixture into your flower molds.
Now put them in the freezer for 15-20 minutes. Then remove from freezer and carefully remove each flower from the molds. They should pop right out of you press up on the bottom of the mold.
If you do not have freezer space, you can allow them to harden on the table. It will just take longer.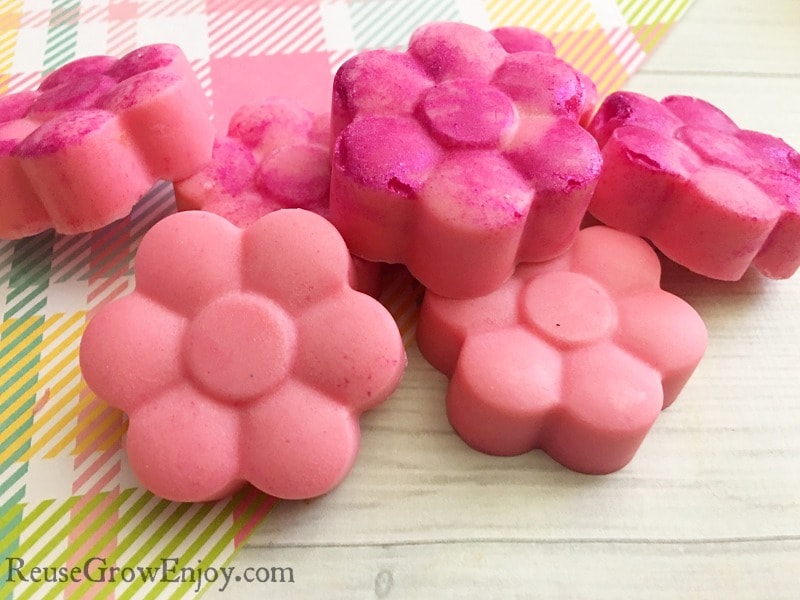 If you liked this DIY, here are a few others to check out.