When you are out and about water is not always available to wash your hands. So having a bottle of hand sanitizer with you is a good idea. I am going to show you how you can make your own at home.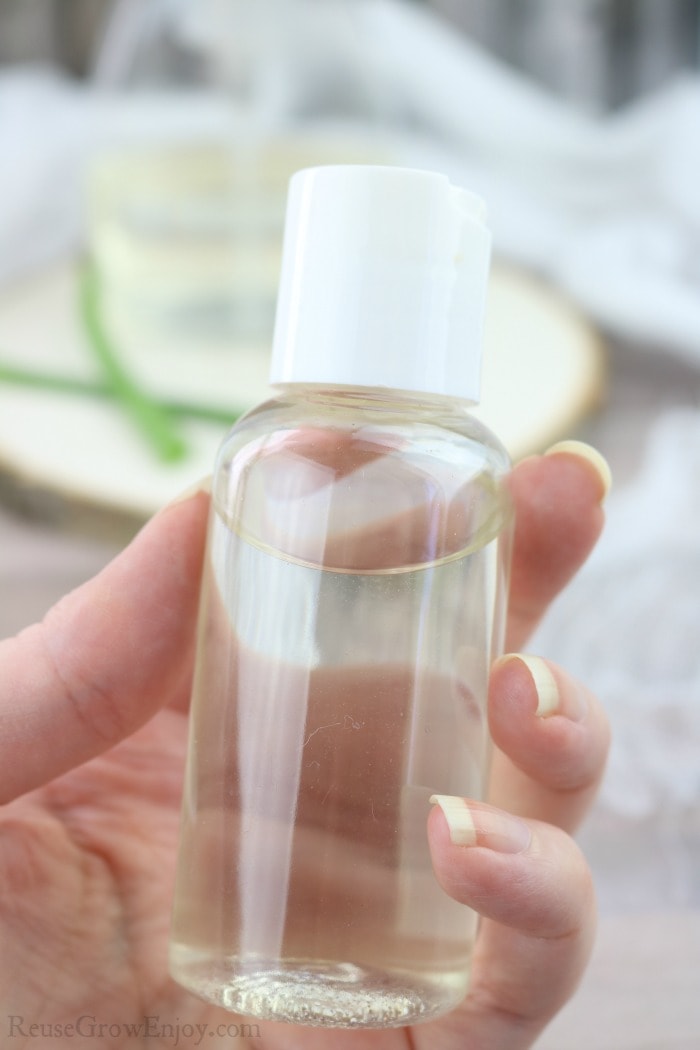 Easy DIY Hand Sanitizer
One of the best things about making DIY hand sanitizer is you can control what is added to it. With my family, we have to avoid fragrances.
Even some of the store-bought ones that say they do not have fragrances still have a harsh smell from the extra chemicals they add.
This easy DIY hand sanitizer pretty much smells like alcohol. It is, however, thinner than the store-bought ones.
That is because I did not use a thickener and used a more natural aloe vera gel.
You could, however, use the after sun aloe gel from the stores that is thicker and it would thicken it up a little more if you wanted.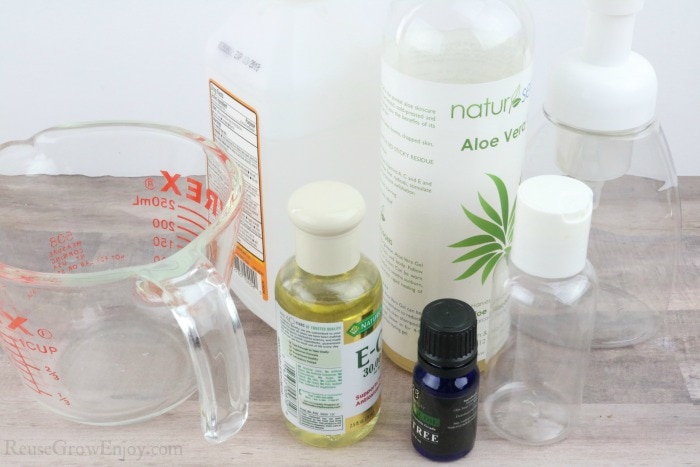 Supplies Needed:
One thing to note about the alcohol, it needs to be that high of a % because you are adding aloe to it. The mix needs to keep at least a 60% alcohol base to kill germs. So if you use a lower % Isopropyl Alcohol it will be too diluted.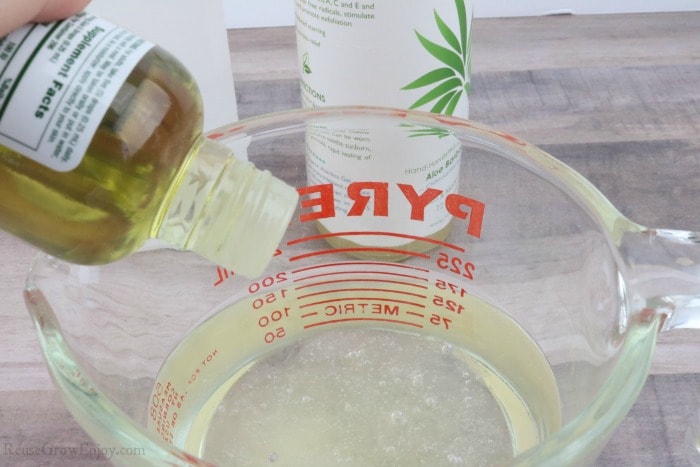 Mix all items together and stir well. I just mixed mine right in a glass pyrex measuring cup.
Then pour into a travel bottle or plastic pump.
The only pump I had on hand was a foaming pump and I did not want to buy another so I just used it. However, note that this does not foam even when using a foaming pump.
Here are a few other posts you may find helpful.