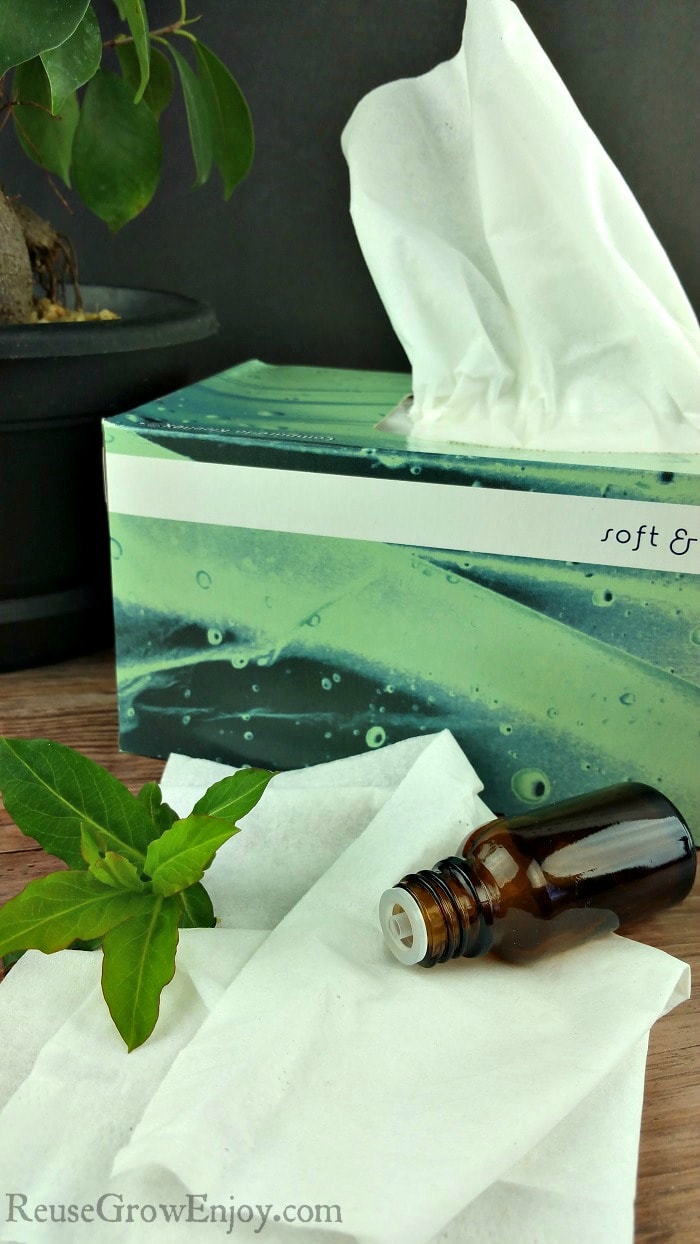 DIY Essential Oil Infused Tissues
Do you enjoy the smell of essential oils? Sometimes when you have a cold or need to relax smelling essential oils can be so helpful. Like if you have a cold, eucalyptus is known to help open you up for easier breathing. That is when essential oil infused tissues can be handy to have around.
There is no need to buy specially scented tissues to enjoy these benefits, you can simply make them at home. It is super easy to do too!
All you need is a box of tissues and the essential oil you want them to smell like. You can also use a cotton ball to add the scent of the oils, but I have found a tissue works just as well.
Essential Oil Infused Tissues Supplies:
Box Of Tissues
Favorite Essential Oil
Glue Or Tape
Directions:
Pull one tissue out of the box and fold it into a square. Then put a few drops (like 5-6 drops) on the folded tissue. If you do not want to use a tissue you can put the drops on a cotton ball.
Now carefully open one end of the tissue box (or the bottom if it is one of the cube boxes). Place the essential oil infused tissues flat on the end of all the other tissues. Then fold the box back closed and glue or tape the flaps together. Allow to sit for a day or so before using. This will give it time for all the other tissues to get infused with the essential oil.
Which essential oil will you choose? If you are using for a cold try eucalyptus or tei fu. Looking for a relaxing sent? Try using lavender essential oil.
If you like this essential oil post, here are a few others to check out.