Fall is all about color and for most of us, that means the addition of mums to our homes. If you are not sure how to care for mums or select them, this post is full of info you will find helpful.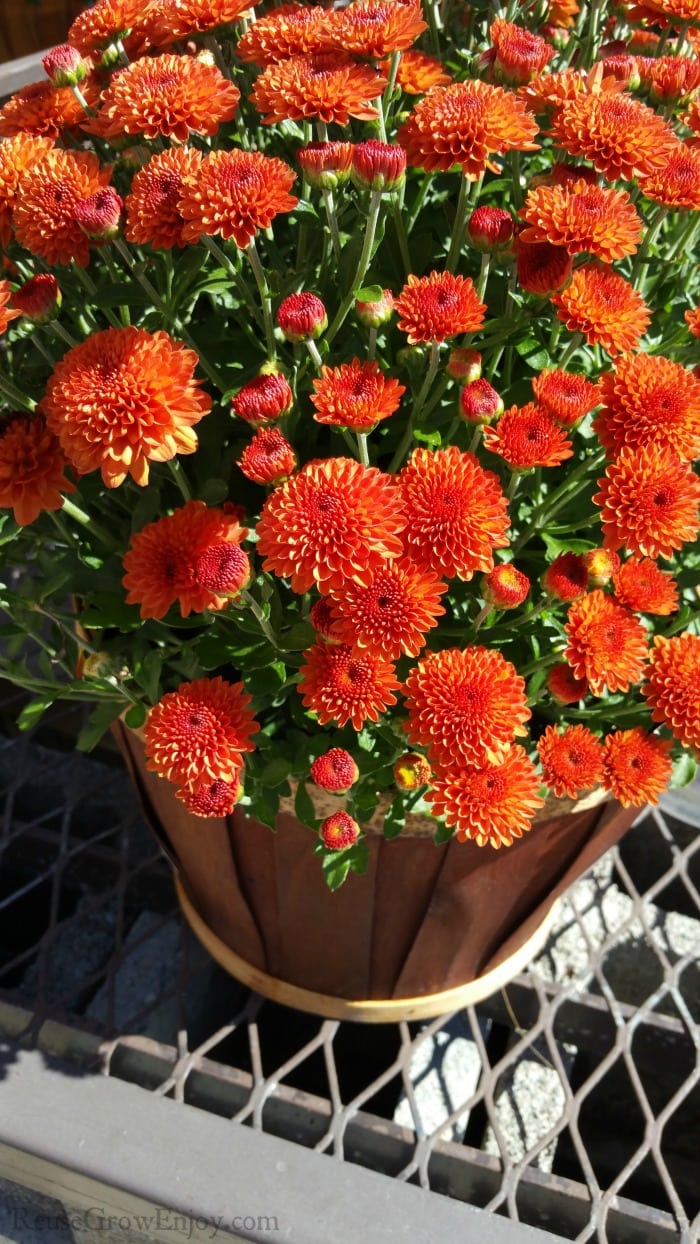 How To Care For Mums
Mums come in a few different colors and can also have different names. The most common of the Chrysanthemums can be called garden mums, hardy mums or fall mums.
While there are other types these work best for those fall colors.
Mums are perennial meaning they come bake each year. They normally bloom in fall and early winter and bloom for about 4-6 weeks.
It is imperative you know how to care for mums in order to achieve the best possible bloom in fall.
Fortunately, there are numerous steps you can follow in order for your Chrysanthemum to blossom, from buying your plants to the initial planting stage and throughout their growth.
Buy Mums Without Opened Flowers
If you have a choice, buy mums that have not opened out yet as opposed to ones that have already bloomed.
If you buy when the buds have already opened out the flower might be near the end of its shelf life.
It is impossible for you to know how well the Chrysanthemum was cared for before you owned it. Let's be honest, the care we give mums determines how well they last so it is crucial!
Sunlight is Crucial But Do Not Overdo It
All plants need sunlight to process nutrients and to flower, but too much is not good. Aim for between 6-8 hours daily.
It is a good idea to set potted plants on a window sill where they can get access to sunlight. Or on nice days you can even move them outdoors.
If your mums get more sun than this, it is important to ensure there is enough moisture in the soil to keep them from wilting.
Avoid Extremes of Temperature
High temperatures during summer can be detrimental to your mums. Dry wilted plants with no blooms will be the result.
Frost is a no go also, so if you want to plant outdoors make sure you do when the temperature is moderate and any sign of frost is long gone. So late spring is the best time to plant if you are having outdoor mums.
I guess this is why I prefer potted mums as I can control things a little more like being able to move them indoors when the threat of frost happens.
Keep an eye on the soil
As with caring for other vegetation, mums need moist soil too. You can place your finger in the soil and if it feels dry, make sure you water it.
Your soil type should be well-drained as they do not do well when setting in wet conditions.
Indeed outdoor mums need to be watered during spring as soon as they are planted but make sure they are not too moist.
During the Summer months especially if outdoors they will need to be watered every day. During the fall they should be watered a few times a week.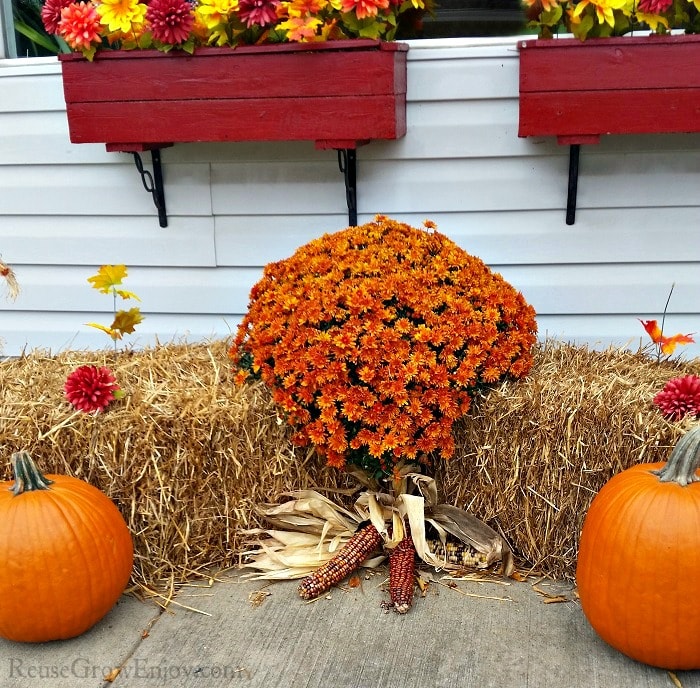 Fertilize at the right time
Rich soil is full of nutrients and goodness to help us nurture mums. The fertilizer you use depends on the time of the year.
A healthy dose of nitrogen and potassium is essential before flowering. This is also a great way to use worm composting if you have a worm bin.
Trim Tips To Keep them at 4-5 inches
Mums stems can grow very long, when they get over 6 inches long you want to trim at least one inch of the tip to keep them in tip-top condition.
The best time to do this is in early spring before they start growing again.
Keep Aphids Away
Fortunately, mums are one of those flowers that are not affected by many pests except aphids which are easily kept away.
The cheapest easiest way is to spray your plant leaves with light soapy water.
If you need more info on treating for aphids, be sure to check out my post on How To Get Rid Of Aphids Naturally.
Care After Fall
During Winter after the blooming season trim plant leaves and remove wilted flowers. Replant in a bigger pot every few years due to root growth and to prevent overcrowding.
If your mums are outdoors split the roots every few years during the spring months. When you divide them up it encourages the best blooms. If you care for your mums well they will last much longer.
Here are a few other posts you may find helpful.