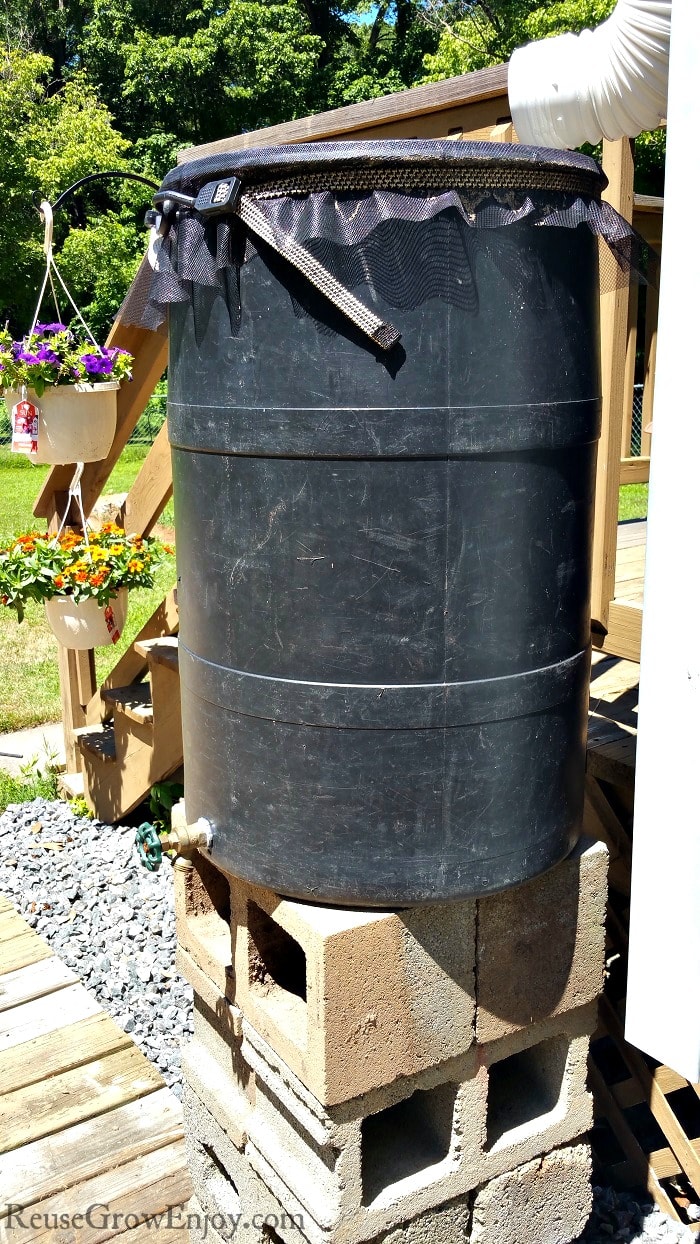 How To Mosquito Proof A Rain Barrel
Do you have a rain barrel that you use to water your plants? If you bought one of the pre-made pretty ones like this one, you don't have to worry about mosquitoes. However if you are like me and made your own from reusing a plastic barrel, you will want to know this handy little tip. I am going to show you how to mosquito proof a rain barrel.
This is such a simple and very fast way to fix such a huge issue with those nasty little pests. Plus it is great for the tight budgets as it only a few dollars to do.
Supplies Needed:
Scissors
Bungee Starp (flat ones work best)
Lay the screen over the top of the barrel and get an idea of how big of a piece you need to cut. You want to cut a piece large enough to not only cover the top but to also drape over the sides a little. Like maybe have it hang over by about an inch to two inches.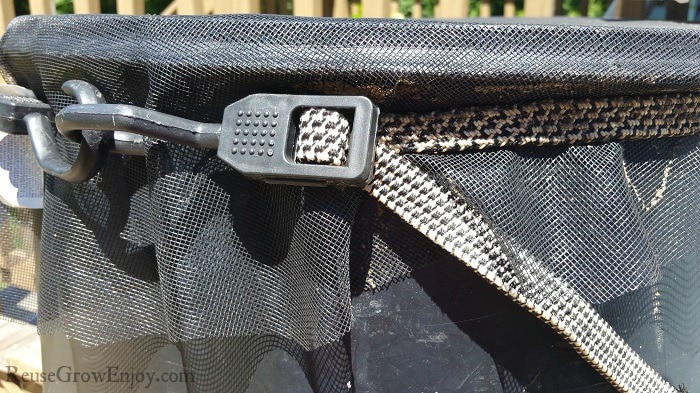 Next, simply hold it in place on the top of the barrel by putting a bungee around it and making sure that you tighten it down.  That is it! It's that easy!
There is one thing you do need to do when it rains or if you fill your barrel. You need to make sure the water never touches the screen. If it does and you leave it like that, the mosquitoes will lay their larva in the water and will still become mosquitoes. They will not be able to get out of the barrel when they become mosquitoes, but it will make your water nasty.
Now if you have your barrel in a shaded area, another option is to add goldfish. That way you don't have to even put a screen on it. The fish eat the mosquito larva before they become mosquitoes taking care of the issue for us. However, DO NOT put fish in your barrel if it is in the sun as it will get too hot and kill the fish.
If you found this helpful, here are some other posts to check out.