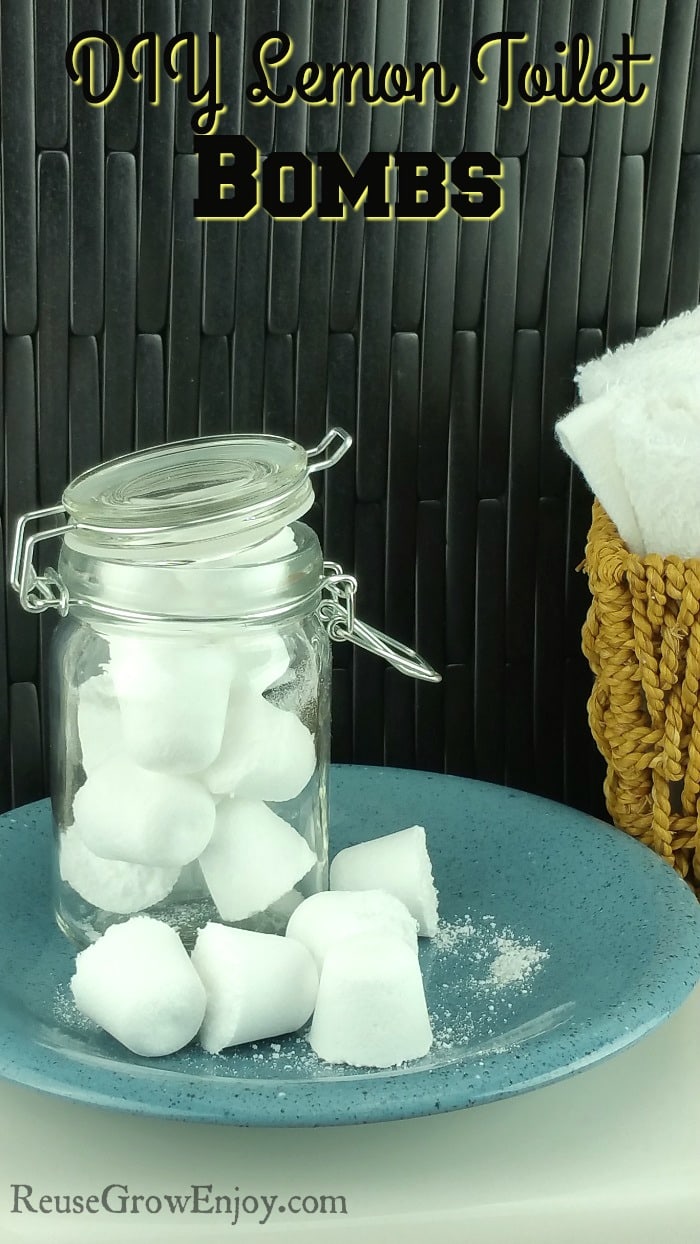 Lemon DIY Toilet Bombs
If you are anything like me, one of the last things you like to clean is the toilet. Am I right!?? Well, when you have good cleaning products, it can make the job much easier. But most of the products in the cleaning aisle are packed with chemicals that you may not want to put in your home. That is when it comes in handy to make your own cleaning products such as these lemon DIY toilet bombs! Not only to they help make cleaning the toilet a little easier, they have the lovely fresh clean scent of lemon.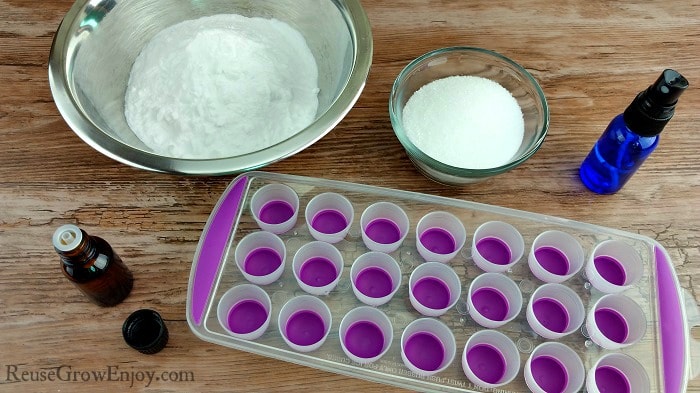 To make these lemon DIY toilet bombs, you will only need a handful of supplies. Chances are you already have at least half the items needed. First off you will need baking soda. It is used to help neutralize odors and it is also abrasive to help do the heavy cleaning. Next, you will need citric acid. Don't let the word acid worry you. This is all natural and is in many foods. It is used to help dissolve stains with its fizzy action. You will also need lemon essential oil. I like lemon oil for this because it also helps break things down when cleaning and it also has that lovely clean smell. However, you could use any oil of your choosing. Other than that, the only other things needed is a little water, mixing bowl, small spray bottle, and a mold.
How many this recipe will make, depends on how big of a mold you use. With mine, I used a large gumdrop-shaped mold. It made just under two trays full. So about 38 toilet bombs.
Supplies:

Directions:
The first thing you want to do is add your baking soda and critic acid to the mixing bowl. Use the fork or whisk to mix it together well.
Next, mix your essential oil and water together in the spray bottle.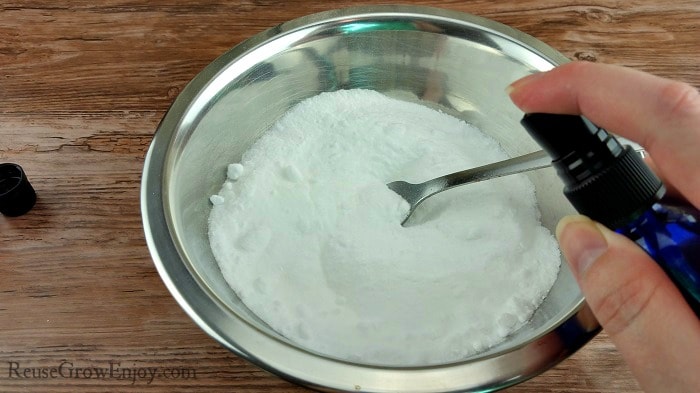 Using the spray bottle, slowly start adding spray by spray to the baking soda mixture. When I say slow, I mean like a few sprays at a time and then mix in with the fork or whisk. If you add too much liquid at a time, it will make the citric acid fizz and we want to save that fizzing power for the cleaning. That is also why I like to use a small spray bottle because it helps to add it more even and slower than just dumping it in. Keep slowly adding until the mixture is moist enough so that it just starts to clump when you squeeze it in your hand. It will not be overly wet, just slightly damp.
After it is moist enough to start to clump, dump it or spoon it into your mold. Then using your hand, pack it in. Be sure to get each bomb packed tight. If you do not pack tight, you will run into issues with them falling apart when you remove them from the mold.
After you have it all packed in, allow it to dry for about 8 to 10 hours. When they are fully dry, you can remove them from the mold and place in an airtight container.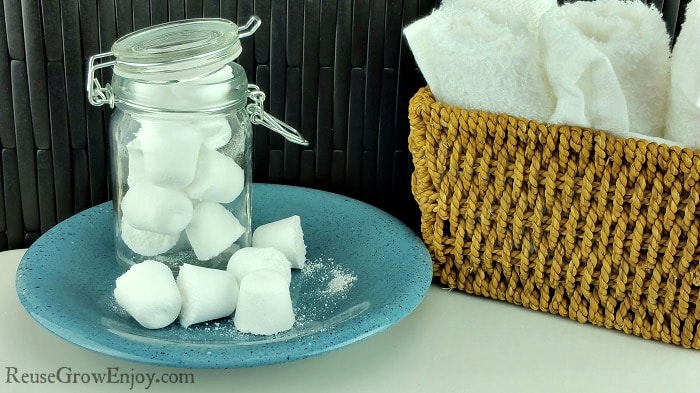 When you need a bathroom freshen up or to clean the toilet, simply drop one of these DIY toilet bombs in the bowl and watch it get to work!
If you liked this post, here are a few others you may want to check out.