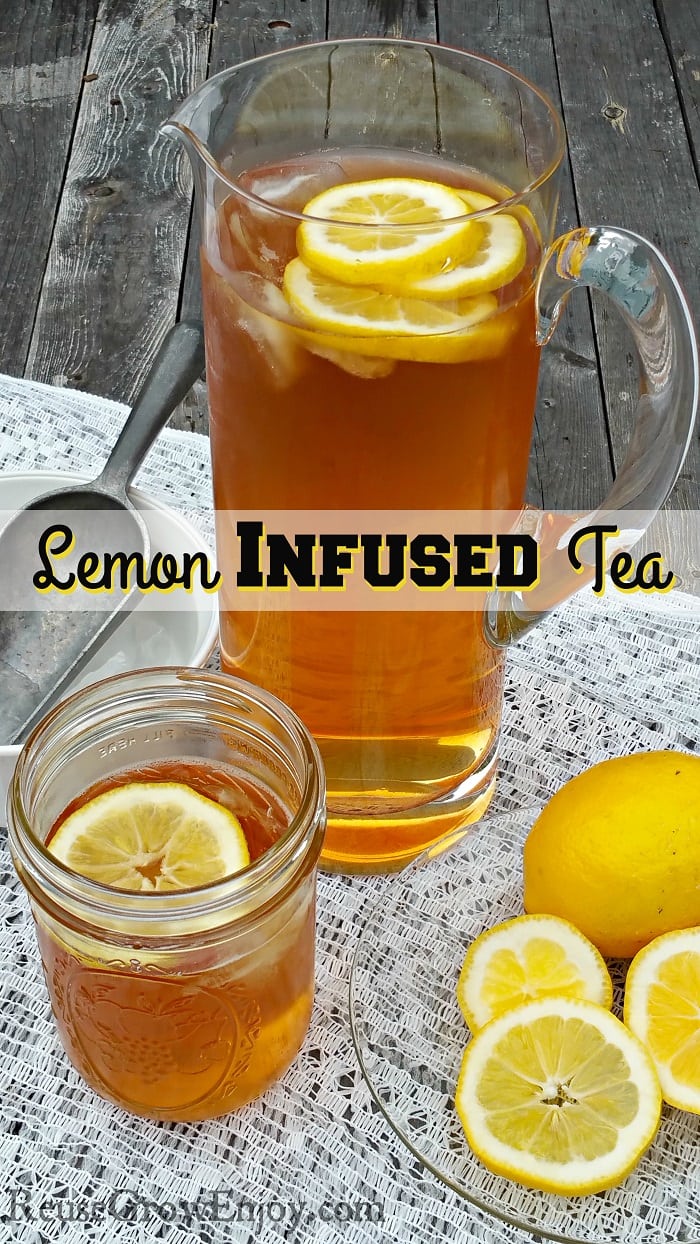 Lemon Infused Tea
In the summer other than water, tea is one of the best drinks to cool me off. But sometimes it gets a little boring and I have to change it up. One if the best ways I have found to do that is to drink lemon infused tea. There are many other infused tea recipes to try, this is just one of my household favorites.
Just like my recipe for infused water that I posted, making infused tea is pretty easy. So easy that anyone can make it. No need to have great kitchen skills with this one. You will be relaxing and cooling off with a tall glass of ice cold lemon infused tea in just a matter of minutes.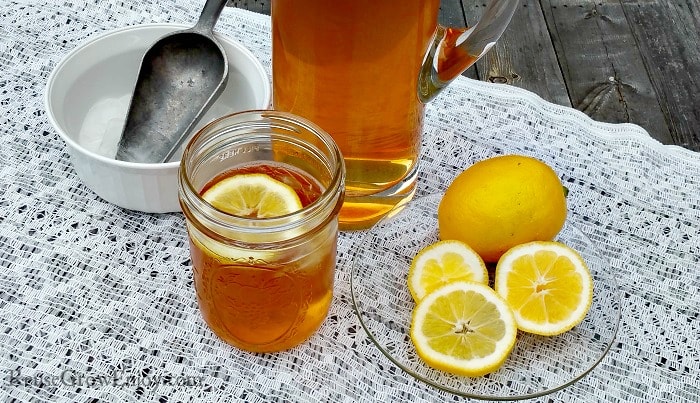 One thing to note about this recipe is I do not use sugar. I like my tea unsweet and it really is more healthy for you then having a ton of sugar. However if you are someone that has to have it sweet, simply add your sugar into the hot water after you remove the tea bags. Then mix around to be sure it is fully dissolved. After you have mixed, you can then add that mix to the pitcher of water.
The only special tool you may need to make this is a hand juicer / reamer. You can squeeze by hand if you do not have one, it just makes it a little easier.
If you enjoyed this recipe for lemon infused tea, you may also want to check out these posts,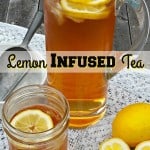 Lemon Infused Tea
Ingredients
2

Fresh Lemons

2

Quarts

Fresh Water

4

Tea Bags

I UseLipton Tea

Ice
Instructions
First, start with one lemon at room temperature.

In a small pot bring 1/4 cup of water to boil.

Then place the tea bags in the boiling water dunking them a few times.

Remove water from heat and allow the tea bags to set for 2 minutes.

Pour the rest of the water to the pitcher.

Now remove the tea bags from hot water.

Pour the tea water mix into the pitcher.

Slice the other lemon into thin slices and toss into the mix.

Allow to relax for five minutes.

Add ice and serve.