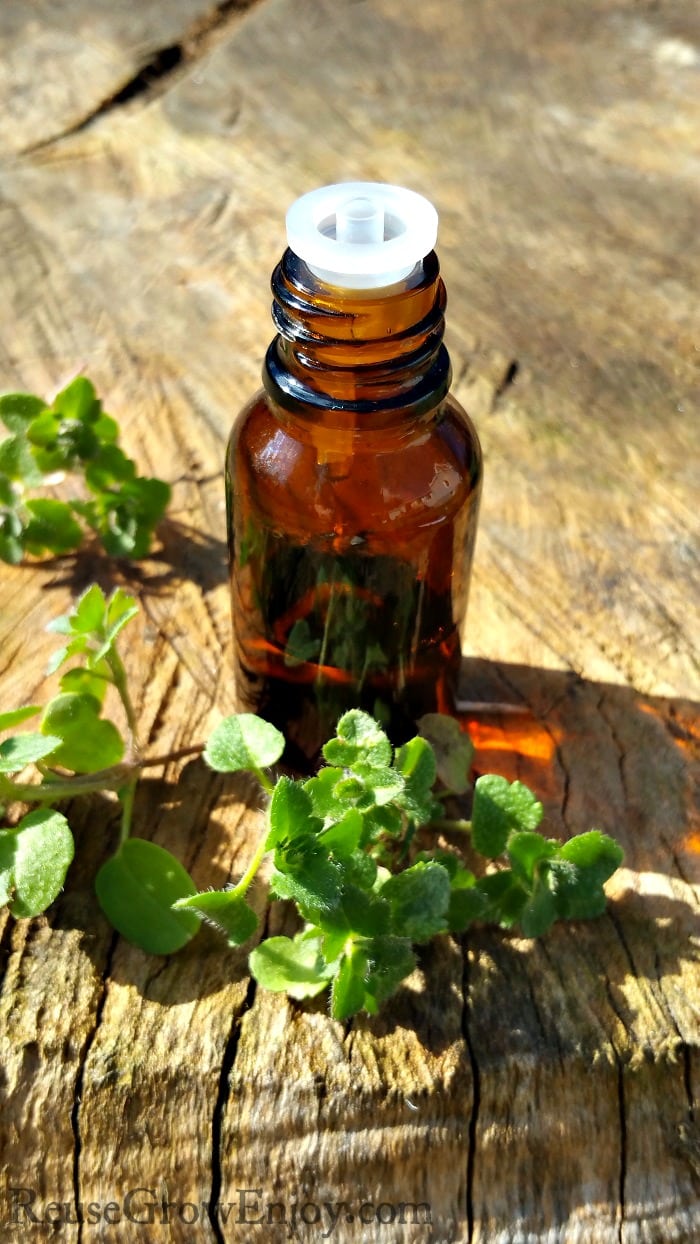 Marjoram Essential Oil – What It Is & Ways To Use It
There are many wonderful essential oils that we have available to us and they all have their own unique benefits. Marjoram essential oil is one that has a great variety of benefits and uses and is a truly valuable oil that should be kept on hand and utilized as much as possible.
Marjoram essential oil was used in ancient times by the Greeks and Romans and known as the "happiness" oil. They referred to it as the "joy of the mountains" and also called it "Wintersweet".
It does, of course, have notoriety as being a cooking herb and for many culinary uses. In Germany, it is known as the "goose" herb because they use it for roasting with geese.
The oil itself comes from the process of steam distillation and is taken from the leaves of the plant. Its main constituents are Linalool and Terpinen-4-ol. It has many great properties: Vasodilator, antispasmodic, digestive stimulant, antibacterial, antifungal, hypotensive and stimulant. It is described as a calming, relaxing, connecting and pleasing oil.
One caution in using Marjoram essential oil that is given is in the first trimester of pregnancy to use sparingly. Also, when applying topically, it is best to use a carrier oil for sensitive skin, like fractionated coconut oil.
Practical Uses For Marjoram Essential Oil
So here are some practical uses for marjoram – Please note that most oils can be used topically, aromatically and internally, but you must know what type of oil you have. If it is not a pure oil and has any additives in it, like perfumes, it is considered toxic and not fit for these uses. The best way to be sure is to read the ingredients and see that all that is in the bottle is that plant.
When taken internally marjoram will help to support a healthy immune system, and nervous system, have a general calming effect and help support the cardiovascular system.
Headaches and Tension:
Massage onto the back of neck or temples for relief, and along the hairline. Combine with frankincense for this use for an even better result.
Anxiety Relief:
Inhale the oil from a diffuser or by adding a drop to the palms of the hands and rubbing them together, then cupping over the nose and mouth. Apply over the chest, back of the neck and bottoms of the feet.
Emotional Balance:
Inhaling marjoram will calm you and take you from feeling doubtful or afraid to sure and confident.
Arthritic Pain, Tendonitis or Carpal Tunnel Relief:
Apply topically right on to the area of pain as needed. Combine for this use for better results with peppermint, frankincense, and lemongrass.
Roller remedy recipe for pain relief: In a 10 ml. sized roller ball bottle, add the following drops of oils: 15 frankincense, 15 marjoram, 12 lemongrass, 12 peppermint. Then top off the rest of the bottle with fractionated coconut oil or your favorite carrier oil.
To use: Roll on to areas where pain or tension are. You can repeat as needed but do drink plenty of water.


Muscle Cramps or Sprains:
Massage over the area of pain and reapply as needed.
High Blood Pressure:
Apply topically over the chest and pulse points or combine with a pure lemongrass oil and take internally in a veggie capsule with a glass of water in daily routine.
Cough, Croup or Bronchitis:
Apply to chest, neck, and back. Add peppermint, eucalyptus and/ or cardamom as well for added relief.
Pancreatitis:
Apply a few drops over pancreas topically a few times per day.
General Pain Relief:
Marjoram essential oil can work internally to help relieve pain in the way an aspirin or pain reliever would. When taken with frankincense and lemongrass as well it works extremely well. Be sure to use only pure oils and drink plenty of water.
Skin Infections, Ringworm or Boils:
Apply topically to the area needed or take internally in a veggie capsule.
Digestive Issues, Colic, Constipation:
Take internally in a capsule or rub right over the abdomen and on the lower back.
To Calm for Naptime in a Child:
Apply to bottom of the feet prior to naptime.
In Cooking:
Replace the herb form of marjoram with the oil: do note that essential oils are 50 to 70 times more potent than the herb, so the best way to use them in cooking is to take a toothpick and stir in a little at a time so that you don't over-do it.
In Exercise Routine:
Apply topically to muscles before and/ or after a workout.
If you found this helpful, here are some other essential oil posts to check out.
Please note that I am not a medical professional and this post is not meant to replace your medications. As with any health treatment, be sure to consult your doctor before trying anything new.