Who says you can not have popsicles for breakfast?? Guess what, you can when you have recipes like this easy to make parfait breakfast popsicles!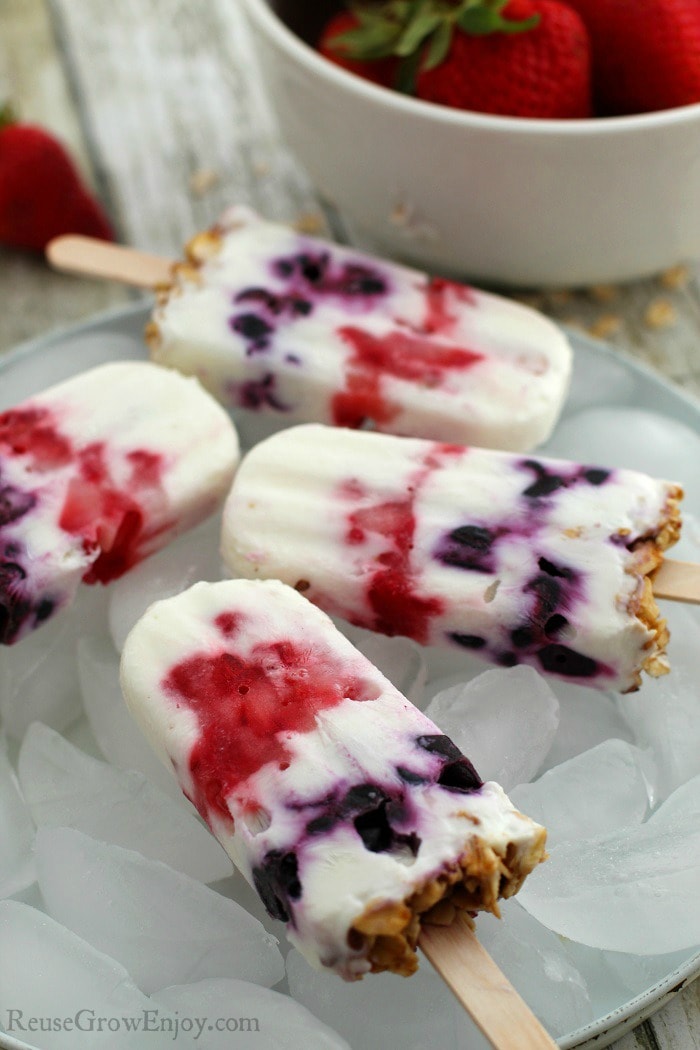 Parfait Breakfast Popsicles
If you are someone that stays busy, you know how it is when you have to grab something fast for breakfast when you are running out the door. Or when it is a super hot summer day and you just do not want a large hot breakfast. That is when it is handy to have recipes around for things like this parfait breakfast popsicles!
These are made using greek style yogurt, however, you could also make them with regular yogurt and it would work just fine.
These popsicles are best made in the wider style popsicle molds. It will make four popsicles, but you can easily double the recipe to make a larger batch.
If you are using a mold that does not have the capped ends with the stick, I would put these in a plastic bag after they are frozen. You can even use the reusable kind. That way they will stay fresher.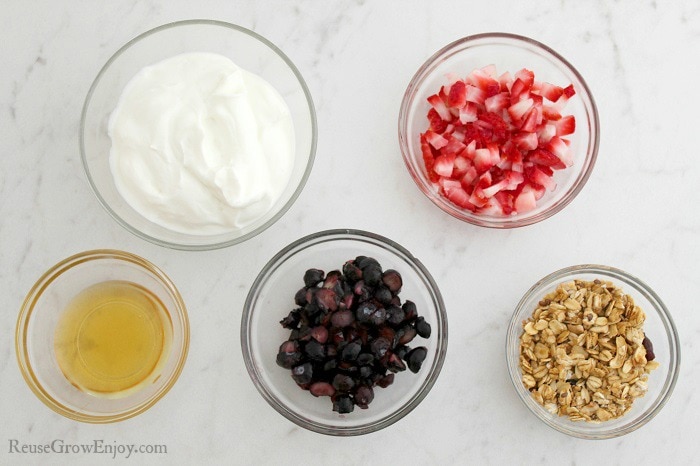 Gather everything you need to make these easy parfait breakfast popsicles!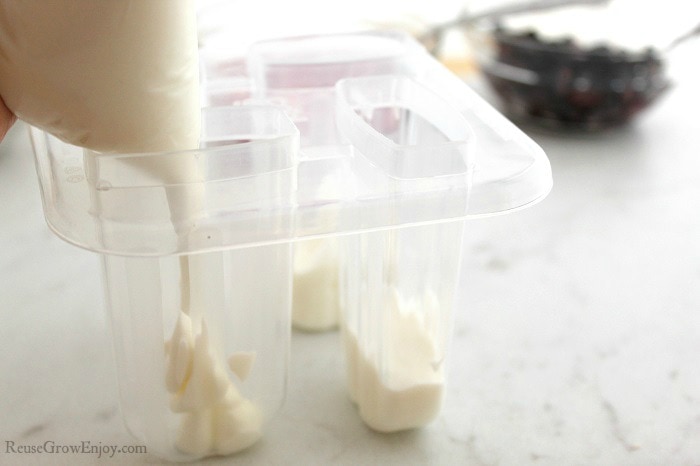 Start by putting a layer of your yogurt mixture in the molds first.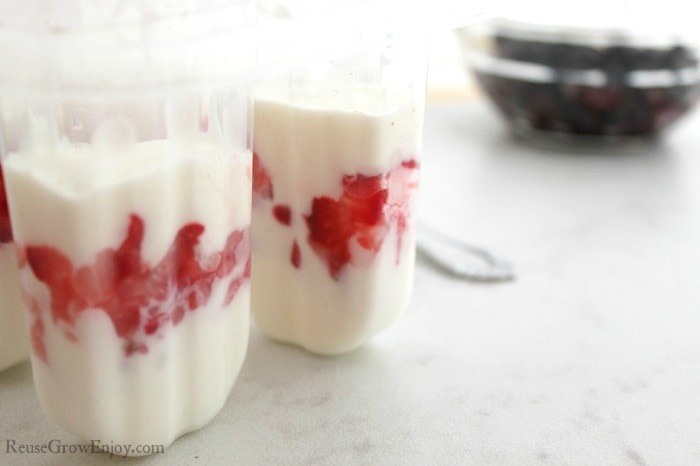 Then add a layer of barries followed by another layer of yogurt mixture.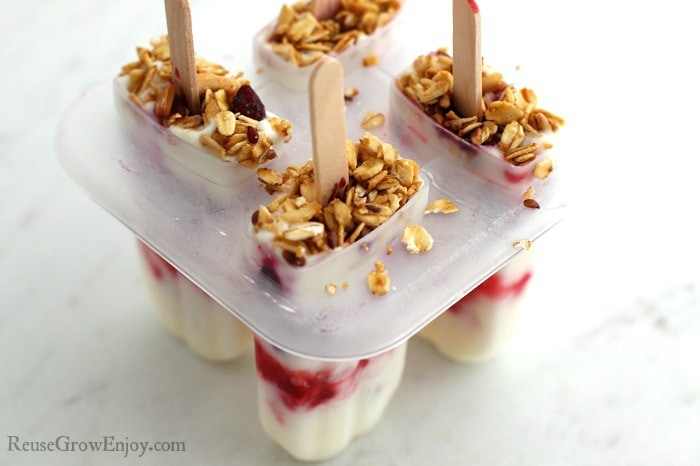 Now add a layer of blueberries followed by yogurt and topped with granola.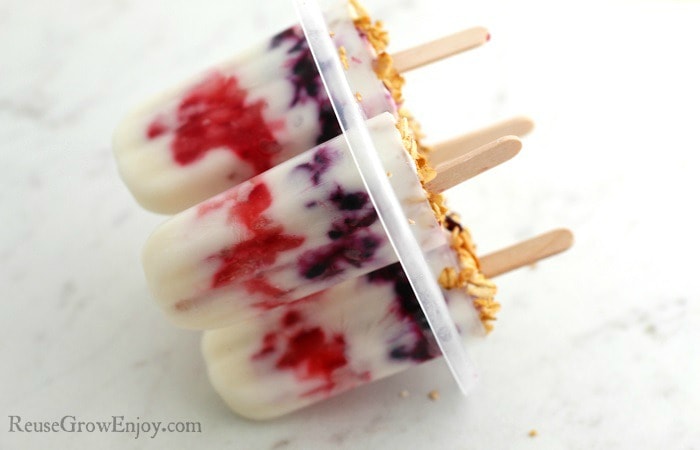 Place in freezer until fully frozen. Then pop out of the molds and enjoy!
If you liked this popsicle recipe, here are some others to try.
Parfait Breakfast Popsicles
Ever need to grab something for breakfast and run out the door? Maybe it is a hot day and you don't want a hot meal? Try these tasty and easy Parfait Breakfast Popsicles!
Ingredients
1/2

Cup

Fresh or Frozen Blueberries

1

Cup

Plain Greek Yogurt

1/2

Cup

Fresh or Frozen Strawberries

chopped

1/4

Cup

Granola

1 1/2

Tbsp

Honey
Instructions
In a small bowl, mix the honey and yogurt until well blended.

Now take that mixture and put it into a plastic storage bag and snip off one corner.

Next, simply squeeze a little of the yogurt into the bottom of each popsicle mold.

Now, with a spoon add a layer of chopped strawberries into each mold.

Continue layering adding another layer of yogurt, followed by blueberries, then yogurt again.

The last layer you need to sprinkle on a thin amount of granola to complete the pops.

Put the popsicles in the freezer for at least 6 hours or overnight. After the popsicles are frozen you can store them in a freezer bag to keep them fresh.