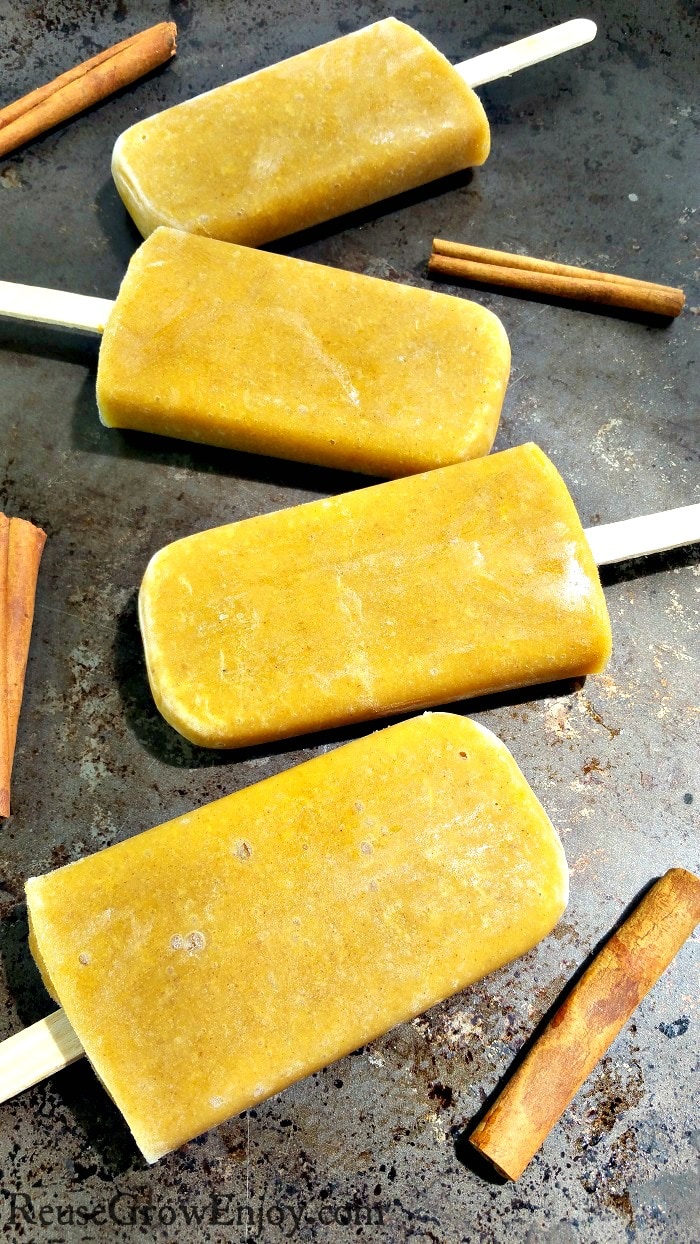 Healthy Pumpkin Pie Popsicle Recipe
Oh my! I think I have a new favorite popsicle flavor. This healthy pumpkin pie popsicle recipe is to die for! You will never know you are not eating a slice of pumpkin pie, it's that good! The kids will even go nuts over this one.
Not only does this popsicle taste amazing it is super healthy. It is dairy free, vegan, Paleo, egg free, gluten free, refined sugar-free and even low carb! I am sure you are reading that and going, yay I am sure it is taste free following all those diet rules, but I am telling you, it tastes like pie! Really you have to try it to see.
This recipe will make six larger popsicles. I used this mold here but I used wood sticks in the molds and not the ones that come with it. That was mostly because I had limited time to spend in the kitchen and did not want to spend it trying to find the pop sticks lol. Plus, the wood looks better in pictures!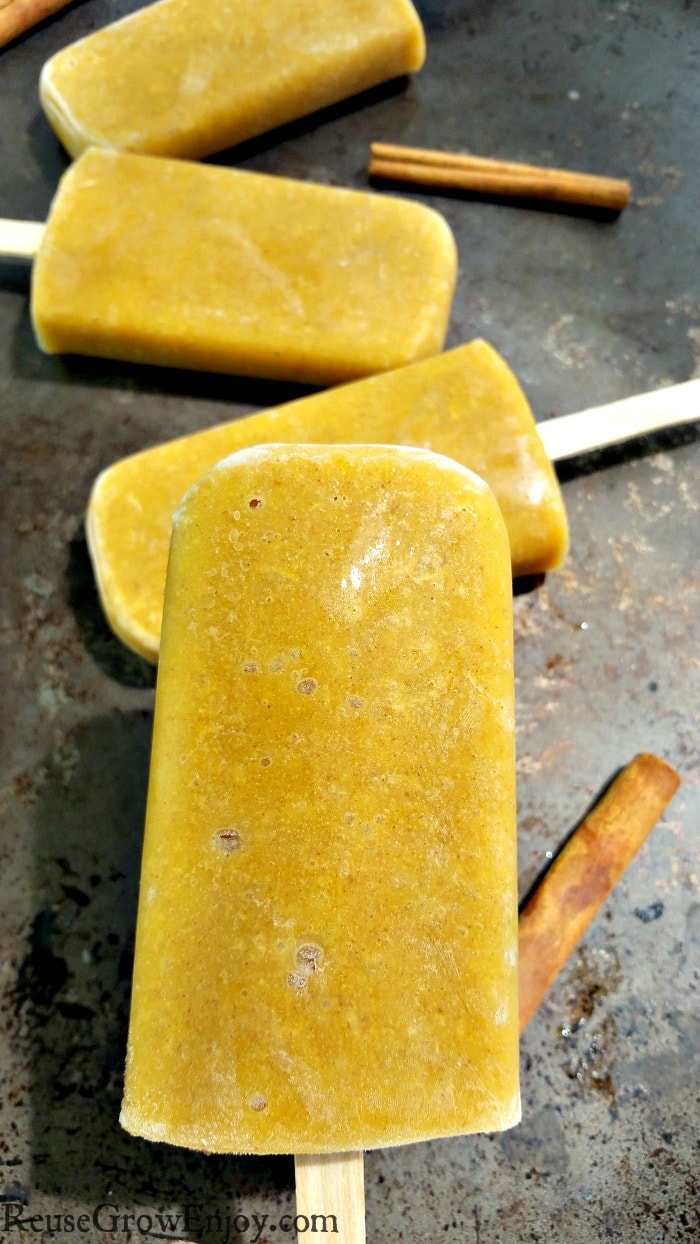 If you wanted to stretch it out, you could use smaller pop molds. Or just whip up a double batch at the same time.
I use dates to sweeten it. However, you could sweeten it with the sweetener of your choice. Such as sugar, honey, stevia and so on.
After you try this pumpkin pie popsicle recipe for yourself, you have to let me know what you think.
If you liked this tasty frozen treat, here are some others to try.
Healthy Pumpkin Pie Popsicle Recipe
This is the most amazing healthy frozen treat you will ever have! It is a Healthy Pumpkin Pie Popsicle Recipe. It fits with most diets, dairy free, vegan, Paleo, egg free, gluten free, refined sugar-free and even low carb!
Ingredients
5

Medjool Dates

pitted

1 3/4

Cup

Almond Milk

unsweetened

1

Cup

Pumpkin Puree

not pie filling

1

tsp

Vanilla

1/2

tsp

Pumpkin Pie Spice
Instructions
Soak pitted dates in almond milk for a few hours. While this step could be skipped, I find it helps to even out the sweetness.

Add everything into the blender and blend until fully mixed. It should look like a thick milkshake.

Pour into pop molds and place sticks into the center. Be sure to not fill the molds to the top as they will expand when they freeze.

Place in freezer and allow to fully freeze. Takes about 6 hours or so.
Recipe Notes
When you are ready to enjoy a popsicle, run it under hot water for just a few seconds. This will help it to pop out of the mold.