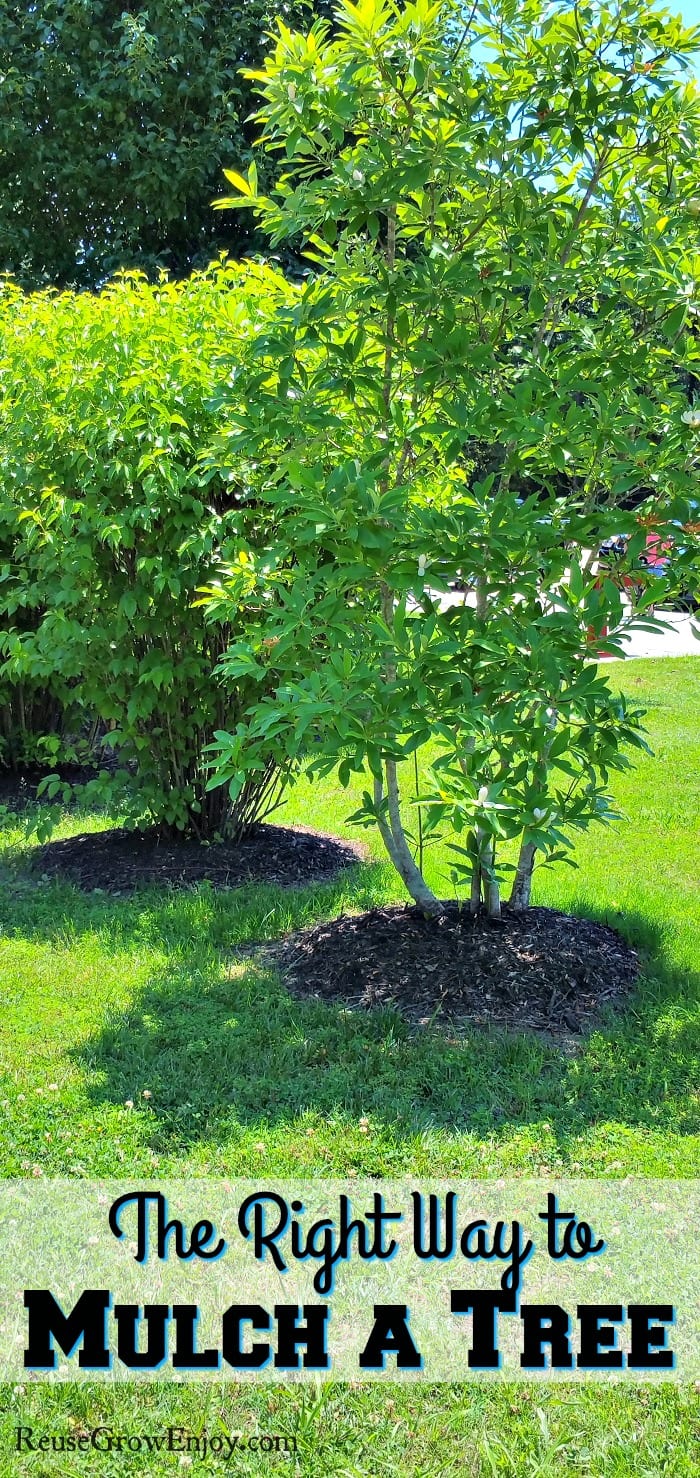 The Right Way to Mulch a Tree
When you mulch a tree it is a great way to provide for its health and safety. But the way you add mulch around its base is important. So many first time home owners and gardeners mistakenly add mulch all around the base of a tree without taking care to only mulch those areas that need mulching. In addition, there are several different types of mulch that can be added to trees. So it's important that you shop around.
If you have just planted a new tree and need to add mulch to its base, make sure that you use these tips to correctly mulch around your tree.
Establish a Clear Border:
In order to add a fine layer of mulch around the base of a tree, you need to have a clear and well-defined border. Soil should only be mulched when it is weeded and defined because otherwise, it is difficult to determine where the bed begins and where it ends. You should mulch to both define and protect the area around your tree so establish a clear border between soil and grass.
Choose a Mulch:
When you mulch a tree, there are several different types of mulch available to home gardeners to use in their landscaping. Every type has a benefit that you should consider. But ultimately choose the landscaping mulch that works for your yard. Two important things to consider are the rate of decomposition, which will determine how often you will have to replace it. And the types of chemicals that have been used on the mulch. Any chemicals that are used will eventually make their way into your soil, so check labels carefully.
Pouring Mulch:
The way you add your mulch around the trunk of your new tree is very important. It can help the tree survive or strangle it. Mulch should not be added immediately around the trunk of the tree. It should be poured beginning two to three feet away from the trunk. Doing so prevents the roots of the tree from being suffocated or starved of water. The roots of trees grow in different ways. Most have very shallow roots that lie just below the soil and come up to the surface in search of nutrients.
Creating a Mulch Layer:
A layer of mulch is a great way to retain moisture and keep weeds at bay, it also creates a clean, landscaped look. For any tree, mulch should be added at least two to three inches deep, but not compressed. This thick layer is enough mulch for one growing season because it will degrade with time. Each year after the first, add mulch so that it always maintains a two to three-inch layer of thickness.
If you found this helpful, here are some others to check out.