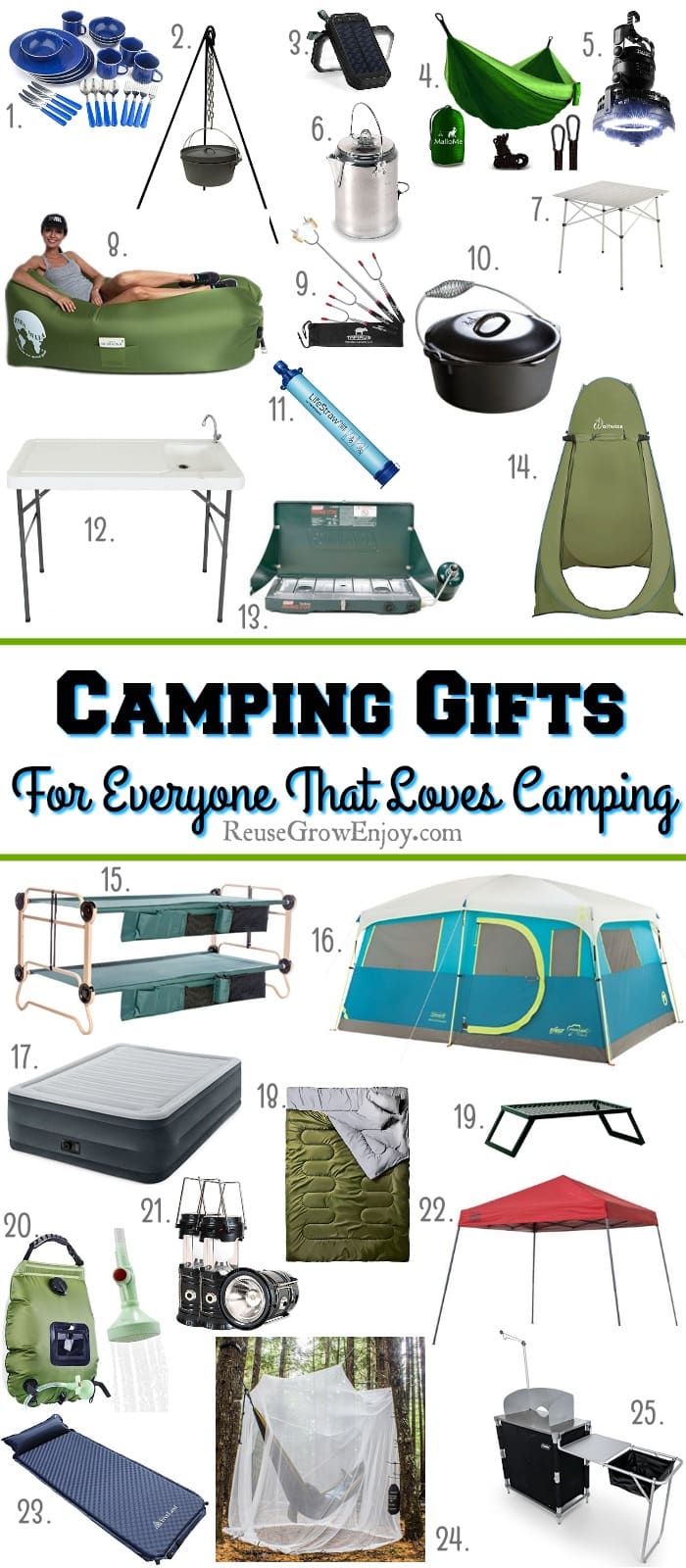 Camping Gifts
Are you ever in need of camping gifts? You know, that special gift for a friend or family member that loves camping? If you are not someone that camps, figuring out gifts for someone that does can be hard. So I figured I would put together a list of camping gifts that every camper is sure to love!
This list covers a wide range of prices. So you are sure to find something for every budget. You can click the links below in the list that match the numbers on the picture.
Camping Gifts For Every Camper:
Know of other great camping gifts that we do not have on our list? Feel free to tell us in the comments below!
If you yourself enjoy camping, here are some camping posts to check out.