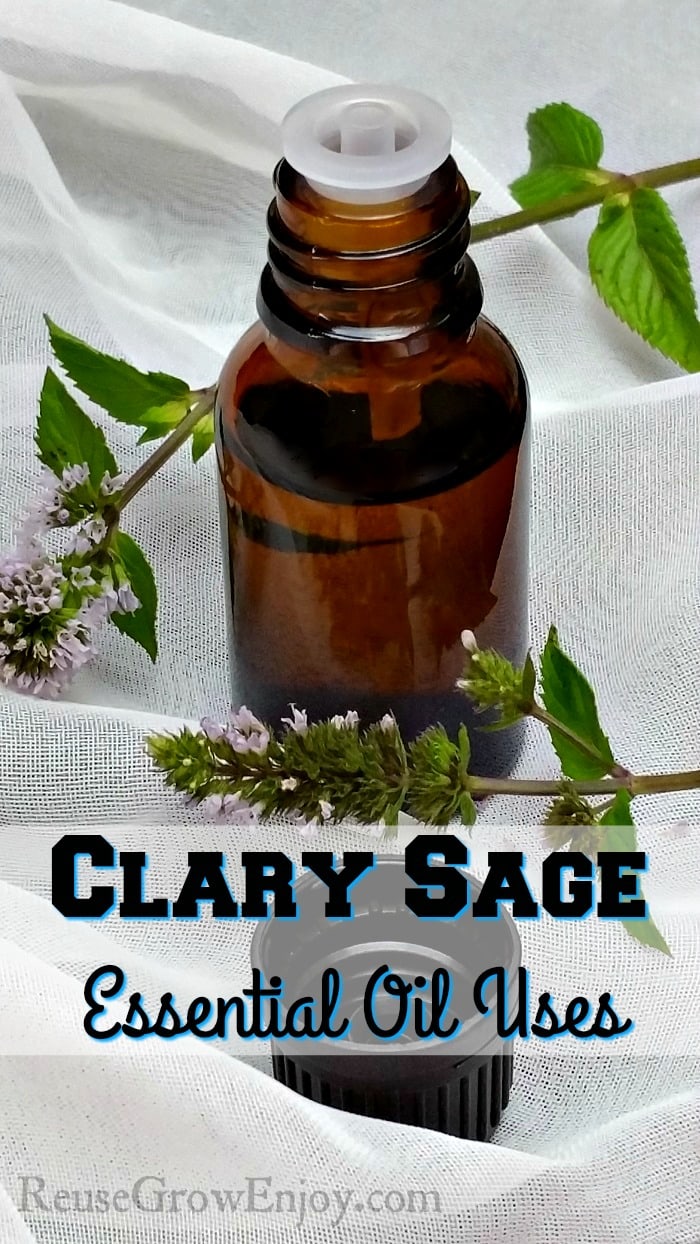 Clary Sage Essential Oil for Women's Health
Clary Sage essential oil is wonderful to have on hand. The name is derived from the Latin meaning "Clear Eyes". It has been used for years and years for many medicinal purposes and back in medieval times the monks used it for eye issues, which is one use that is not as commonly heard of for it today.
A few uses for it that are good for anyone in general, are for insomnia, seizures, convulsions, Parkinson's, and for emotional balance. It is a balancing oil with a musky aroma and is generally thought of as being for women.
We will be focusing on the many uses of Cary Sage essential oil for women's issues in this article, but first, let me tell you just a little general information about it.
It is steam distilled from the flower itself and its main constituent is Linalyl acetate. Its top properties are, emmenagogue, galactagogue, neurotonic, mucolytic, sedative and antispasmodic. Quite a list! As far as using it for blending with other oils for its scent, it blends very well with lavender, ylang-ylang and geranium.
There is a caution for women to be careful using it in the early stages of pregnancy, so please take note of that.
Top Uses for Clary Sage Essential Oil to benefit Women:
Endometriosis and Breast Cancer: Apply it topically to breasts or you can take it internally in a capsule. This will help to regulate estrogen and promote healthy cells. Drink plenty of water along with the internal use.
Low milk supply: To increase lactation, apply it topically to each breast. You can also add fennel and/or rosemary to it as well for the same use. If this is an ongoing issue, make yourself a blend using two of them, or all three in a roller remedy bottle by adding 10 drops of each and topping off with a carrier oil and then it is a handy way to roll on the oils to the breasts without having to open the bottles each time, or get the oils on your hands.
Breast enlargement: Apply topically to each breast for a natural enlargement.
In child birth: Apply topically down the spine, or on the abdomen to help bring on labor.
For promoting or inducing labor, you can also apply it to the ankles, and pressure points.
To support labor, apply to ankles or pressure points, and lower abdomen as well.
PMS or Menopause: Use internally in a capsule, along with drinking plenty of water, or you can apply to lower abdomen and lower back. Do this daily if you have heavy and painful cycles consistently, or just do it at the time of your cycle otherwise. It will help regulate your cycle and help relieve symptoms of PMS or menopause.
Hot Flashes: Combine with peppermint in a small spray bottle and top off with distilled water and spritz on body as needed for cooling relief. It will help balance your hormones and help to relieve the hot flashes, and the peppermint will help cool you down. Applying those two oils to back of neck, bottom of feet with a carrier oil can be helpful as well.
Emotional balance: Apply topically or use aromatically in a diffuser or place a drop or two in palms of hands and cup around nose and mouth and inhale deeply to help take you from feeling very limited and strained to enlightened and free.
Postpartum Depression: Apply to the bottom of the feet or diffuse aromatically or use in palms of the hands and inhale deeply as needed to relieve symptoms of depression.
Anxiety: Apply over the heart, on wrists or on the back of the neck to relieve anxiety. Also, can be used aromatically in the diffuser or inhaled deeply as well.
For body aches or pains:  Massage into area of pain or aches along with a carrier oil or alone. Use for reflex points also on bottom of feet of hands. (Use a reflexology chart to help determine the specific spot to use it on.)
To make an aphrodisiac massage blend: Use about a ¼ cup of carrier oil, such a fractionated coconut oil as a base and add in 2 drops of geranium, 3 drops sandalwood, 2 drops of clary sage and 3 drops of ylang-ylang. Mix well and massage on skin to increase the connection between you and your partner and to increase arousal.
To make a roller remedy blend to help relieve symptoms of PMS or menopause:
You will need:
10 ml. size roller ball bottle
Carrier oil such as fractionated coconut oil or extra virgin olive oil
15 drops clary sage essential oil
10 drops peppermint essential oil
13 drops ylang-ylang essential oil
7 drop bergamot essential oil
7 drops lavender essential oil
8 drops geranium essential oil
Add the essential oil drops and then top off with the carrier oil. Make sure to get the roller ball on tightly, with no gap between it and the glass bottle, so it does not leak. Apply to abdomen and lower back daily or as needed at time of cycle. This helps relieve symptoms of cycle and to balance the cycle as well.
If you liked this post on clary sage essential oil, here are a few others you may want to check out.
Please note that I am not a medical professional and this post is not meant to replace your medications. As with any health treatment, be sure to consult your doctor before trying anything new.