If you like to wear big earrings but don't like how heavy they can be on your ears, I have just the pair for you! I am going to show you how to make these fake feather earrings from ribbon!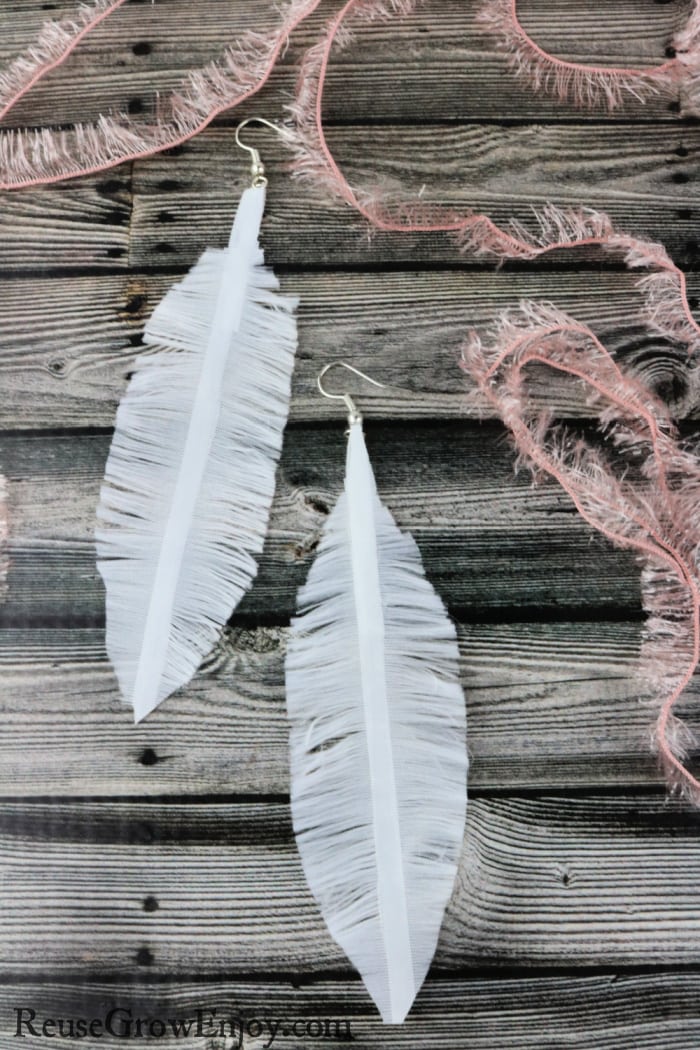 These can be made to keep or to give as a gift. Plus you can make them in different sizes or even make a few different sizes on the same pair. While we used white ribbon to make these feather earrings, you can use any color you want.
If you are looking for other easy jewelry craft ideas, here are a few to check out.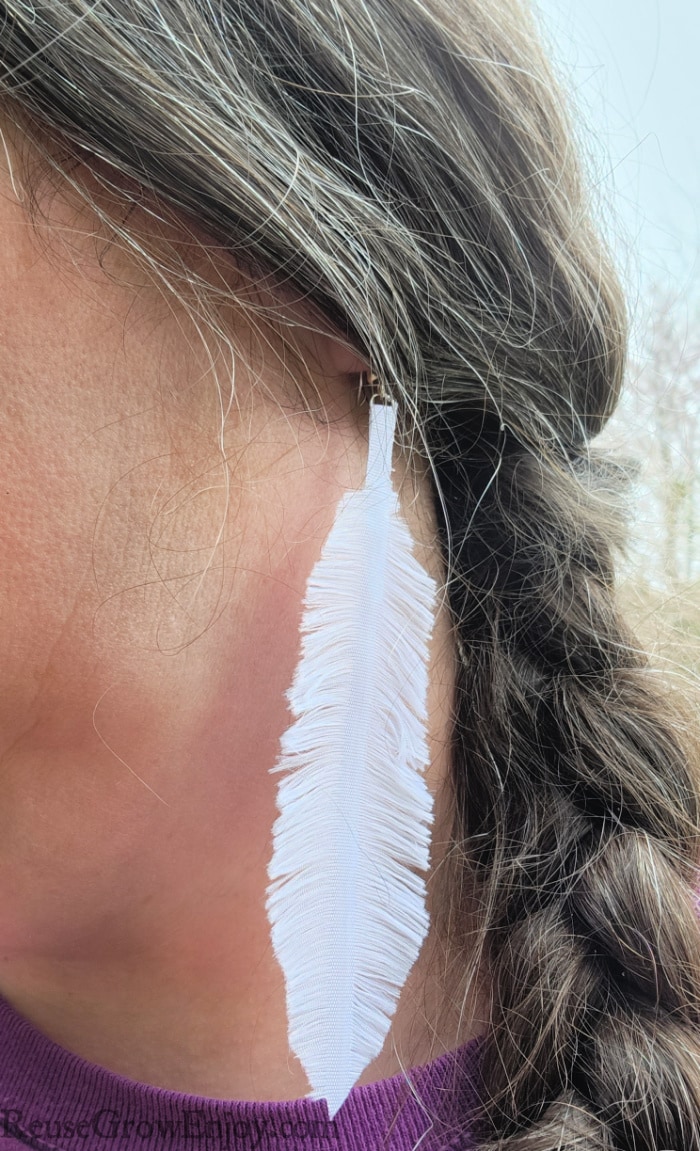 Makes: 1 pair
Skill: Easy
Time: 10 minutes + glue dry time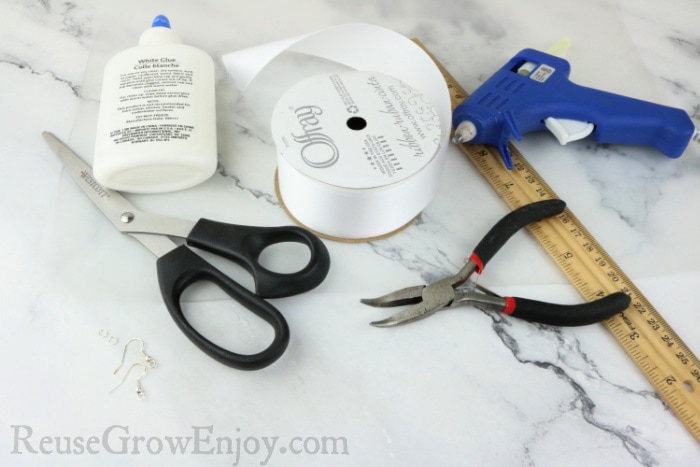 Supplies Needed:
Scissors
White School Glue
1.5″ Wide Satin Ribbon
1 Pair Fish Hook Earrings
Pliers
2 Small Jump Rings
Hot Glue Gun & Glue Stick
Sheet of plastic or styrofoam plate
Ruler
How To Make Feather Earrings From Ribbon:
Cut two pieces of ribbon that are 6 inches long.
With the ribbon laying on a piece of plastic or something else you will be able to peel them off of, run a small line of glue right down the middle of the ribbon from end to end.
Set aside and allow to totally dry. I do like to lift the ribbons when they are about halfway dry is it keeps them from really sticking to the surface.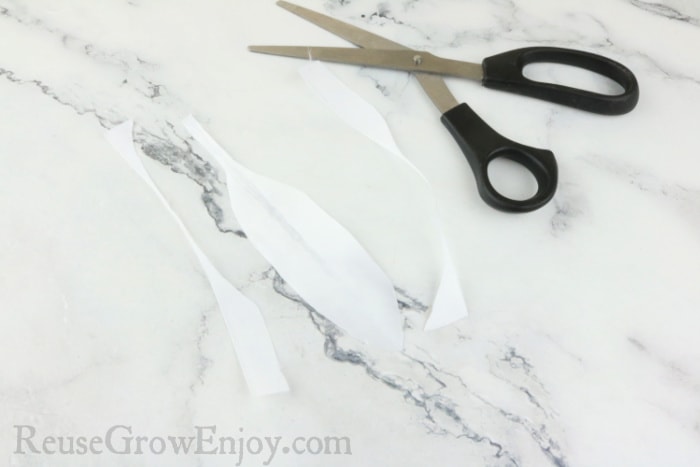 When the glue is dry cut the edges off so they are slightly rounded. Then you want to cut on each side of the glue at one end so you have what looks like a feather shaft sticking out.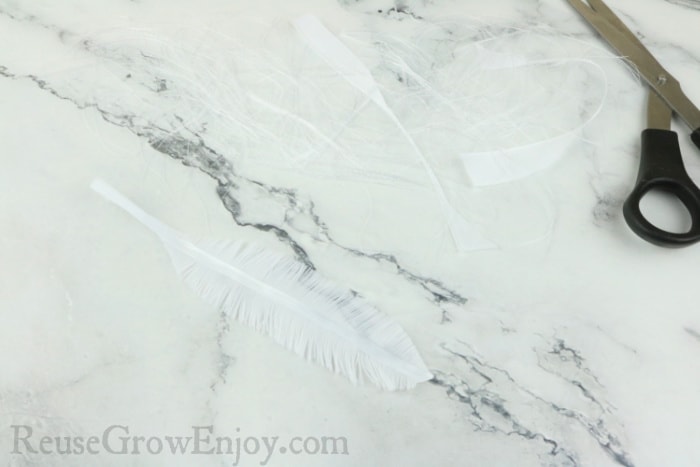 After the ribbon is trimmed, start pulling out all the little threads until you get to the middle glue. This will start to make it look like a feather.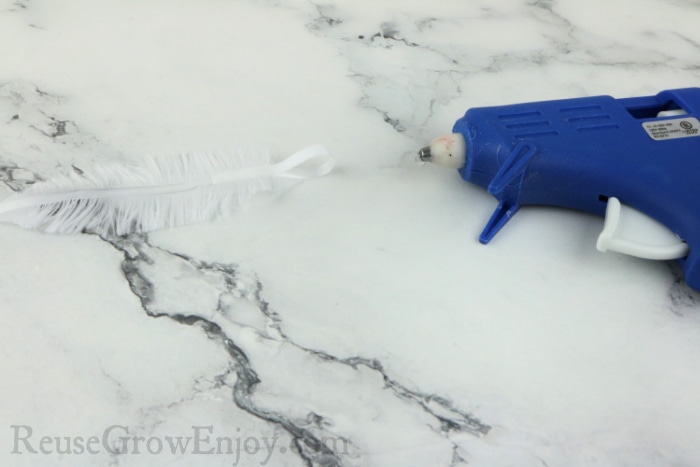 When all the threads are pulled out, fold that shaft end over and hot glue it to the back of the feather leaving a small loop at the end. Pinch it so it lays flat and does not have a clump of hot glue.
Open a jump ring and put it through that small loop on the feather and then through the end of the earring hook. With the pliers pinch the jump ring closed.