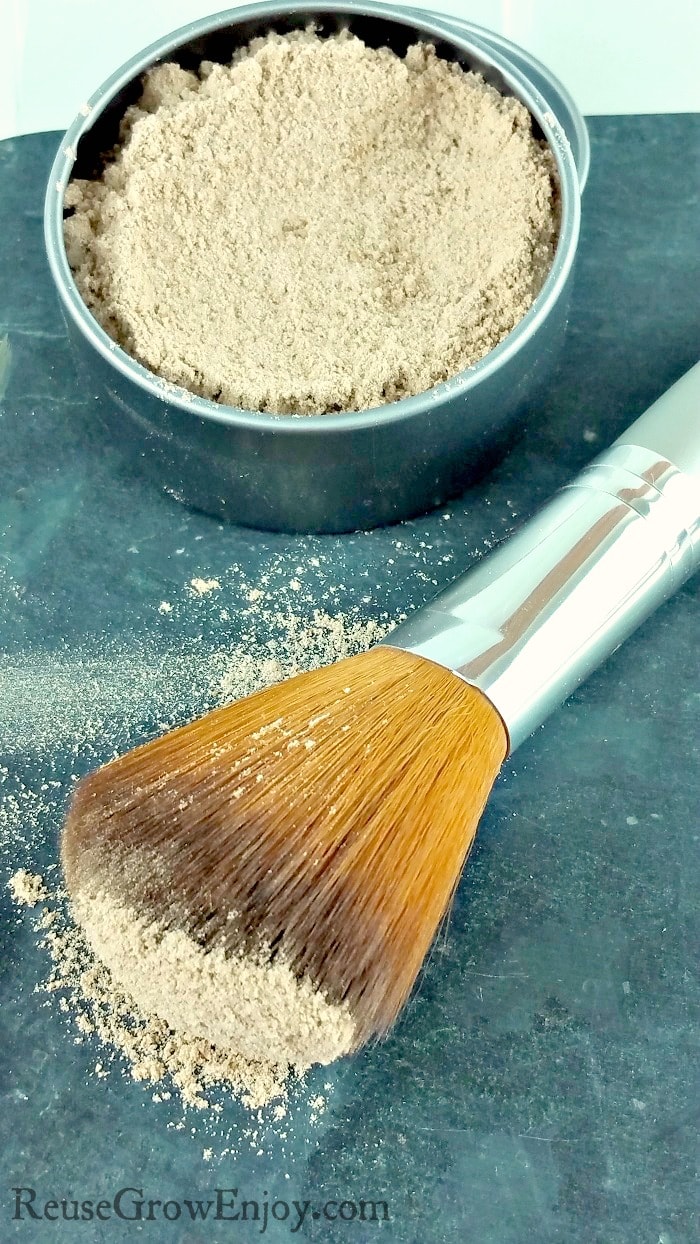 DIY Natural Foundation Powder
Are you someone that uses makeup? I did in the past, but not so much these days. Guess I kinda don't care what I look like lol, part of getting older I guess. Anyways, the stuff in the store these days are so loaded with all kinds of crap and chemicals that really is not healthy for you. So I thought I would share this DIY natural foundation powder.
If you are not someone that likes to DIY's, you may want to check out my post on Tips for Buying Chemical Free Makeup.
It really is kinda shocking how easy it is to make your own natural foundation powder. You can make in just a matter of minutes. Then simply store it in an airtight container  and you have it when you are ready to apply.
I am going to show you the recipe base to start with. You can play around with it add more cocoa to it as needed to darken to match your skin color best as you can.
Supplies Needed:
In a mixing bowl whisk all ingredients together. Make sure they are fully blended. Test a small amount on your skin to see if it matches. If you need to darken it, slowly add tiny amounts of cocoa powder to it and mix well. Keep doing this until you have it as close to the color of your skin as you can get it.
After you are done, you can pour it into an airtight container  to store it. Then apply with a large cosmetic brush.
With this being a natural foundation and not having extra additives, it will not wear as long as store bought stuff. So you may need to reapply through the day (depending on how long you will be out).
If you liked this DIY, here are a few others to check out.