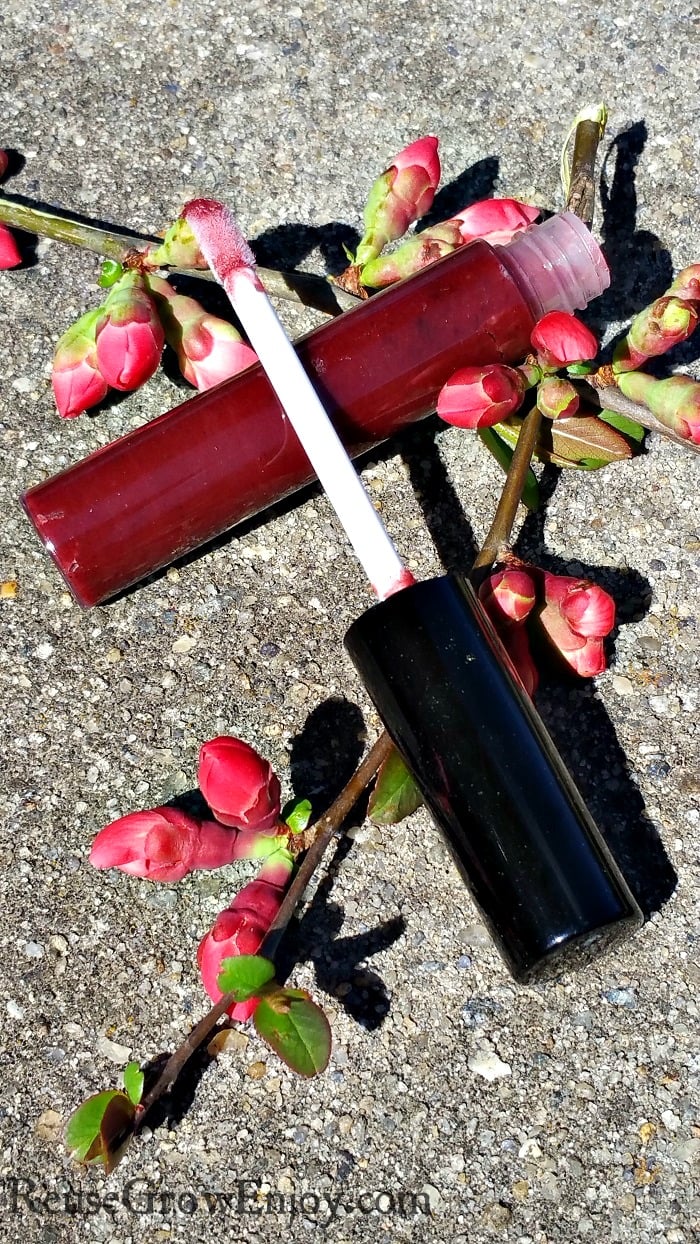 DIY Tinted Natural Lip Gloss
Are you someone trying to change over to a more natural life? I find it pretty amazing how much chemicals they can pack into some of the most simple things like lip gloss. If you are looking for a more natural option, I will show you how to make this DIY tinted natural lip gloss.
You only need a handful of supplies and you may already have some of them on hand. This mix makes just a little over a 10 ml lip gloss bottle. You can put the rest in a small round container or you could divide this up into a few smaller tubes.
Note that with this being a natural lip gloss, it will not keep as long as the store-bought stuff. So if you do not use a lot, you may want to make it in smaller containers and split it with a friend.
Supplies Needed:
The first thing you want to do is melt the coconut oil into a small glass bowl in the microwave. It only takes about 20 seconds or so.
Next add the wax pellets to the coconut oil and heat again.
Mix in the vitamin e oil and the beet root powder. Make sure that it is fully mixed. I used a wood popsicle stick to mix mine. If you need to heat it for a little longer to get it to mix you can. Just be sure to not heat it to boiling.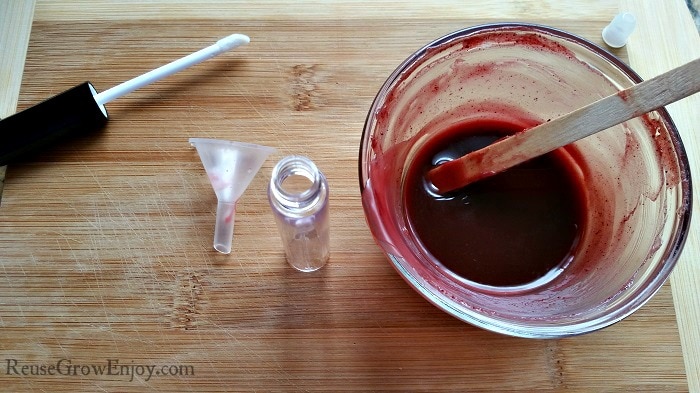 After you have it fully mixed, you need to add it to the container. You want it to be hot enough to be able to pour but not so hot that it will melt the container. Use the little funnel and pour it into the lip gloss container. Be sure to stop pouring about a half inch from the top of the container. You don't want it to overflow when you put the top on.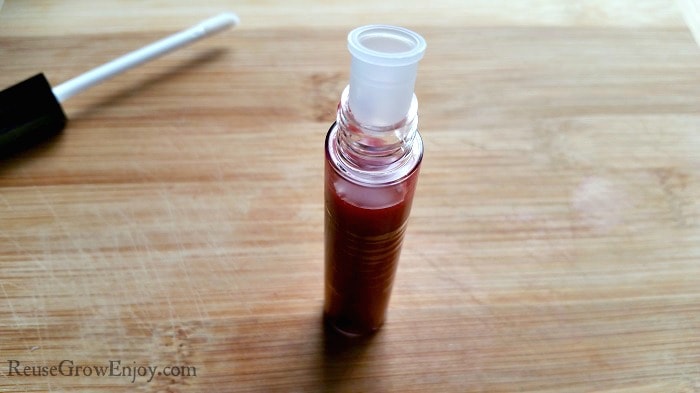 Next, if you have the little stopper/scrappers with your container push it into the top. Then you can put the top on the container.
Now you have some great lip gloss to use!
If you liked this natural lip gloss DIY, here are a few other natural posts to check out.