What do you do with the corks after you pop open a bottle? Did you know you can use them for craft projects? Today I am going to show you how to make this easy mouse cork craft!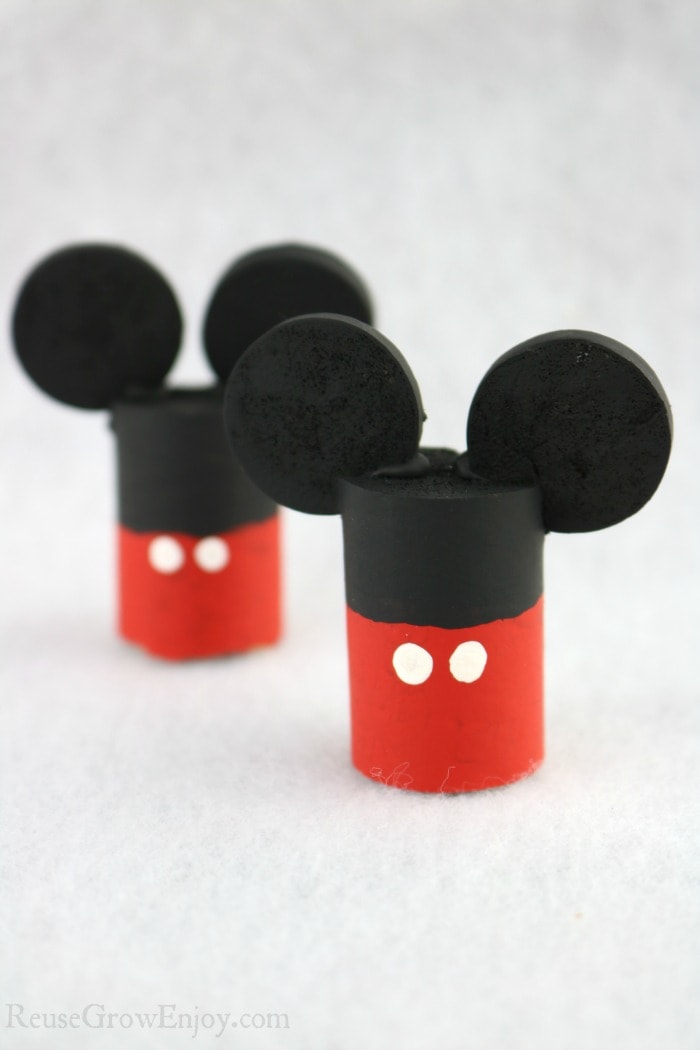 Easy Mouse Cork Craft
This mouse cork craft could be used just to display around the house, as a toy or you could even use it as a place holder if you are having a mouse fan party.
You could use it as a place holder in a few different ways. First, you could just use a permanent marker to write the name right on the cork after it is done and dry. You could also use the knife to make a small slit in the top of the cork then place a name card in this slit.
Another option for this mouse craft is the colors you use. I made this using red, black, and white. But you could replace the red with pink and then add a few white dots to the pink area to make a girl mouse if you wanted. Or even make one of each!
If you like this cork craft, here are a few others to check out.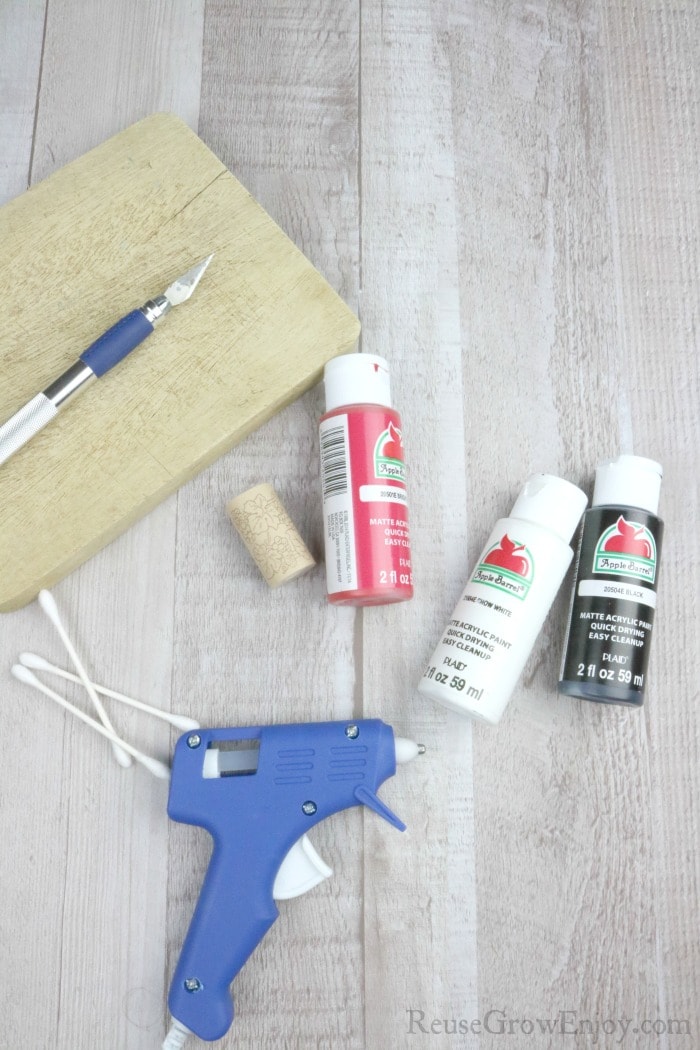 Supplies Needed:
Cutting Board
Red Craft Paint (could also use pink for girl mouse)
White Craft Paint
Black Craft Paint
1 Cork (can be real cork or fake)
Cotton Swabs or Paint Brush
Note: Kids can make this craft too. However, depending on the age of the child, they may need help from an adult for the cutting steps of this craft.

How To Make This Mouse:
Start by carefully cutting two thin pieces off one end of the cork.


The next thing you need to do is cut out a small wedge of cork on both sides of the cork at the top.


Now use the glue gun to glue the thin cut pieces into the removed wedge area. This will form the ears.
Start with the black paint, cover the top, ears, and about halfway down the cork with the black paint. Set aside and allow the paint to fully dry. When dry, give it another coat and allow it to dry again.


Now use the red paint to cover the lower half of the cork. Allow it to dry. When that color is dry give it a second coat and let it dry again
The last thing you need to do is use white paint to make two small dots on one side of the red area. You want them to be just under the black area.
That is it, your mouse cork craft or place holder is done!