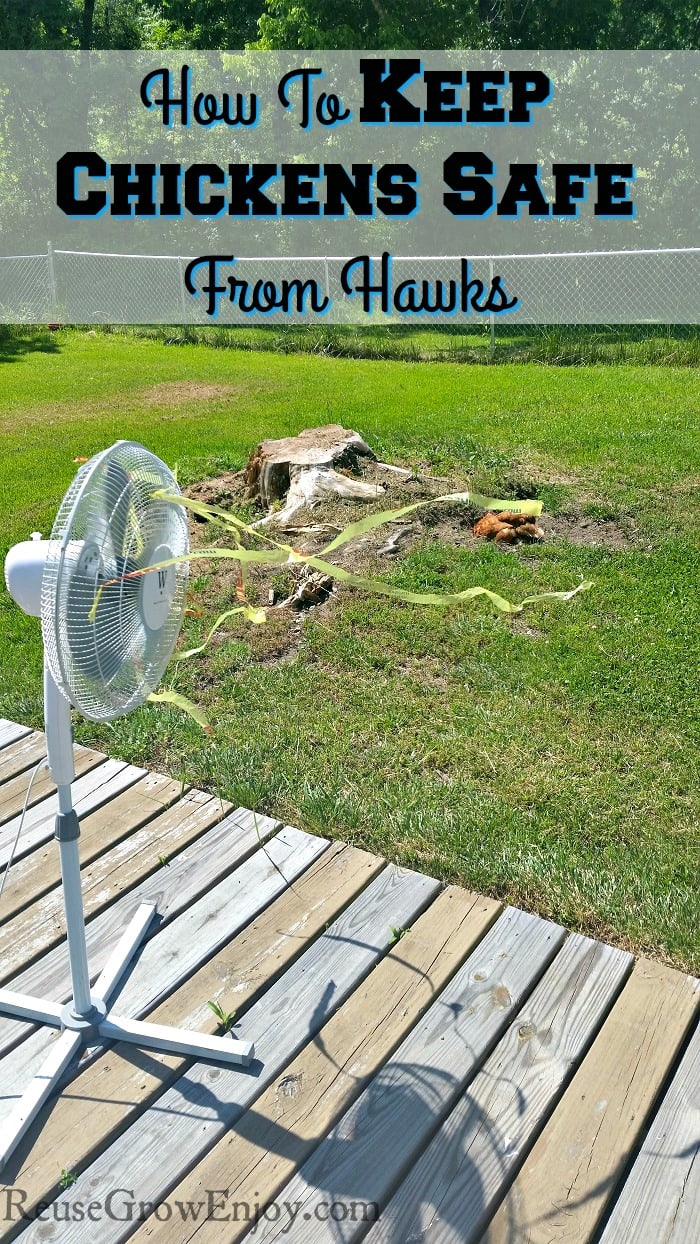 How To Keep Chickens Safe From Hawks
When You Have To Step Away
Do you have trouble keeping your chickens safe? If you are like us you have a coop you keep them in, but you also like to let them out in the yard.
Do you have issues with hawks when you let them out? We found out the hard way that hawks can grab a full-size chicken in no time at all when you step away. But we also know our girls so love playing in the grass and taking dirt baths.
But we also know that we can not stand there the whole time they are enjoying the yard time. That is when my husband came up with an idea to keep the chickens safe when we step away.
It does not mean you can just set it up and leave them alone. Hawks are very smart and I am sure they would figure it out after a while. But this trick does allow you to walk around the yard maybe to do some yard work. Or to run into the house to get a drink or use the bathroom.
How To Keep Chickens Safe From Hawks
The first thing you need to do is find an oscillating fan. Stand fans work best but any will do. You can normally find these pretty cheap at yard sales or thrift stores.
Next, grab some plastic bags and cut them into long strips of plastic. You need about five to six long strips.
Now tie the strips onto the front of the fan. Then plug the fan in (you may need an extension cord to reach an outlet) and set in the area of the chickens.
Be sure you have the oscillating setting turned on. That is it! This little trick has helped us be able to walk away some and not have to stand guard right over them.
Just be sure that each time you let them out you set the fan back up and try to put it in different areas.
Note: another thing to note is this will not work too well if it is windy out. Because it blows the strips back behind the fan and they stick to the back.
Here are a few other posts about chickens you may want to check out.