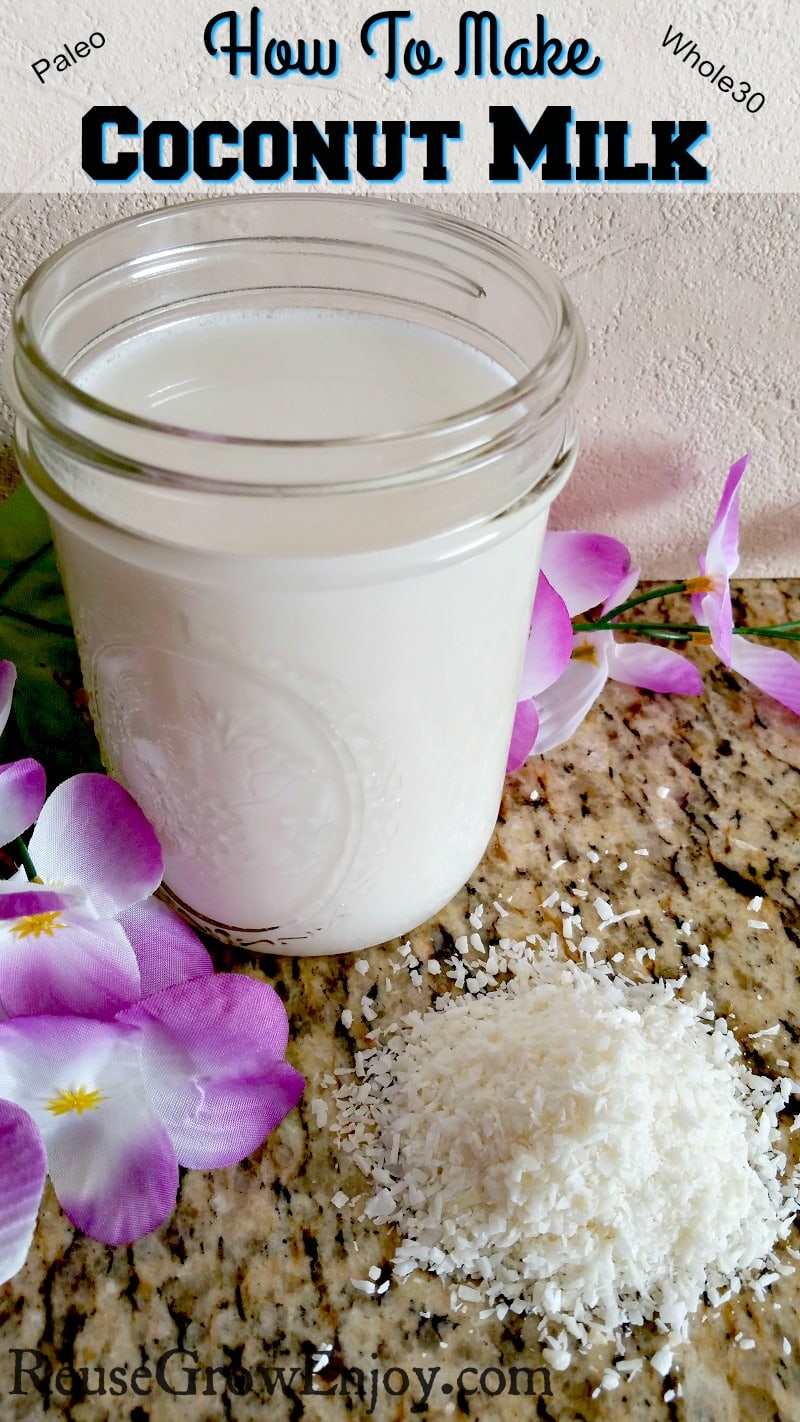 How To Make Coconut Milk – It Is Paleo & Whole30!
Are you trying to eat healthier? Maybe doing the Paleo or Whole30 diet? Or maybe you just can't have dairy? If you have been looking to try coconut milk but are having a hard time finding it without fillers, then this post it for you! I am going to show you how to make coconut milk at home.
This works for both Paleo coconut milk and Whole30 coconut milk as it will have now fillers, thickeners, sweeteners or additives.
You can make it in a small or large batch. I like to make it more on the small batch side as there are no preservatives in it so it does not last as long as the store bought stuff. But it is easy enough to make every few days.
Unless you are a large family, then I would make a large batch at a time.
To make it, you pretty much need water and dried shredded coconut. Just be sure you get the unsweetened no additives. I used Bob's Red Mill Shredded Coconut Unsweetened. You can also use fresh coconut meat if you have fresh brown coconuts available.
You will also need a good blender and either a nut milk bag or cheesecloth. Oh and a glass container to store it in.
This recipe is really easy. Whatever amount of coconut you use, you will need double that amount of water.
Ready to learn how to make coconut milk? Let's get started!
Supplies Needed:
How To Make Coconut Milk:
First thing you want to do is heat your water. You can either do it in a pot on the stove or a glass measuring cup in the microwave.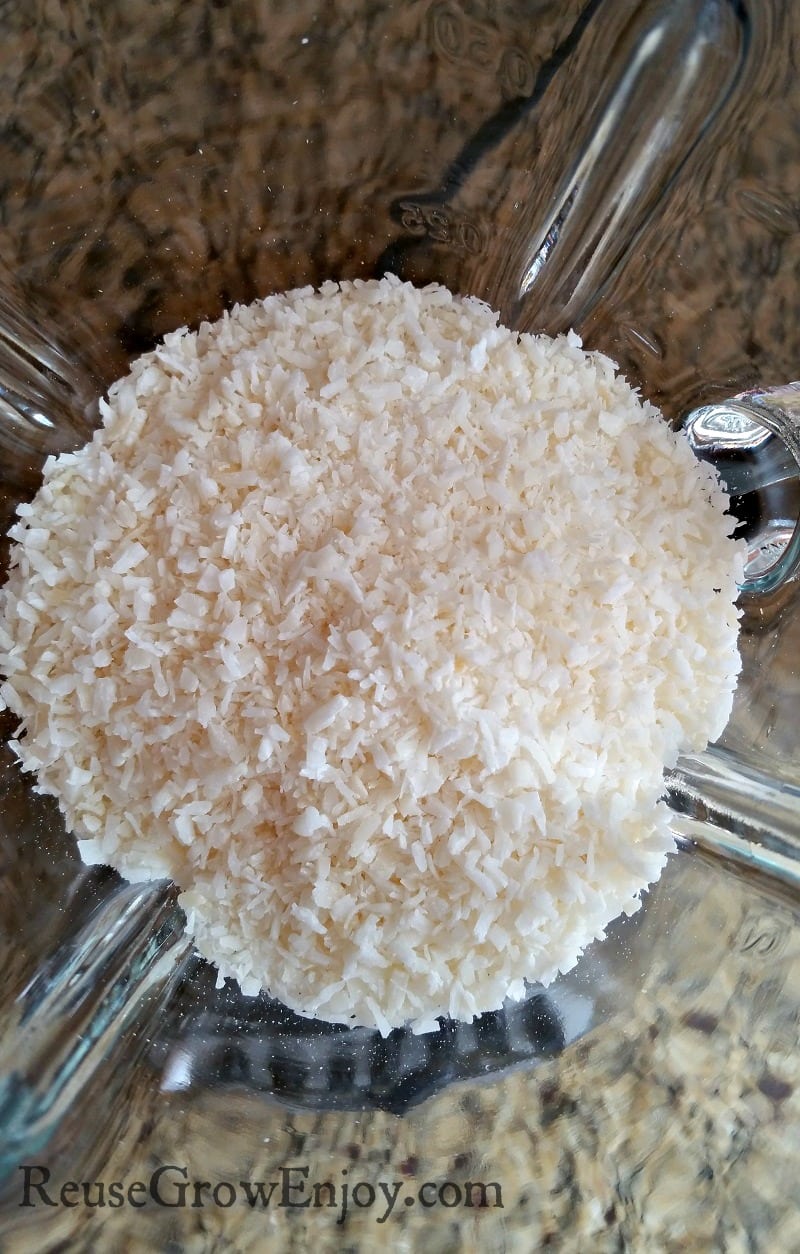 While the water comes to a boil, add your coconut to the blender.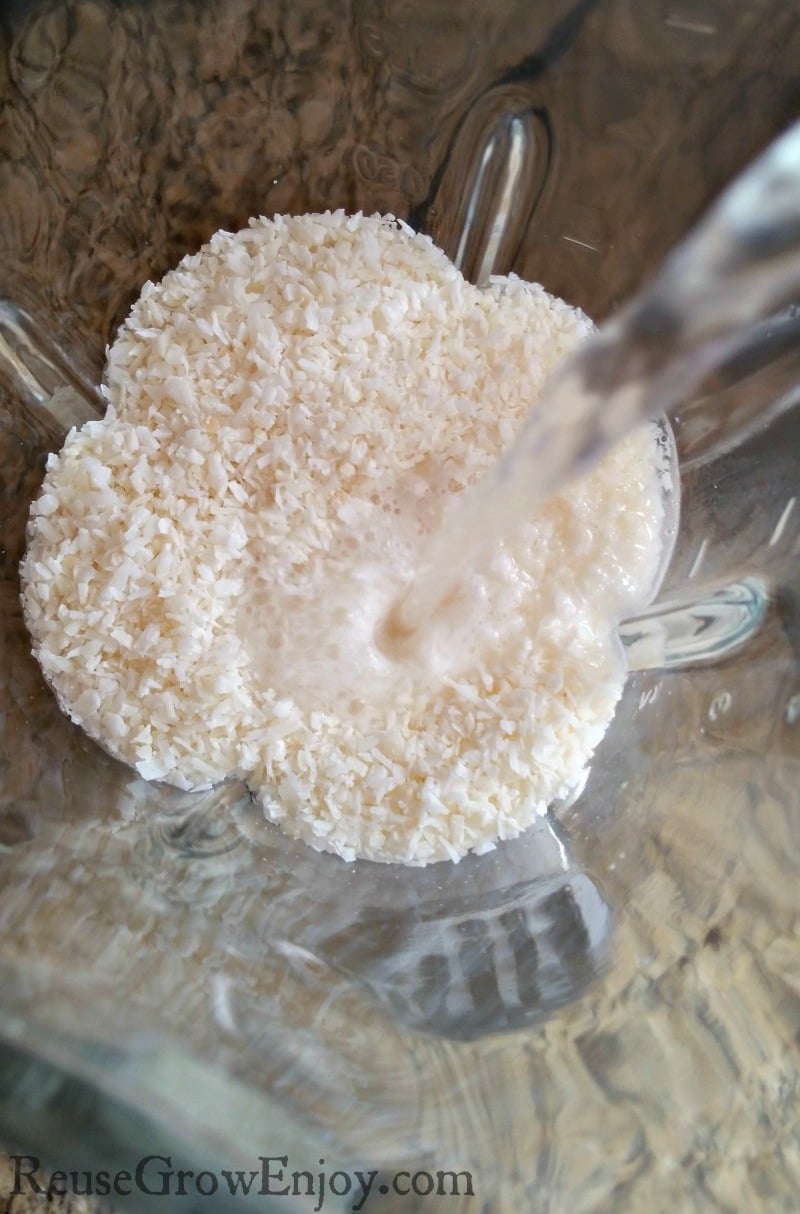 Then dump the hot water in the blender.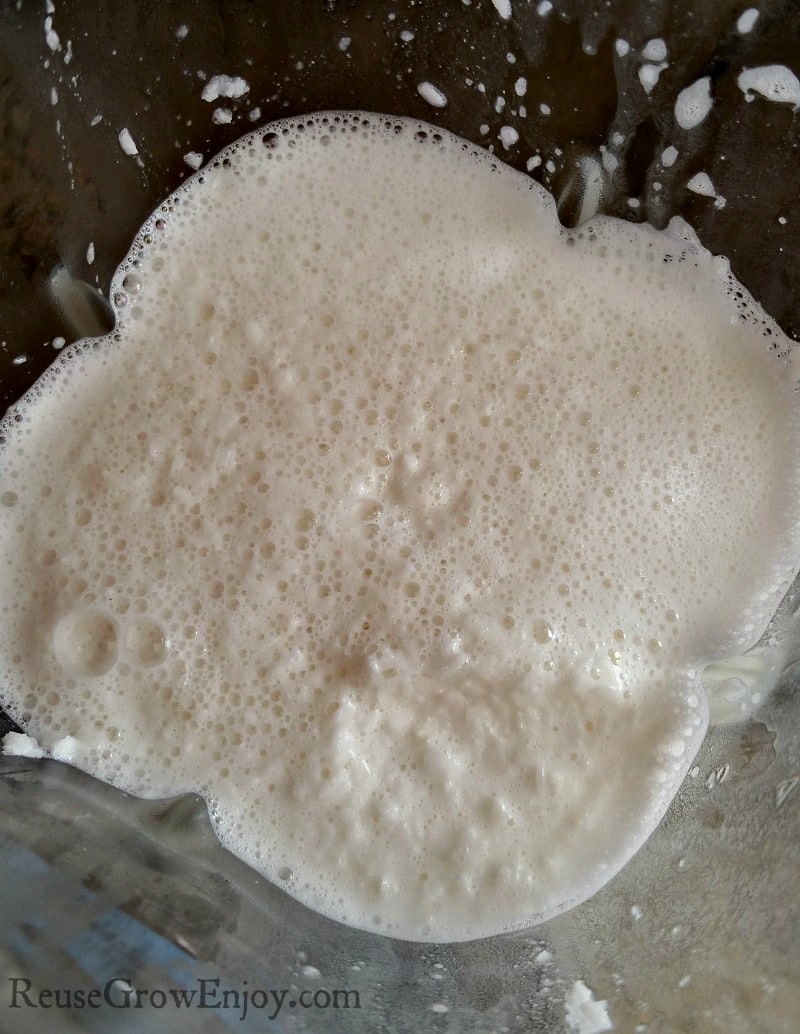 Next, you want to puree it for a minute or so until it is thick creamy looking.
Now, allow to rest for a minute and then give another quick puree.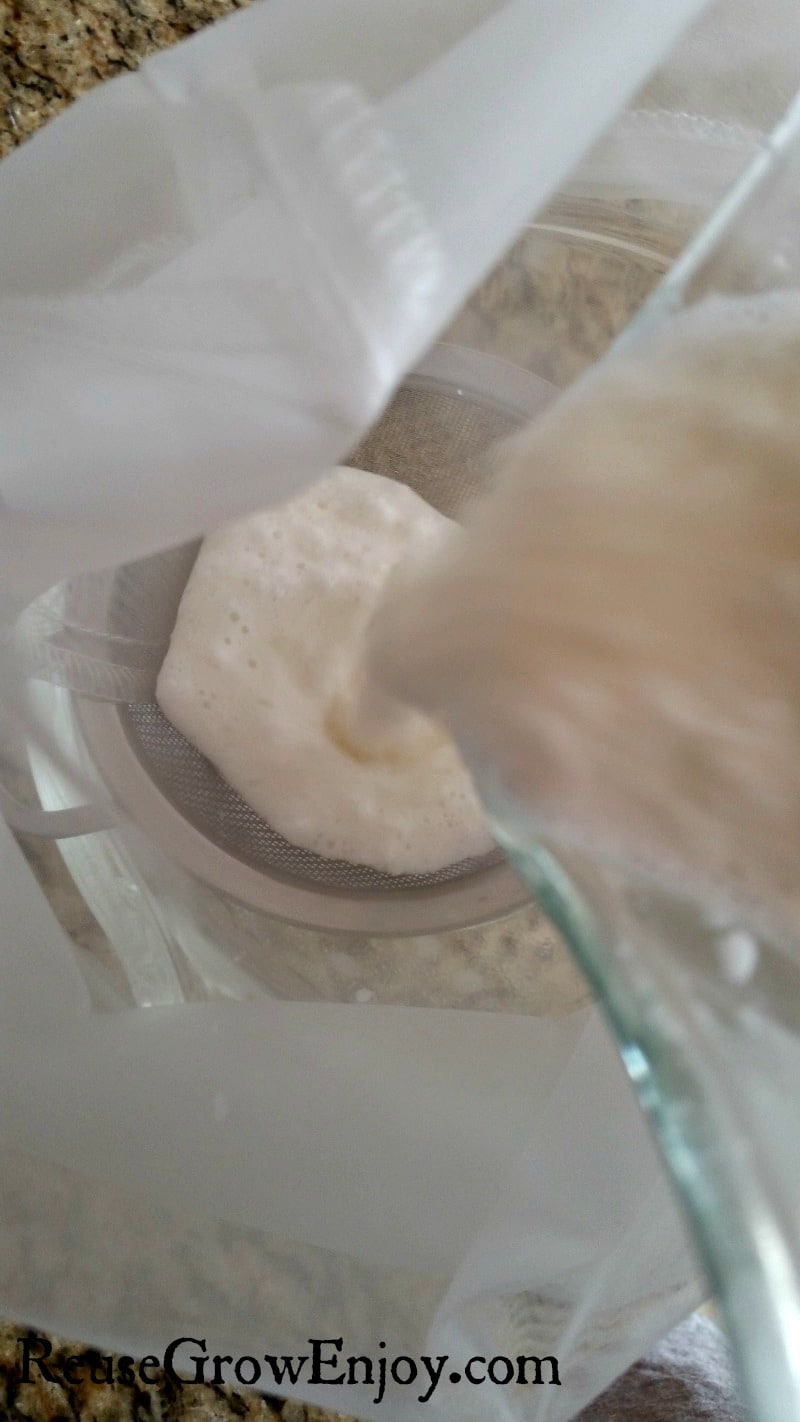 Place the nut bag or cheesecloth in a colander that is sitting in a bowl. Then pour the mixture through the bag or cloth.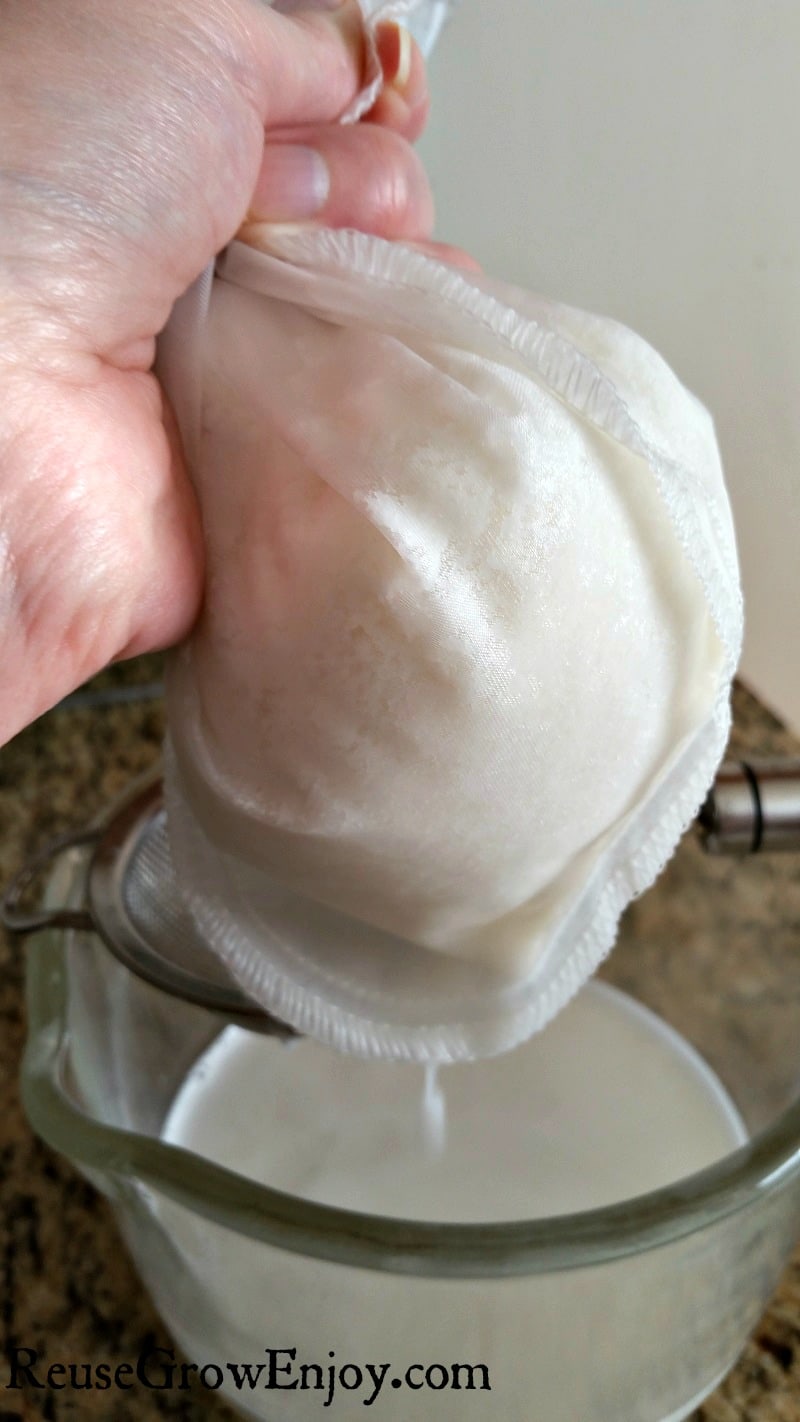 After all the liquid is through, give the bag or cloth a squeeze to get everything out that you can. Then empty the bowl into your glass container.
Allow to cool and then put the lid on and place in fridge until you are ready to use it.
Now you have some fresh coconut milk ready to use when you need it for a recipe or a smoothie!
Note: When this is in the fridge, the coconut oil/fat will harden on the top. You have a few choices, you can either slightly heat it back up to make it liquid again. If adding into a smoothie, you can just scoop some out and put in the blender along with some of the milk and other smoothie items.
Or if you want a less fat milk, simply scoop the hardened oil off and just use the liquid milk underneath.
If you liked this recipe, here are a few others to check out.