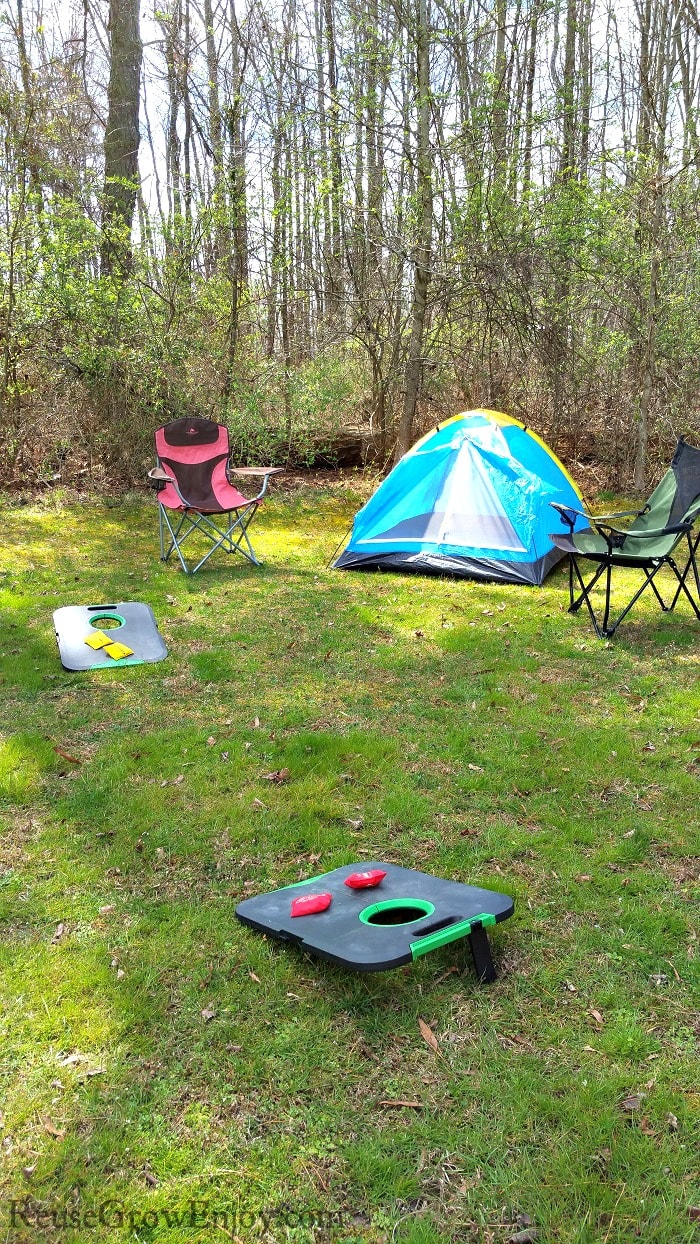 Backyard Camping Fun
If you're looking for something fun and creative and budget-friendly to do with your kids, consider backyard camping. Even if you're not very experienced in camping, this is something you can do and the kids will love it.
We're going to give you the basics but remember that you can mix this up however you'd like. You can make it yours. You should allow your kids to participate in the ideas. This might even become a family tradition that you can repeat again and again in time.
You can travel no further than the backyard to have fun with your kids or even just as a couple. A family campout can be just the thing to get the experience of camping when you can't really go out camping. Let's look at how to do it.
Here are some great backyard camping ideas to have fun:
Make a plan:
First, decide when and where you are camping out. Check the weather to be sure it's suitable for the day you have planned as well. In your plan, you should also decide who is invited. You may decide to limit this to just your immediate family. Or, you could do this for a kids party or end of school year party, just for some examples.
Gather your supplies:
Now gather all the goodies you need for a great campout. You might bring your tent and sleeping bag or blankets, snacks, drinks, flashlights and any other fun things you might want.
That's really all you need for backyard camping, but if your kids have must-have toys or stuffed animals they sleep with, or if you want binoculars, a compass, or books to read, those can be fun extras as well.
If you are totally new to camping, you may find this Camping For Beginners – Pack List or Top Items To Take Camping helpful.
Hike around the property or neighborhood:
If you really want to make it authentic, consider a fun hike around your property or neighborhood and then settle back at your home for the camping. You can do a fun hike or a nature hike where you look for certain items along the way such as leaves, flowers or rocks.
Plan the entertainment:
For some kids, just being in the backyard camping is fun enough. For older kids or those with short attention spans, you may want to plan some activities to keep them engaged until bedtime. You could tell campfire stories (avoid scary ones if you have young children or those who are easily frightened).
You could play a variety of games. Practice stargazing, or identify the stars and formations. You can read books by flashlight. There are plenty of things to do but planning ahead will help you be prepared if boredom hits.
Why would you want to camp out in your backyard anyway? It is a great family experience! It's a good way to bond with your family and you can take your kids on a little outdoor adventure without even leaving home.
There are a variety of reasons why a family may not be able to get out for traditional camping, or maybe you use this as an alternative in between traditional camping trips. You could also make it your first camping experience, as a way to teach young children what it's going to be like. If they get scared or uncomfortable, you can just go right back into the house.
Feel free to use these ideas or tweak them and make them your own. It's all about finding new ways to have fun with your family. It's good, old-fashioned family fun!
Looking for more camping tips? Here are a few to check out.