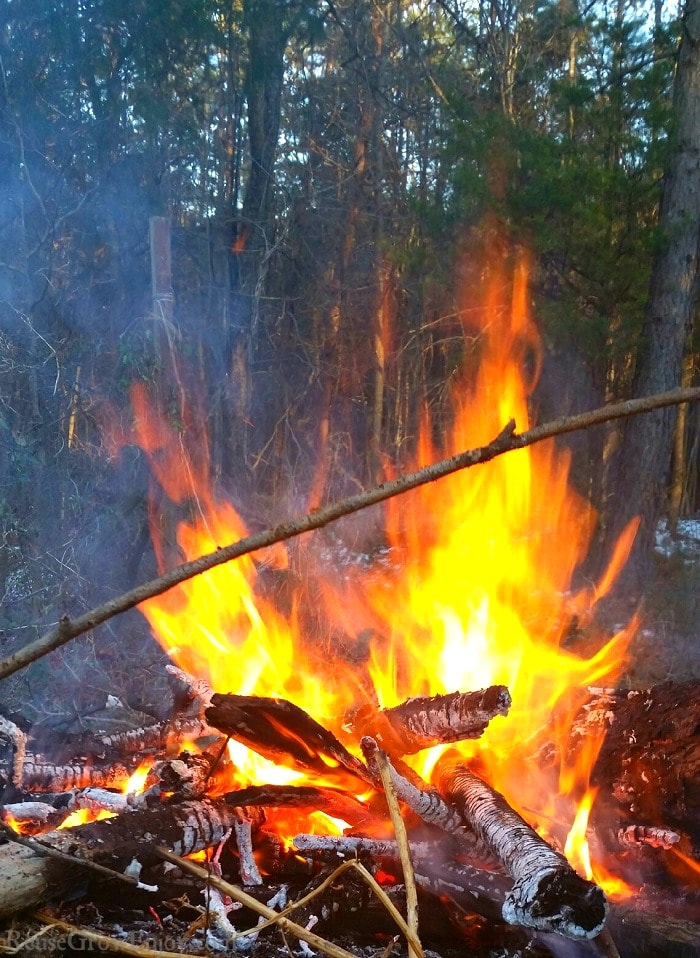 How To Build a Campfire
Are you someone new to camping? Or maybe just have never been the one to build a campfire before? If that is you, then you have come to the right place. I am going to show you step by step how to build a campfire.
Before we get started we need to go over a few campfire safety tips first. Because we all know that starting any fire always comes with risks. So it is better to follow some simple safety tips from the start to keep issues at bay.
Campfire Safety Tips:
Always be sure to have water, dirt or sand around when you start a fire. That way if it starts to get out of control you have a way of putting it out. To put it out, simply dump one of those things over the fire. You may also want to take a large stick or metal rake and mix it around then dump a little more over the area. You want to make sure you fully put out the fire when you are done with it.
Be sure not to make the fire right next to flammable objects or dry grass, dry leaves or other things that are easy to catch fire.
Have a fire border. Having a fire border is not a requirement but a smart idea. It helps to keep the heaviest of flames in one area. You can do this by putting a steel fire ring around where the fire will be. You can also use rocks. Be sure if using rocks, they are not wet ones like pulled from a river. Those can shatter when exposed to high heat right away.
Never leave a fire unattended. Even with following fire safety tips fires can get out of hand in the blink of an eye. You never want to build a campfire and then walk away and leave it unattended.
Step By Step How To Build A Campfire
The first thing you want to do is gather all of the supplies needed to build a campfire. The last thing you want to be doing is trying to hurry and find more sticks and wood to put on the fire when you just get it started.
You will need:
Dry Broom Straw (or newspaper, DIY firestarters or cardboard)
A few handfuls of small dry sticks and twigs (not green fresh from a tree sticks)
5-10 larger branches/ pieces of wood (dry not green fresh from a tree)
2-3 Large dry wood pieces (large ones take longer to burn and will hold the fire longer)
Matches or Lighter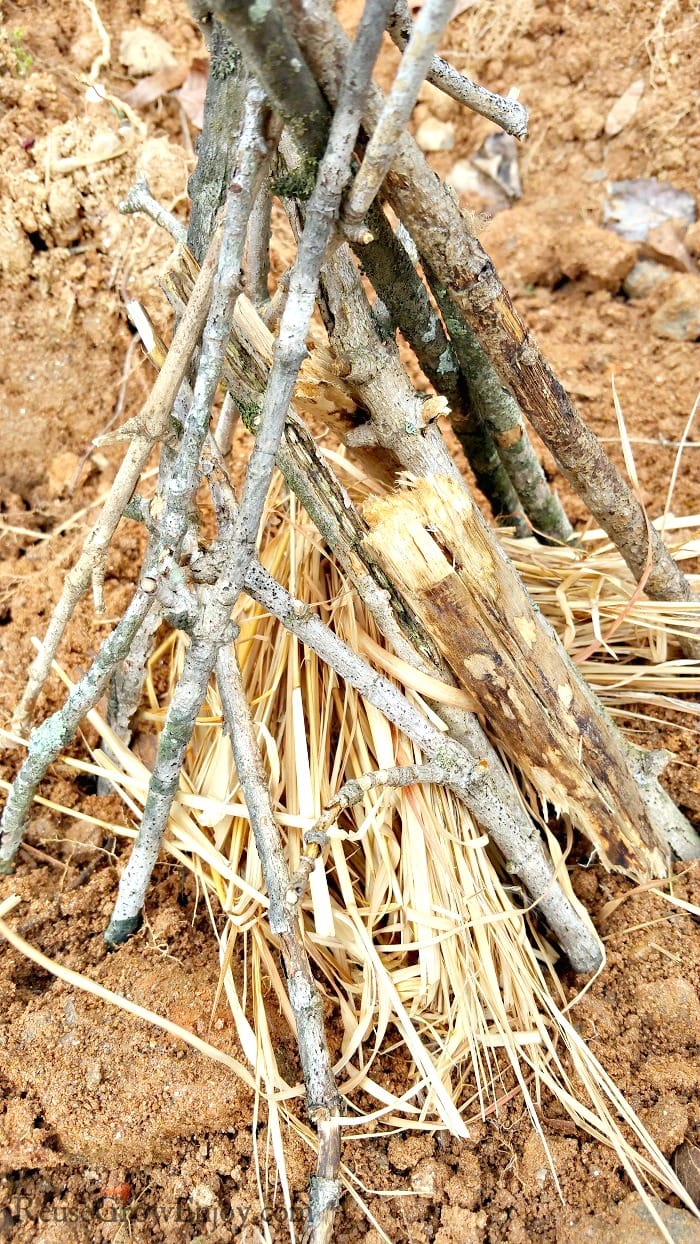 To start put your straw, newspaper or whatever you are using as the starter balled up in the center of the fire area. Next, take the small sticks and form a TP overtop the starter all the way around.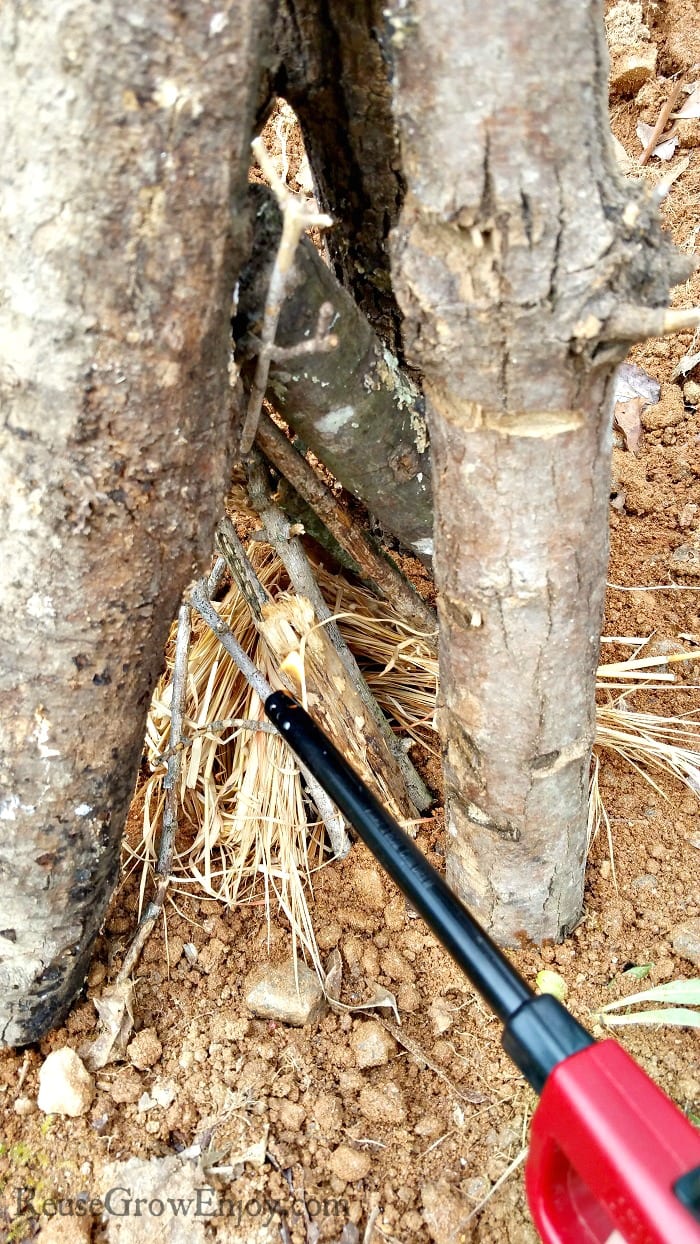 Now using the slightly larger pieces of wood and branches make another TP overtop the small twigs. Then you want to use the matches or lighter and start the fire in the center starter area. Allow it to catch on some and start burning the larger pieces pretty good before moving on.
After that is burning pretty good, you can stack a few more of the bigger pieces liked you used the last round and then a few of the largest pieces on the fire. Then just add more of the large pieces as needed.
You now know how to build a campfire!
Looking for other camping tips? Here are some other posts to check out.