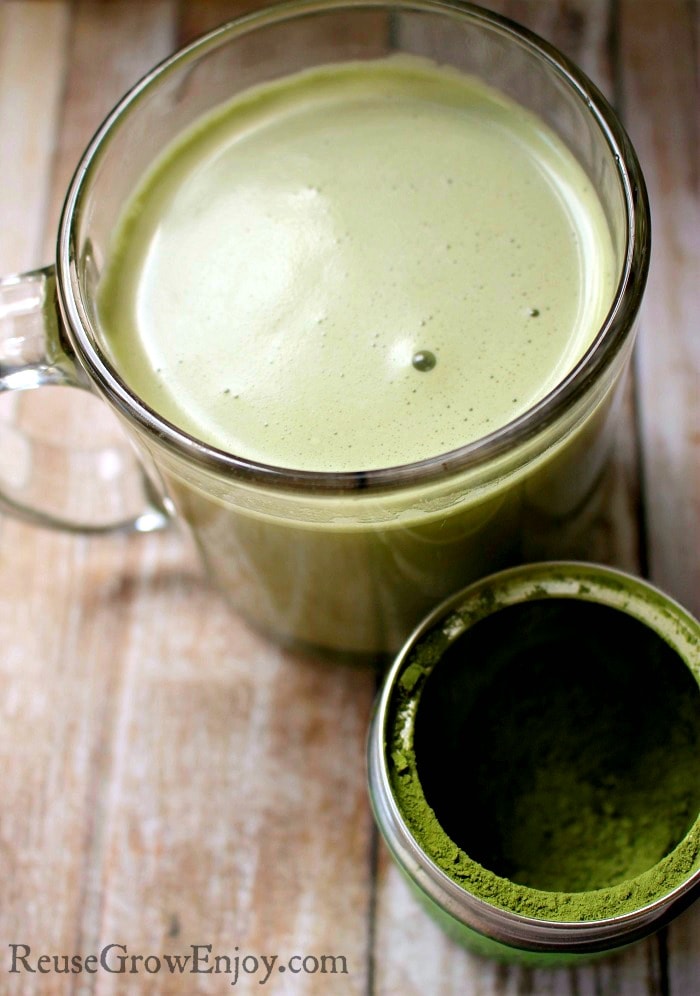 Paleo Matcha Tea Latte
Do you enjoy a good latte? If you are avoiding dairy or on the Paleo diet, you still can have a great beverage. I am going to share a recipe with you for a Paleo Matcha tea latte! It is dairy free, gluten free and sweetened with honey.
Matcha Tea has become more popular over the past few years & for good reason. It is full of all kinds of health benefits. In comparison to regular green tea, which we know is good for us, it is packed with so much more nutrition.
It may cost a little more, but it lasts a long time if you buy it in the powder form because you don't need a lot at once. Normally 1 Tsp. is enough for most things.
It is a great source of antioxidants, good for reducing blood pressure, great for the heart and mind, and is nourishing for the skin as well. If you are wondering what else it is good for, be sure to check out my post on Top 20 Matcha Tea Benefits.
Making a tea Matcha latte is a tasty way to drink it and get those benefits, and still, change it up from the average cup of hot tea.
About The Recipe:
This recipe is dairy free and uses coconut milk, which is great for you and is Paleo. If you have trouble finding a coconut milk that is Paleo (as some add in extra crap) check out my post on How To Make Coconut Milk. However, you can use any other type of milk to make it such as dairy, almond, rice and so on.
Plus it is sweetened with raw honey, so no sugar added either. If you are not a honey person and can have other types of sweeteners on the diet you follow, feel free to change it to fit your needs.
I prefer to use a tea press when making loose tea, and even with this type which is not a leaf, but a powder, because I also like using the top to use like a pump and make froth with it. If you want to skip my method and make it easier, you can use just make it in a large mug.
If you like this drink recipe, here are a few others to check out.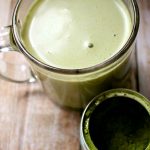 Paleo Matcha Tea Latte
If you are doing the Paleo diet or just eating dairy free you can still enjoy a good latte! I am going to share with you a recipe for Paleo Matcha Tea Latte!
Ingredients
8

oz

Coconut Milk

plain

4

oz

Boiling Water

1

tsp

Organic Matcha Tea Powder

1

tbsp

Organic Raw Honey
Instructions
The first thing you are going to do is create the tea with the powder and water.

Pour boiling water, over the tea and then blend it together well. Be sure to get the tea powder fully dissolved.

Next, add the honey to the tea and blend and mix well. If you are using the press, stir it first with a spoon to help get the honey mixed in.

Then, pour the coconut milk into the mixture.
Recipe Notes
The tea is good with or without the froth, but it's a nice touch and it makes the tea latte very light and yummy. You can either drink it hot, or you can pour this over some ice for a cool, tasty version as well. This is a great afternoon pick-me-up or a good nourishing way to start your day.