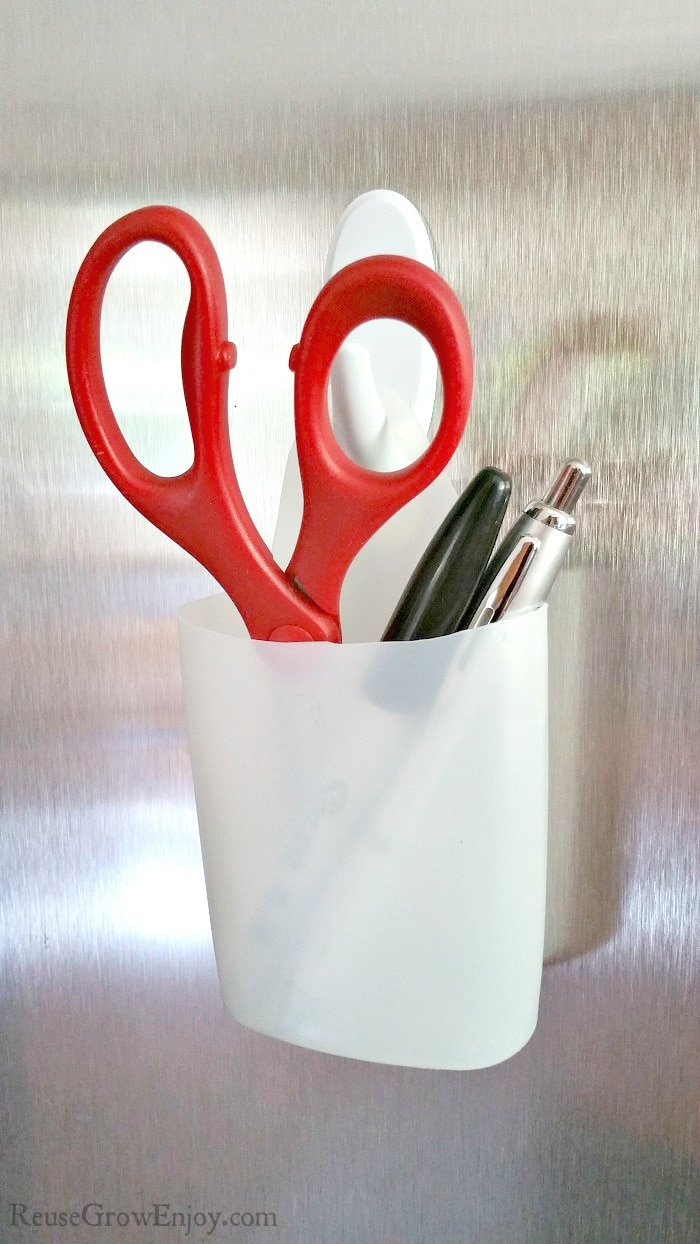 Reuse Shampoo Bottle or Other Plastic
Bottles To Make Holders
What do you do with your shampoo, conditioner, lotion and other plastic bottles after they are empty? Did you know that a shampoo bottle will make for some really handy useful vases and containers to hold things?
They work great to hang on the fridge to keep a pen and paper handy. They are also great in the bathroom on the mirror to hold a toothbrush and other items when you have limited counter space. Oh, they are also great in the shower to hold razors. Just be sure if using near water you use water resistant command strips.
So grab your empty shampoo bottle and I will show you how easy it is to make these!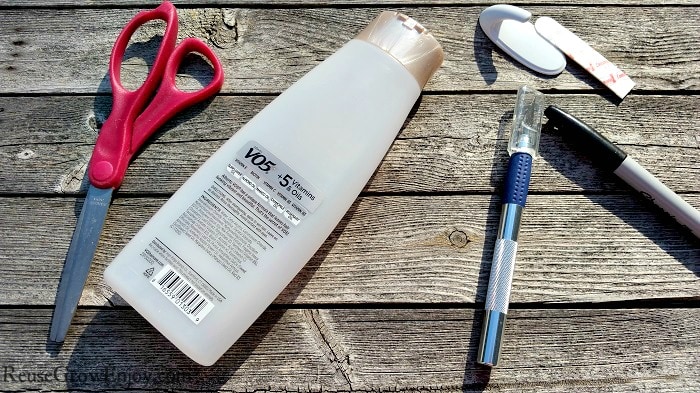 Supplies Needed:
1 Plastic Bottle (the flat sided ones work best)
Utility Knife
Scissors
Marker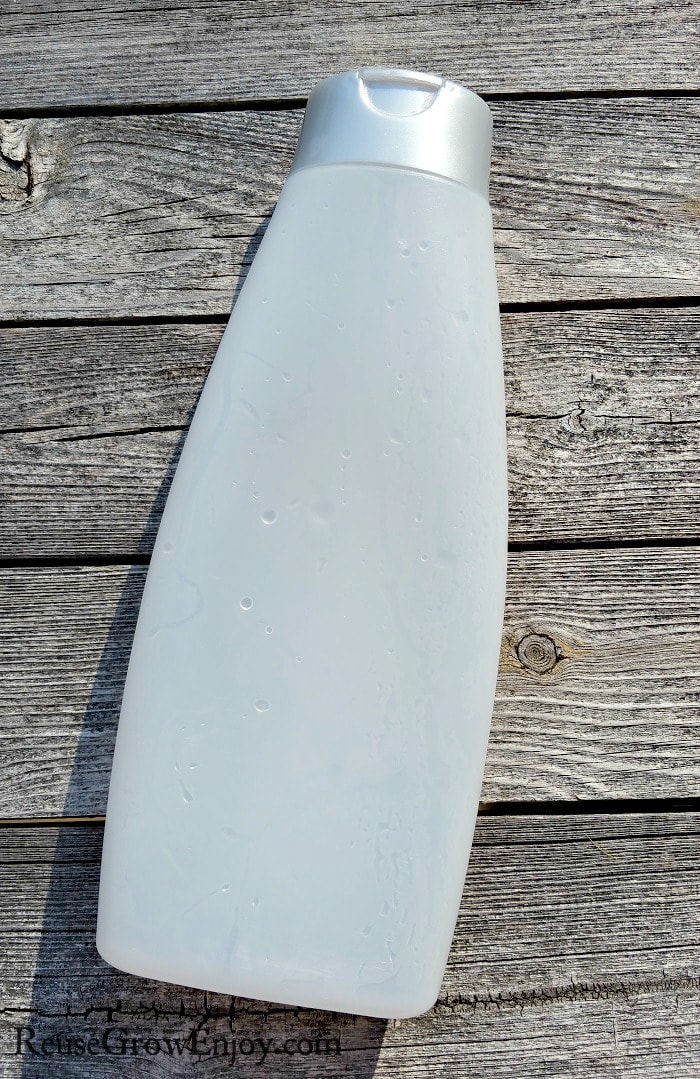 The first thing you need to do is wash the bottle really well. Then remove and stickers, labels or even ink. If you find you can't wash it off easy, try using natural glue remover.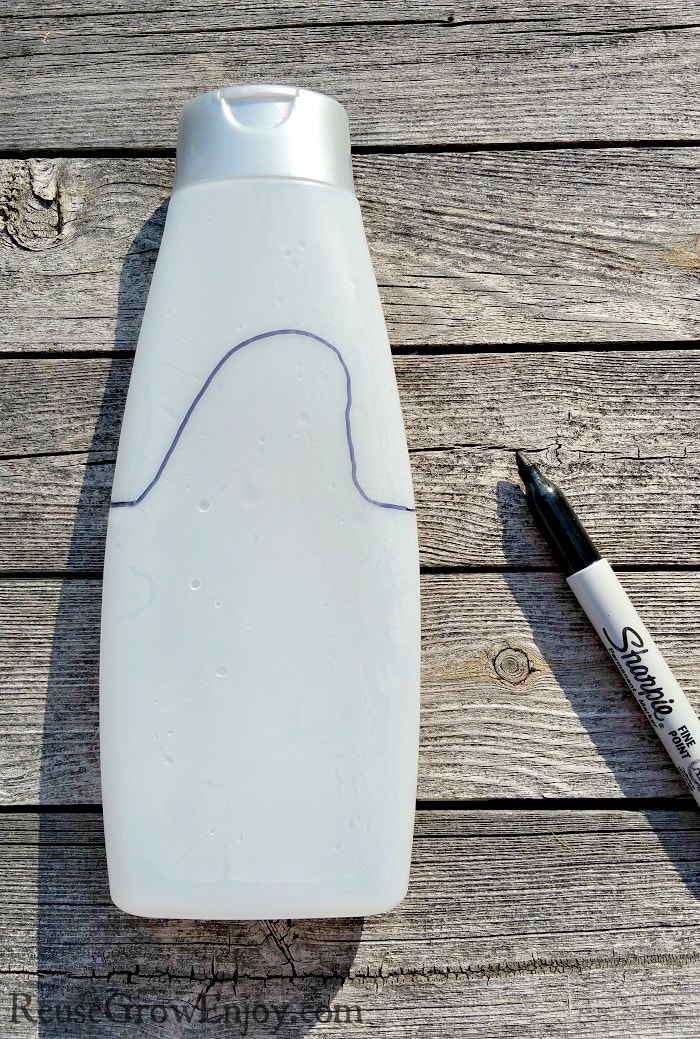 After you have the bottle clean, draw the outline of the shape you want. You want to make sure you leave the one part that is higher than the other.
Using the utility knife start cutting on your line. After you have started the cutting you may find it easier to finish using the scissors. Or even use them to just make sure you have smooth even edges.
Next thing you need to do is cut a small hole on that longer back piece that you left. This will be the hole to hang it on the hook from.
Now simply place the command hook where you want to hang your vase/container from. Then hook it to the hook using that hole you made.
If you liked this way to reuse products, here are some other posts to check out.